Comics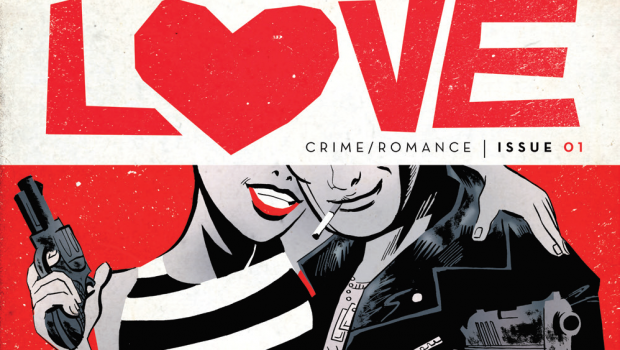 Published on November 19th, 2016 | by Lyla Saudi
Violent Love #1 Comic Book Review
Summary: A tale about how love, tragedy and revenge can push a person to become one of the most notorious criminals the American Southwest has ever seen.
Daisy Jane was one of the most notorious bank robbers in the American Southwest. But she didn't walk into this life of crime… tragedy pushed her into it in Violent Love #1, a pulp-infused criminal romance oozing with style and action, written Frank J. Barbiere and illustrated by Victor Santos.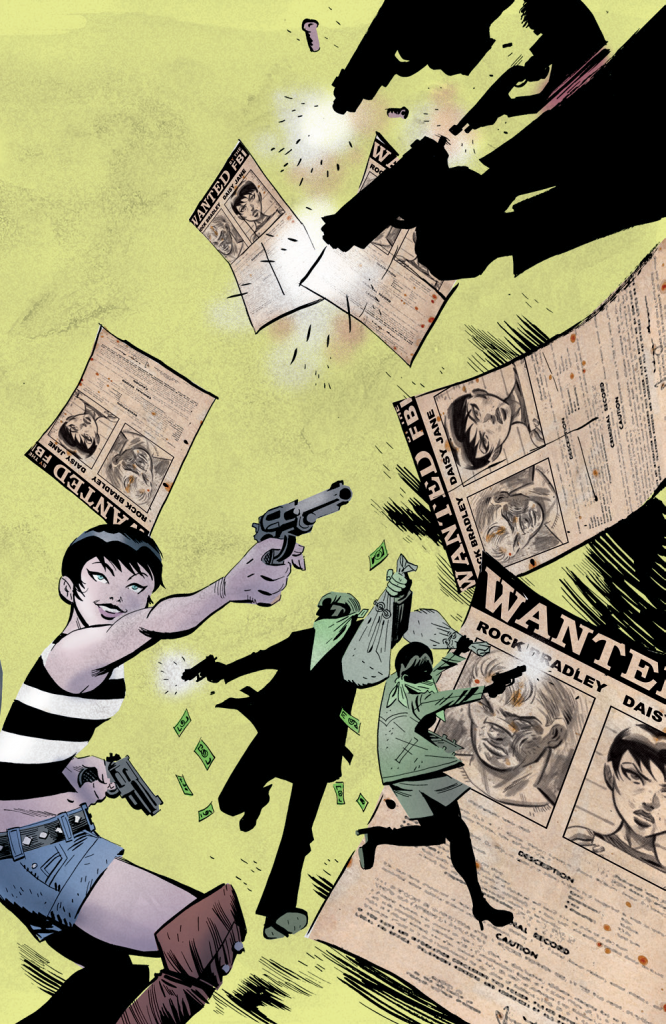 This story is about a gal… a gal named Daisy Jane. With a string of robberies all along the pacific coast, she was a hurricane tearing through the world, chewing up anything dumb enough to get in her way. But beneath it all there was always something somber and sad and about her…but how did it come to this?
It all started back in 1969 – California. Daisy, a young waitress just knocked off work and is on her way home with Al (her dad) when they get into a car accident with Johnny Nails – a local gangster you definitely do not want to cross paths with.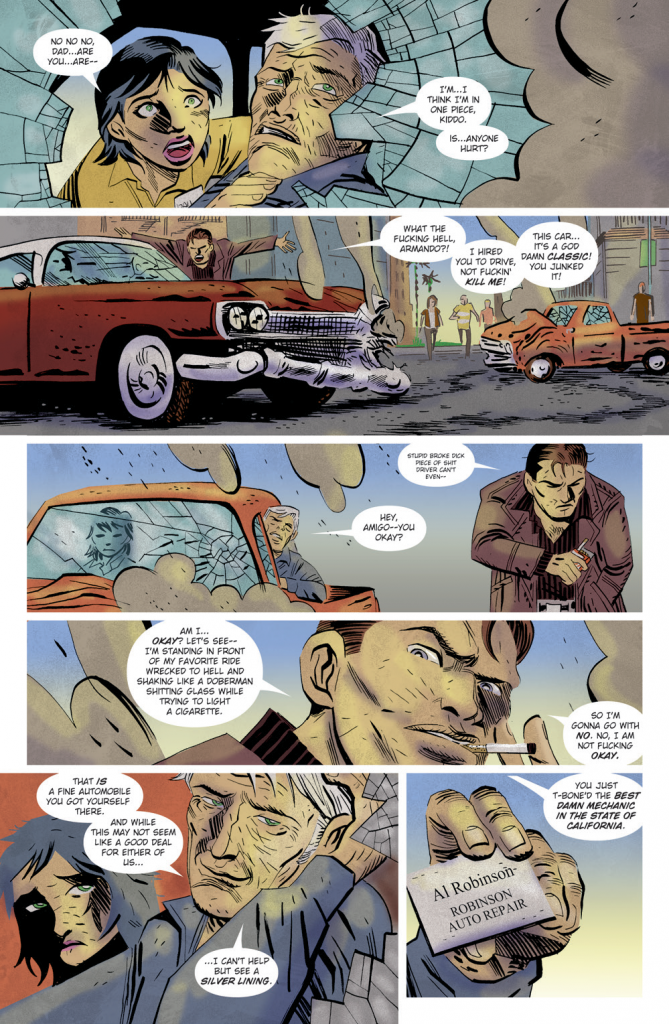 A few months later Daisy discovers her dad has been secretly working for Johnny (since the accident). You see, Al is a mechanic and saw the opportunity to get some extra cash (and maybe his hands a little dirty along the way) by renting out his auto repair shop as the main hub for Johnny's torturous criminal activities.
But after being caught red handed by Daisy, Al, mortified by who he has become swears that he is done with this criminal life. He will never go back to it. He is out for good. But no one tells Johnny they are out… no one. And what happens next will change the course of Daisy's ordinary life into a tragic life of crime, passion… and revenge.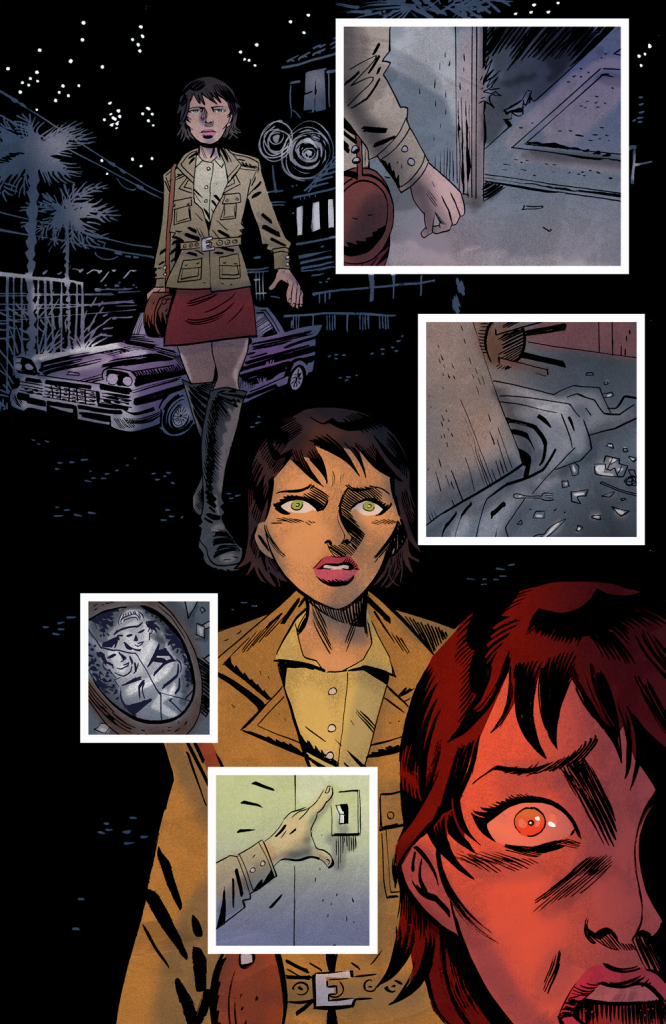 Writing
This story is captivating right from the start. It is narrated from the view point of a retired cop who knew Daisy, neatly jumping between his present day in 1987 and her past in 1969. There is a lot of content but it is never overwhelming as the storytelling is well paced and delivered really well. It engages you instantly, allowing you empathise with all of the characters, even though you know they are not all 'good guys'. The criminal romance aspect is still yet to be fully explored – but is lightly touched on at the start of the comic and something to be eagerly anticipated. I enjoyed the character development of Daisy and her back story which paves an exciting path for the story… And I am really keen to see how the retired cop fits into everything.
Artwork
The cover art is quirky, fun and eye catching, providing a feel for what the story will be about – crime and romance! The colour palettes used throughout the comic reflect the story, time period and nature of the scene and the large lettering used to introduce the new scenes are bold and attention grabbing. There may have been a lack of consistency with the facial expressions and look of the characters but the panels were full of detail and presented the story well.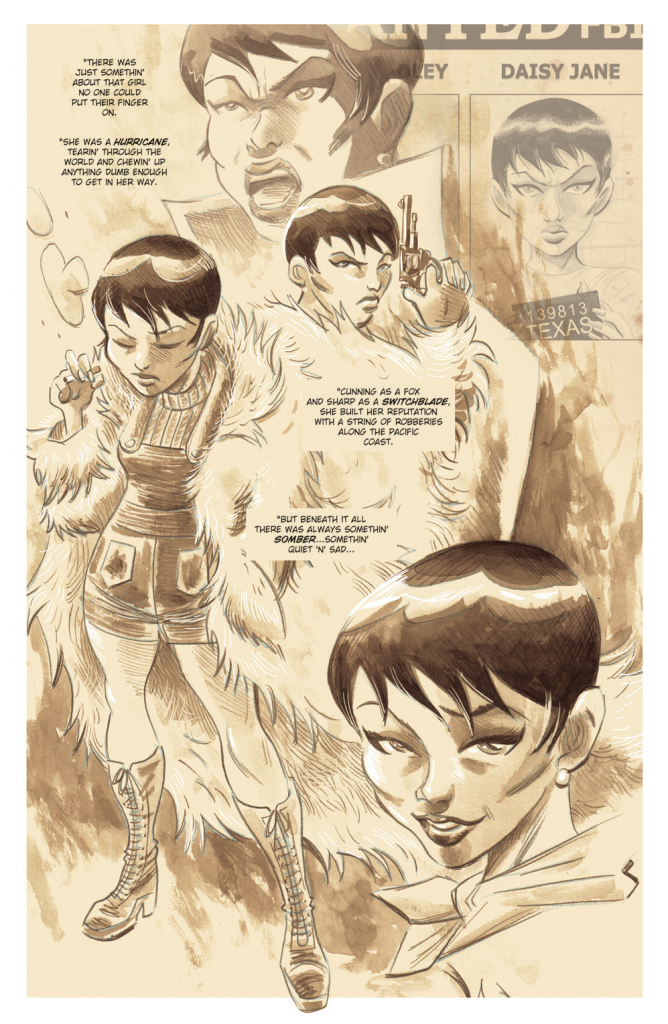 Final Thoughts?
Violent Love #1 would be a shame to miss out on. Full of action, suspense and intrigue this is a fantastic start to the series and I cannot wait for the second issue to come out!
Comic Details
Publisher: Image Comics
Writer: Frank J. Barbiere
Artist: Victor Santos
Cover Artist: Victor Santos
Genre: Crime, Romance
Published: November 9, 2016
Format: Digital and Print