Comics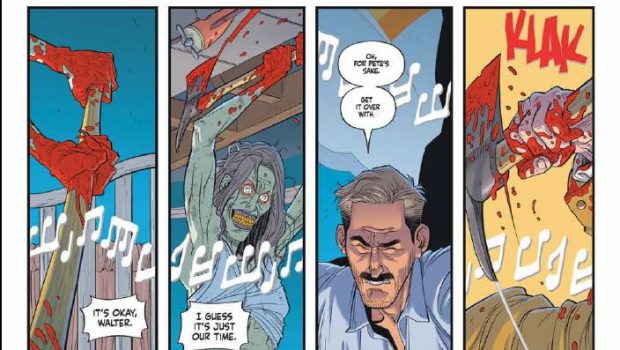 Published on June 20th, 2021 | by Tim Chuma
VINYL #1 (2021) REVIEW
Summary: If you are into serial killers and crime stories you may get more out of this but maybe wait until there are more issues so things make sense.
3
Another serial killer to add to the pile
Retired FBI agent Dennis is persuaded to come out of retirement to hunt down his former friend Walter who is also a serial killer. Things get weird when a all-female love cult gets involved and you already know there is bloodshed involved from the start.
It feels like there is more to this story that came before even though it is only the start of the plot. Maybe one to let run for a bit so you can get the trade paperback and read all of the story at once. There are things in this story that are not going to make sense until later it seems.
While serial killers and cults are not that original these days with all the interest in crime podcasts and TV mini-series there is still room for something more original in the area. If you are a fan of crime and thriller stories you will get more out of this and would be prepared for the story to play out.
Maybe I will check how this series is going in a few more issues and see how it goes.
Comic details:
Writer: Doug Wagner
Artists: Daniel Hillyard, Dave Stewart
Covert artists: Daniel Hillyard, Dave Stewart
Publisher: Image Comics
Published: June 23, 2021