Comics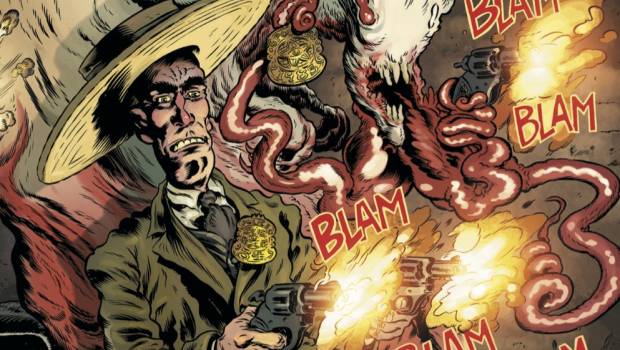 Published on February 21st, 2018 | by Lyla Saudi
Vinegar Teeth #2 Comic Book Review
Summary: Artie and his partner Vinegar Teeth continue to clean up the streets filled with crime and boy scouts.
After busting a Canadian drug ring, down on his luck cop Artie Buckle tries to keep his new partner Vinegar Teeth under control. But can an alcoholic, miserable bum like Artie really fight crime and work together with a Lovecraftian monster with a heart of gold? Let's find out in Vinegar Teeth #2 – written by Damon Gentry and illustrated by Troy Nixey.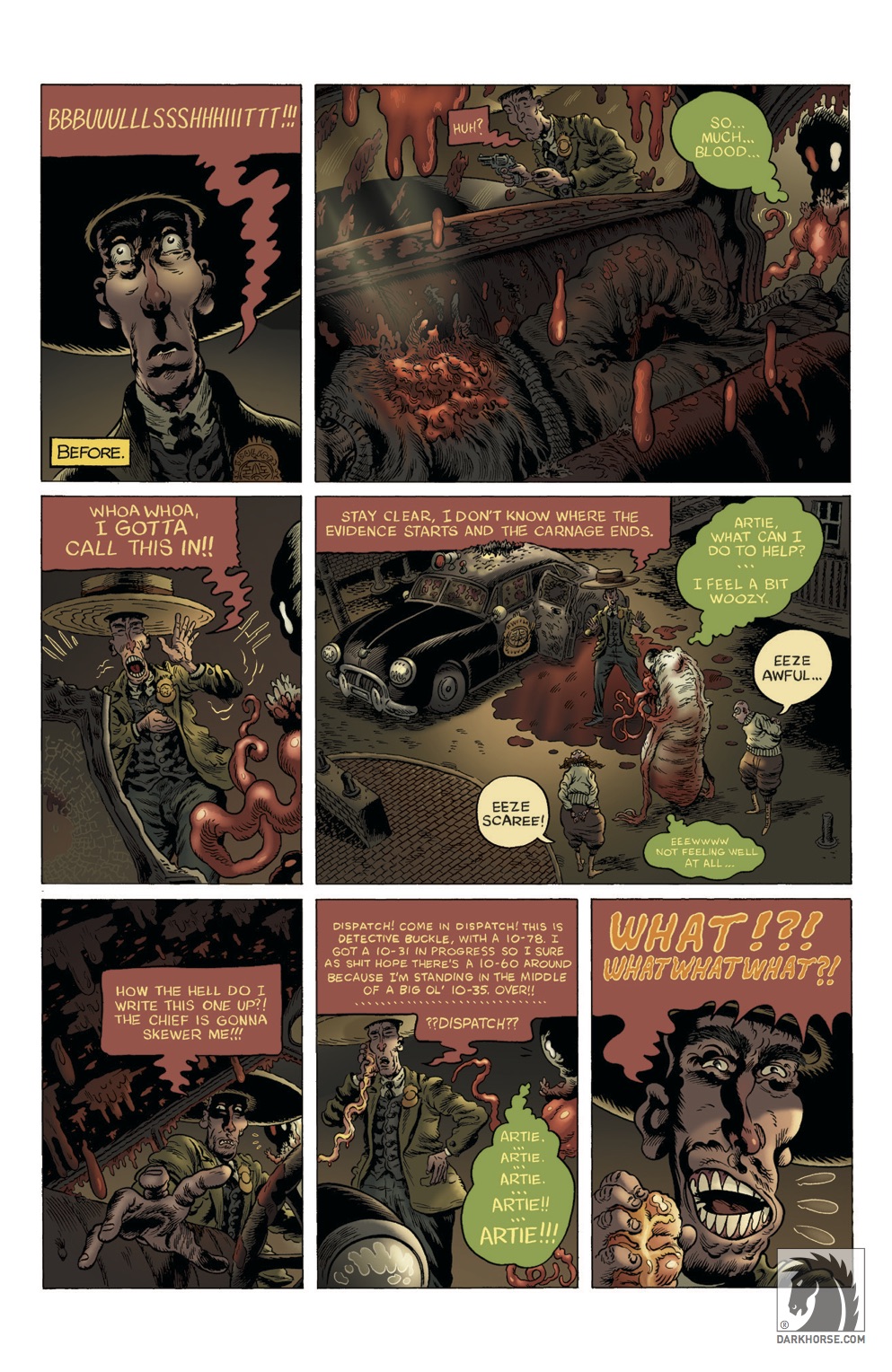 Artie has landed himself in court with a laundry list of misconduct charges in front of him. But how did he get there when both he and his new monstrous (yet very loving) partner defended the city from multiple crime waves? Maybe it has something to do with Vinegar Teeth accidentally eating their suspects, or maybe there is something far more sinister brewing behind the scenes.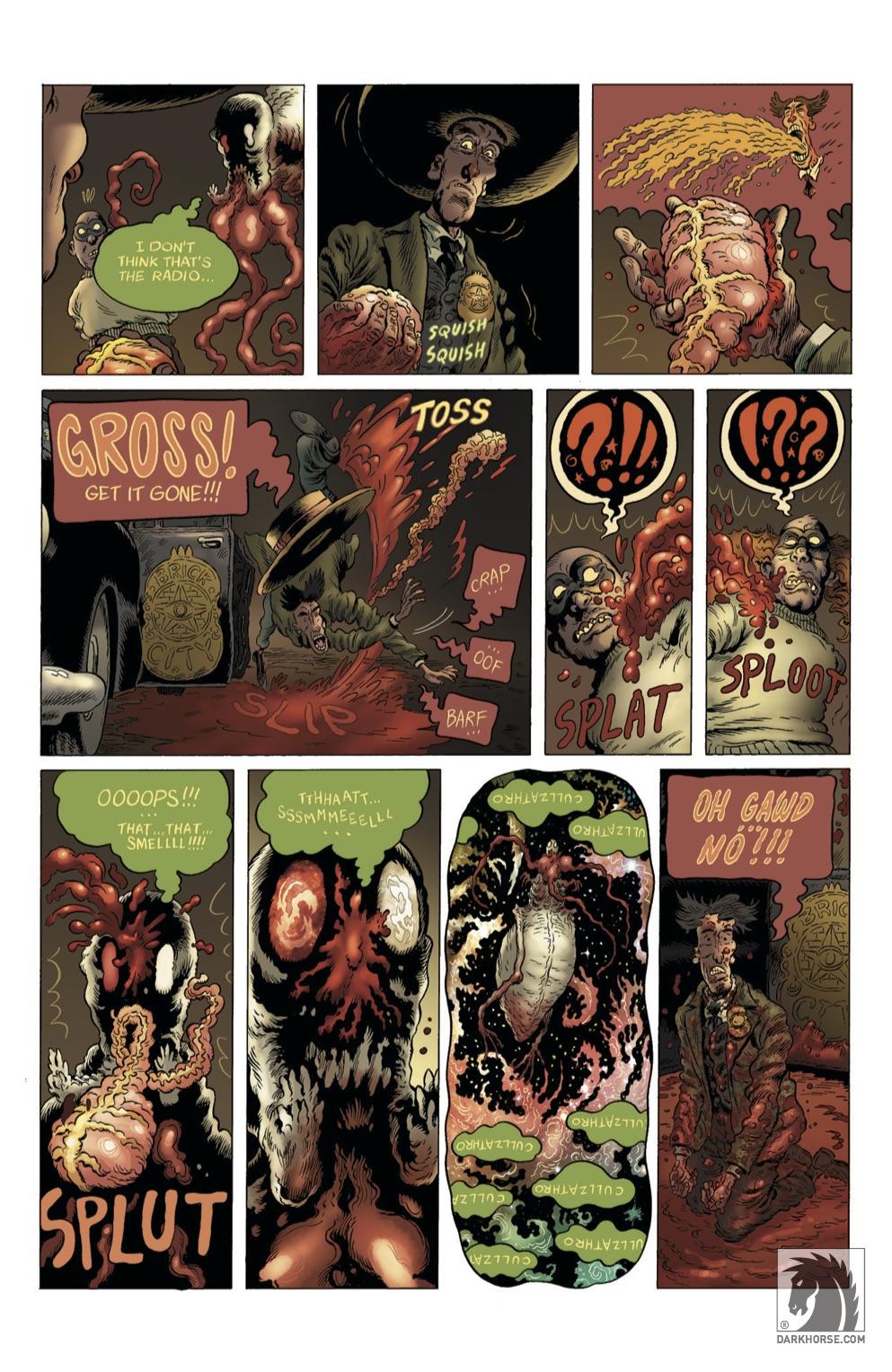 Writing & Artwork
I feel the series is building up to something bigger but at the moment it seems to lack much needed flow and direction. It is full of weird, gory and bazaar moments mixed in with silly slapstick comedy but its just not enough to keep me engaged and wanting more. The artwork is in the same boat for me. Although I love how Vinegar Teeth is portrayed, the rest of the art feels too over dramatic and a little messy, making it confusing to understand what I am initially looking at.
Final Thoughts?
The concept of a good story is there but unfortunately it isn't translating well. Hopefully the next issue will iron out some of the kinks because I look forward to reading more about Vinegar Teeth.
Comic Details
Title: Vinegar Teeth
Issue: #2
Publisher: Dark Horse Comics
Author: Damon Gentry, Troy Nixey
Artist: Troy Nixey
Genre: Crime, Horror, Humour, Science Fiction
Publication Date: February 21, 2018
Format: FC, 32 Pages; Miniseries