Blu-ray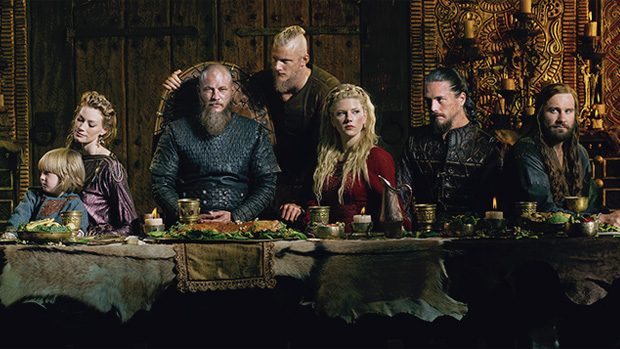 Published on October 15th, 2016 | by James Wright
Vikings Season 4 Volume 1 Blu-ray Review
Summary: The Vikings are back for another thrilling installment with Season 4 Volume 1 on Blu-ray and DVD!
Welcome back to the violent and turbulent world of The Vikings as we follow King Ragnar (Travis Fimmel), his allies and his enemies in this enjoyable drama series filled with action, unexpected twists and powerful storytelling. In the previous season, Ragnar was fighting battles on all fronts and in Season 4 Volume 1, it appears that things are coming to the head as he attempts to cement his rule.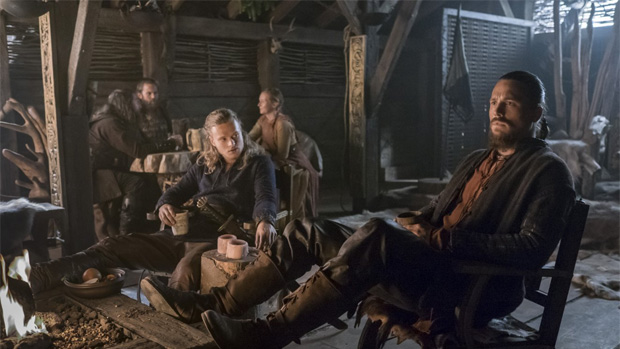 After trying to claim Paris from his enemy which saw him defeated, he returns a broken and battered man, both physically and emotionally. However his family were hoping that Ragnar died on the battlefield as his wife, Queen Aslaugh (Alyssa Sutherland) attempts to manipulate those around him to secure power for herself as she is backed by Kalf (Ben Robsin). Even Ragnar's son Bjorn (Alexander Ludwig) wants to rule so although the battlefield is quite deadly, so is the political intrigue in the courts, especially the backstabbing.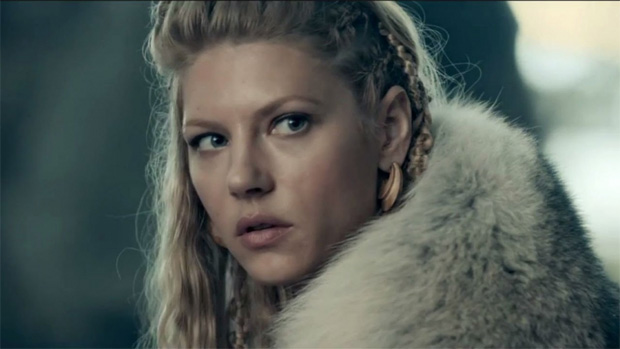 Then you have those outside Ragnar's kingdom such as newcomer Peter Franzén as King Harold Finehair who is attempting to expand his empire by moving in the broken king's territory. Rollo (Clive Standen) also performs the worst betrayal yet as when the Vikings hoards left Paris, he remained in order to position himself in one of power. So as Ragnar regains his strength, he brings forth together his warriors as they move against Paris once again but this time, they face one of their own who not only knows their tactics but has the warriors of Paris behind him.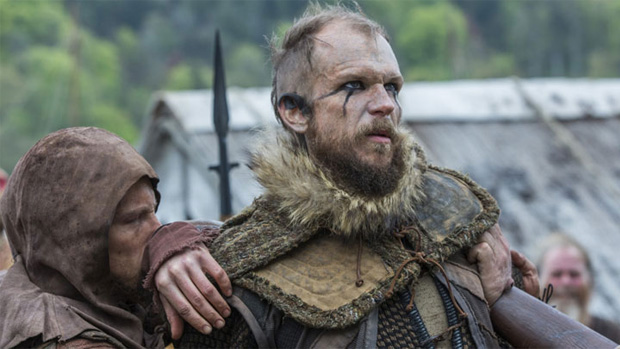 Needless to say, Volume 1 of Season 4 ends on a slight cliff-hanger and without spoiling the ending, I really cannot wait to see how the rest of this season plays out. Like previous seasons, Vikings is filled with some very clever politics and just like Game of Thrones, there is a game of chess playing across the different lands that these Vikings have encountered. Best of all, there's still some great world building in season 4 and character development, especially from Ragnar, Aslaugh and Bjorn. Many are pawns, some are leaders but the common theme is trust and in this world, there is no one to trust which is why Ragnar turns to his slave as a lover. Overall, it's quite a well written drama series with some excellent acting which really draws you in.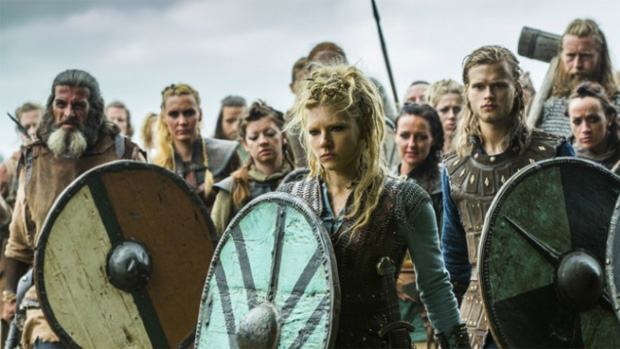 Add in some truly amazing battle scenes and at times Vikings is like watching some big Hollywood blockbuster, especially with the choreography and locales. All in all, Vikings Season 4 Volume 1 is another great release on Blu-ray and DVD that boasts excellent video and audio quality plus some really interesting special features that takes you behind the scenes of this underrated TV series. Furthermore, it's really well presented on Blu-ray with some exceptional video and audio quality plus some engaging special features that takes you beyond and into the psyche of this great TV series.
Highly Recommended!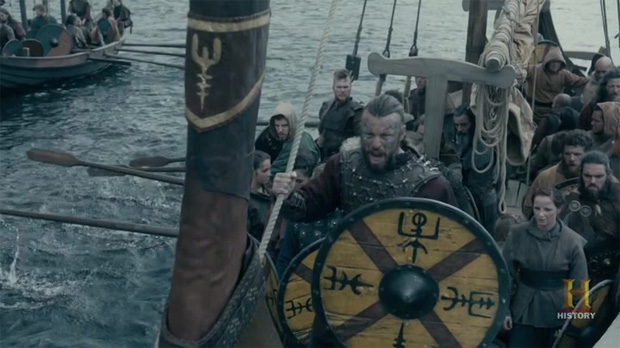 Special Features
Audio Commentaries
The Transformation Of Rollo
The Viking Seafaring Prowess
The Songs Of Ragnar: Bjorn Ironside, Ivar The Boneless, Ubbe Hvitserk, Siguard, Eric & Agnar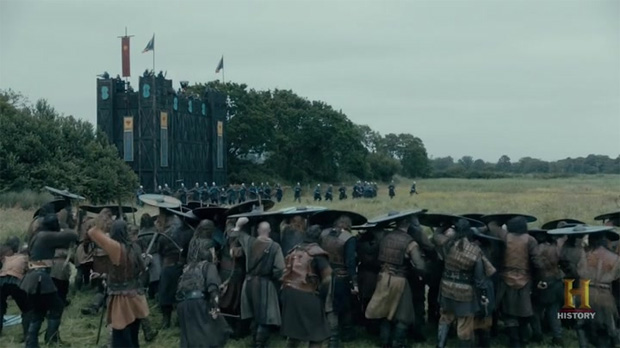 Blu-ray Details