Blu-ray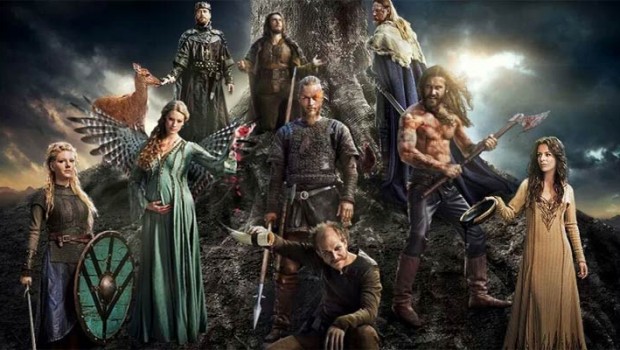 Published on November 10th, 2014 | by admin
Vikings the complete Second Season Blu-ray Review
Summary: Vikings the complete Second Season on Blu-ray is another action and drama packed season that comes highly recommended!
Vikings the complete Second Season Blu-ray
Actors – Travis Fimmel/Clive Standen/Jessalyn Gilsig/Gustaf Skarsgård/Katheryn Winnick/George Blagden
Genre – TV Action
Label – 20th Century Fox
Audio – English (DTS-HD 5.1)
Aspect Ratio – 1.78:1
Region Coding – B (Blu-Ray)
TV Standard – PAL
Rating – MA15+
Year of Release – 2014
Primary Format – Movies/TV – Blu-Ray
Reviewer – Peter Bourke
Return to the violet and turbulent world of Vikings the Complete Second Season on Blu-ray (& DVD) as we follow the Norse Warrior Ragnar Lodbrok (Travis Fimmel) who has now become the leader of this tribe and is one of the best-known mythical Norse heroes. Just like season one, this current instalment of Vikings is equally as entertaining and riveting that is jammed packed of drama plus a healthy dose of action.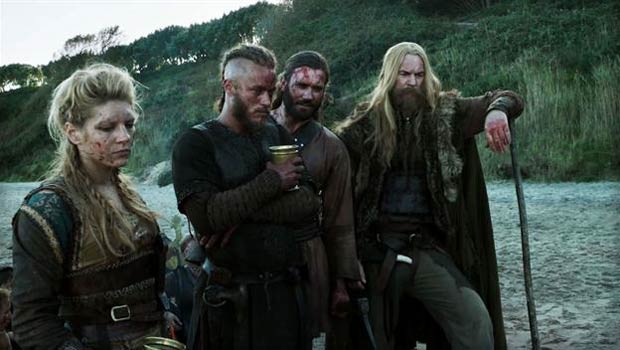 However the repercussions of season one are still felt that saw Ragnar's brother Rollo (Clive Standen) vilified by the tribe for his dishonourable actions. To compound the situation, the beautiful Princess Aslaug seeks out Ragnar, the father of her unborn child and as a result, his wife Lagertha (Katheryn Winnick) is caught between the loyalty to her husband and his dishonesty.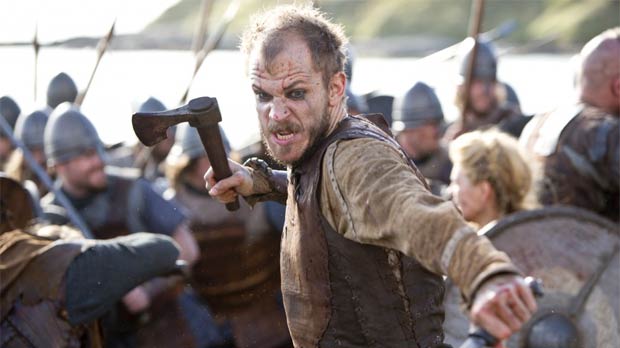 Then you have the vile Jarl Borg (Thorbjørn Harr), the true nemesis of Ragnar and while Ragnar attempts to form a treaty of peace with King Ecbert (Linus Roache), Jarl Borg plots in the background to overthrown Ragnar and destroy all associated with this powerful warrior. Ragnar's brother Rollo also plays an interesting aspect to the storyline of season 2 that sees him as warrior and emissary which is a great twist. Another highlight of season 2 is the acting as the actors seem more comfortable in their character's shoes.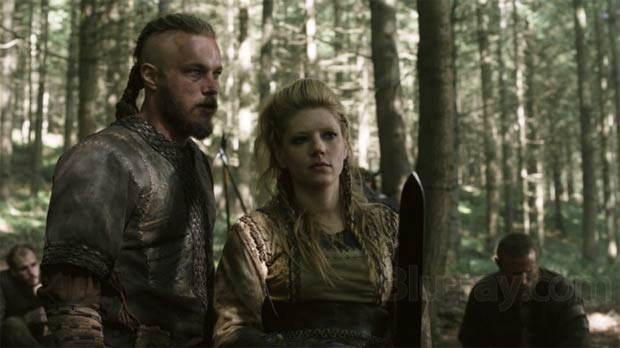 The episodes of season 2 of Vikings are also considerably more powerful, especially the political intrigue and backstabbing of those wanting to claim power. Although King Ecbert may seem like a noble leader, he far from it and in the final episode he vows to destroy the bloodline of Ragnar Lodbrok that causes a truly violent battle to be unleashed upon these lands.
This episode is definitely the highlight of the season but that's not to say that Vikings has its slow episodes because all ten episodes have something different and very exciting to offer the viewer. The love triangle between Ragnar, Aslaug and Lagertha is another great storyline that crosses over into several episodes and needless to say, Vikings is a very violent and realistic TV series.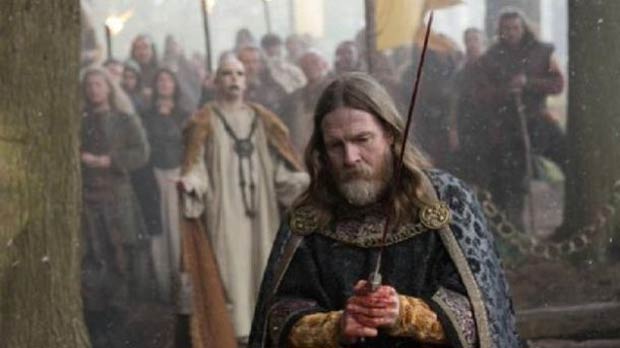 Episode Listing
Brother's War
Invasion
Treachery
Eye for an Eye
Answers in Blood
Unforgiven
Blood Eagle
Boneless
The Choice
The Lord's Prayer
Season two of Vikings also contains a wealth of special features that includes some great documentaries on how the TV show was made, especially the violent and epic battles. Two key episodes, Blood Eagle and the final episode, The Lord's Prayer contains audio commentary which gives the viewer a great insight into the characters and future of this entertaining TV series. Video quality is exceptional as is the audio quality that looks and sounds amazing on a FULL HD TV with no errors whatsoever.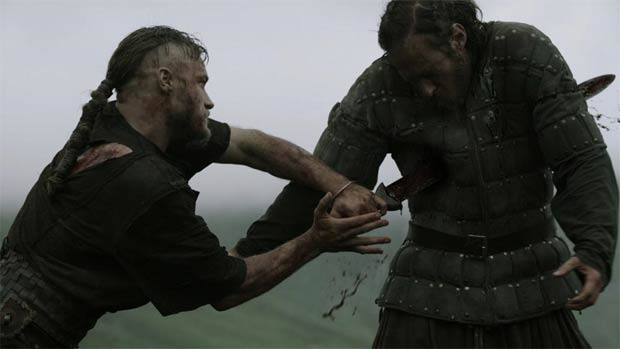 Special Features
A Warrior Society: Rites of Passage
My Family, My Enemy
Imagining and Executing Climatic Battles
Audio Commentary on Blood Eagle and The Lord's Prayer
The Vikings Sagas – An Interactive Archival Exploration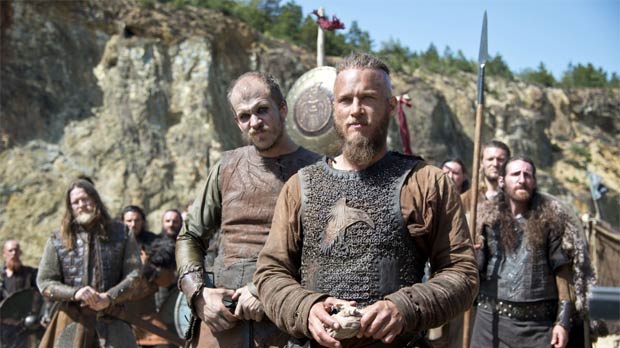 Final Thoughts?
If you're a fan of Vikings than season 2 is a must have purchase that contains all 10 episodes and is even better than previous season. Beautifully recreated, Vikings Season 2 successfully takes the viewer back to this turbulent time of warriors which is made even more captivating by all the actors involved. Welcome to Season Two of Viking!