Movies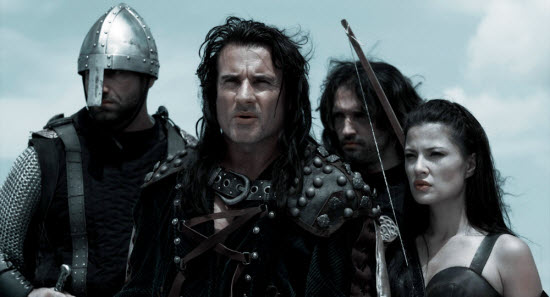 Published on November 6th, 2013 | by admin
Vikingdom – December 18, 2013
Universal Sony Pictures Home Entertainment is releasing Vikingdom – available to own on Blu-ray™ and DVD from December 18, 2013.
From the mists of time comes the clanging of steel against steel, a collision of myth and history based on the Viking legends and the epic poems they left as a record… Vikingdom is a fictional, action-paced adventure.
Dominic Purcell of Prison Break plays Eirick, king of Jomsborg. Exiled since his death and miraculous resurrection, Eirick is on a quest to prevent the God of Thunder, Thor (Conan Stevens), from opening the gates of Valhalla and connecting the earth with heaven and hell.
Eirick must battle from hell and beyond to retrieve various mystical artefacts including "Mjolnir", his hammer from Valhalla, the "Necklace of Mary Magdalene" from Mitgard, and "Odin's Horn" from Helheim, before Thor and his army can unleash their powers to conquer the world.