Games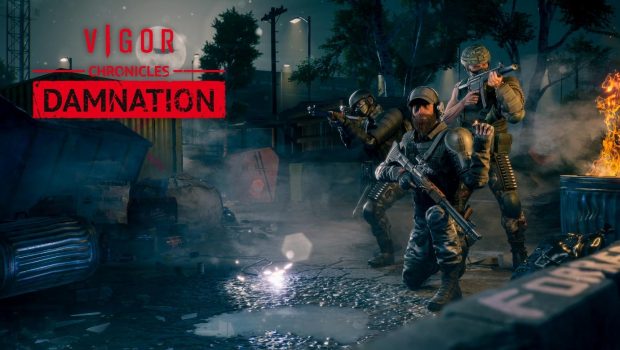 Published on August 8th, 2023 | by Adrian Gunning
Vigor Chronicles: Damnation Releases August 9th
Bohemia Interactive is announcing the upcoming release of Vigor Chronicles: Damnation, the latest chapter in the series for their free-to-play looter-shooter, Vigor. The new update, which will be released on August 9th, 2023, will introduce the new FG 42 machine gun, boosted Airdrop rewards, a new and improved matchmaking system and exclusive bundles for PlayStation and Xbox among others. The theme returns to a more tactical military style, something that the community has been requesting for some time.
Unfold The Next Chapter of Vigor Chronicles
This new update holds many exciting improvements to the Buried Cache, the Flash Grenade and grenade-throwing mechanics in general, the Cosmetic Store and much more! Players will get to progress through a military-inspired Battle Pass with some cool looking gear, similar to Chronicles: Vengeance.
"It's true that the military theme is always a fan favourite within our community. And it's been a while since we did a proper military themed season. I think the last time we had a military-inspired Battle Pass was for Chronicles: Salvation so yeah, it was time we brought it back" said Marketing Specialist, Antonis Dimosthenous.
Feature list
Chronicles: Damnation arrives to the Battle Pass
Decimate your enemies with the new remarkable FG 42 Machine Gun
Boosted rewards for the Airdrop
Improved matchmaking
Higher drop rates for Weapon and Consumable Plans in all Crates
New Looting, Crafting and Shelter Improvement Seasonal Challenges added
Buried Cache reworked and improved
Grenade-throwing mechanics and Flash Grenade improved
Cosmetic Store has been changed to General Store, with Plans available
New Premium Pack: Elite Charger Pack has arrived
PlayStation Plus bundle "Summer Edition Pack" added
Xbox Game Pass Ultimate Perk "Heatwave Havoc Pack" added