Hardware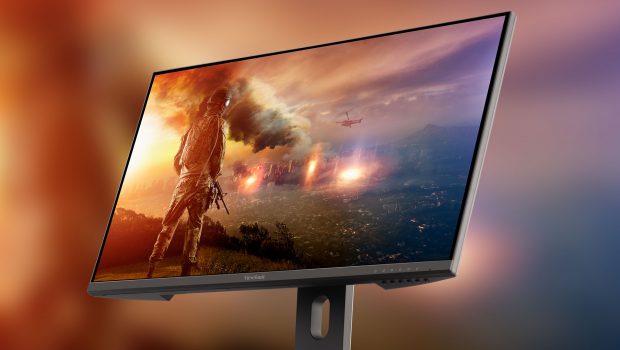 Published on April 10th, 2022 | by James Wright
ViewSonic VX2882-4KP Gaming Monitor Review
Summary: The ViewSonic VX2882-4KP Gaming Monitor has been designed for gamers by delivering pristine clarity and colours are almost out of this world.
You've got gaming monitors then you've got GAMING MONITORS like the new ViewSonic VX2882-4KP which will take your virtual worlds to a pristine and clear universe with stunning image quality plus vibrant colours courtesy of its a 28" pixel dense 4K Ultra HD IPS display.
So whether you're a PC, PlayStation 5 or Xbox Series X gamer, the ViewSonic VX2882-4KP boasts a high-speed 150hz 4K (3840×2160) display, including a HDMI 2.1 connection in order to experience 120fps gaming on next-gen consoles. The current RRP of the ViewSonic VX2882-4KP Gaming Monitor is $1199AUD (April 2022) that is definitely a competitive price for those looking to improve their gaming visuals.
Additionally the ViewSonic VX2882-4KP Gaming Monitor supports HDR 10 which is a 10-bit video stream with over 1 billion colours for exceptional video quality. Further improving the visuals it the IPS (In-Plane Switching) for improved colours and viewing angles. Add in a 150Hz refresh rate and PC gamers will appreciate the AMD FreeSync Premium feature in order minimise or eliminate tearing on the HDR format. Best of all, this format is used by some of the latest games such as Assassin's Creed Odyssey, Call of Duty Black Ops 4 and Horizon Zero Dawn. Furthermore, the display supports customised game modes that include FPS, RTS and MOBA to again give you that edge on the battlefield.
Highlights
4K Ultra HD Resolution
150Hz Refresh Rate
HDMI 2.1 Ultrafast Connection
PS5 Ready
IPS Display
1MS (MPRT) Response Time
AMD FreeSync™ Premium
HDR10 Certified
While the design of the ViewSonic VX2882-4KP Gaming Monitor is on the Spartan side, it definitely mirrors the ViewSonic style and as a result makes it suitable for all parts of your home (or office) in terms of its aesthetics. However the most important component is the screen that has obviously been designed for speed and gamers in order to reduce lag by increasing the bandwidth.
Setup
Once unboxed, to set up the VX2882-4KP, all you need to do is install the adjustable stand that simply connects into the display that includes a very handy button to lock and unlock. Attaching the base is just as easy and simply locks with a handheld screw. When the stand and base is attached, the last step is to select one of the included cables (HDMI v2.1, DisplayPort, USB Type C), connect it to your PC or games console and finally plug it into the mains and presto, you're ready to start gaming!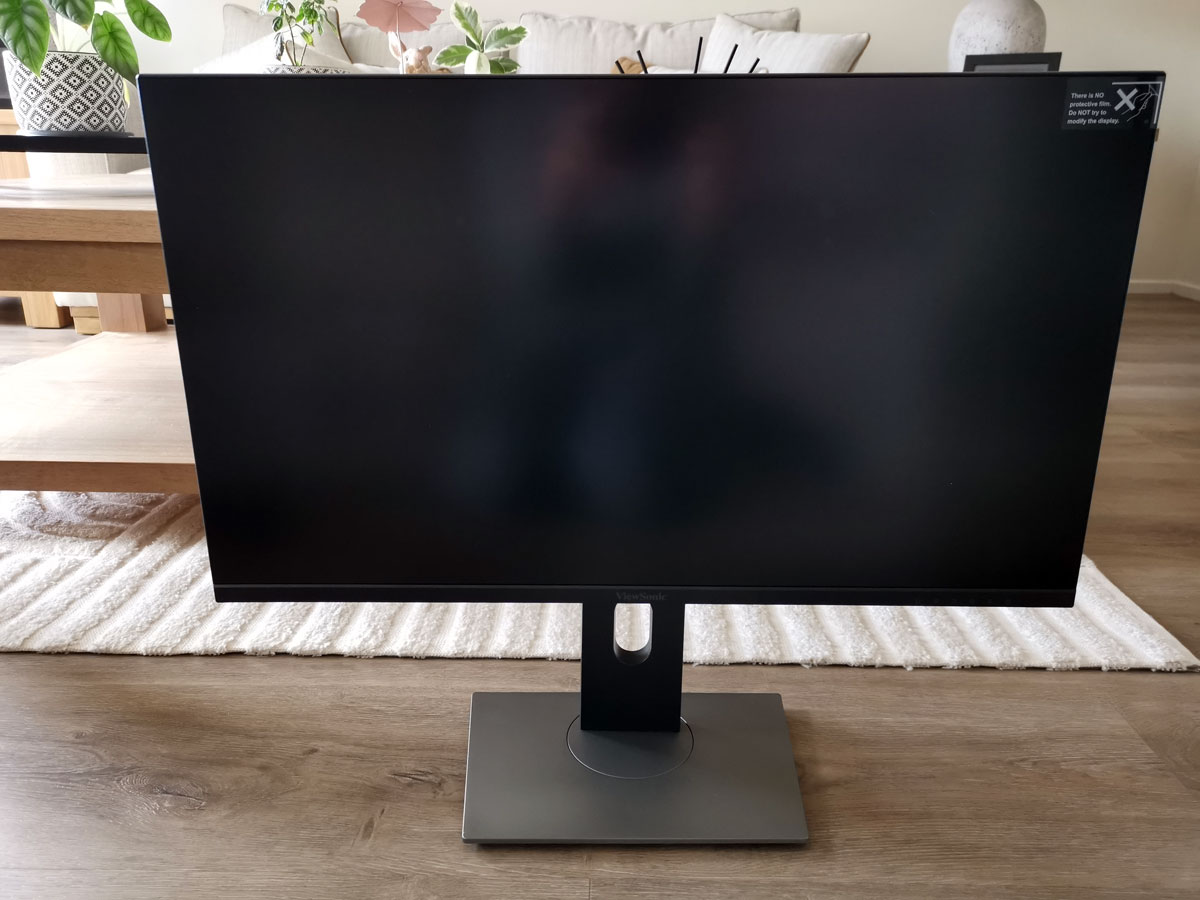 Unboxing Gallery
We tested the ViewSonic VX2882-4KP Gaming Monitor on our PC gaming rig (Intel i9-12900K, Radeon RX 6800 XT, 16GB DDR5), the PlayStation 5 plus the Xbox Series X and we could not fault this display at all. The quality on all three machines is impressive to say the least and for the next-gen consoles, it's easily the best graphics that I've seen due to the clarity, sharpness and colours. The 28″ screen also assists as well! However with a HDMI 2.1 cable, next-gen console owners can experience 120fps high-speed gaming on titles such as Call of Duty Vanguard (PS5), Ghostwire: Tokyo (PS5), Halo Infinite (XSX) and Dirt 5 (XSX).
With 4K and HDR 10, even some of the older titles on the Xbox Series X took a whole new life in terms of improved graphics.
Games such as Horizon Forbidden West (PS5), Microsoft Flight Simulator (XSX) and Borderlands 3 (PC) looked amazing with colours that were super vibrant with some stunning HDR that gave the games some amazing depth. Needless to say, no tearing at all and a silky smooth framerate which is ideal for first person shooter fans.
While it can be hard to explain, ViewSonic have the perfect image that for me was moving from a 4K TV with HDR to this display monitor…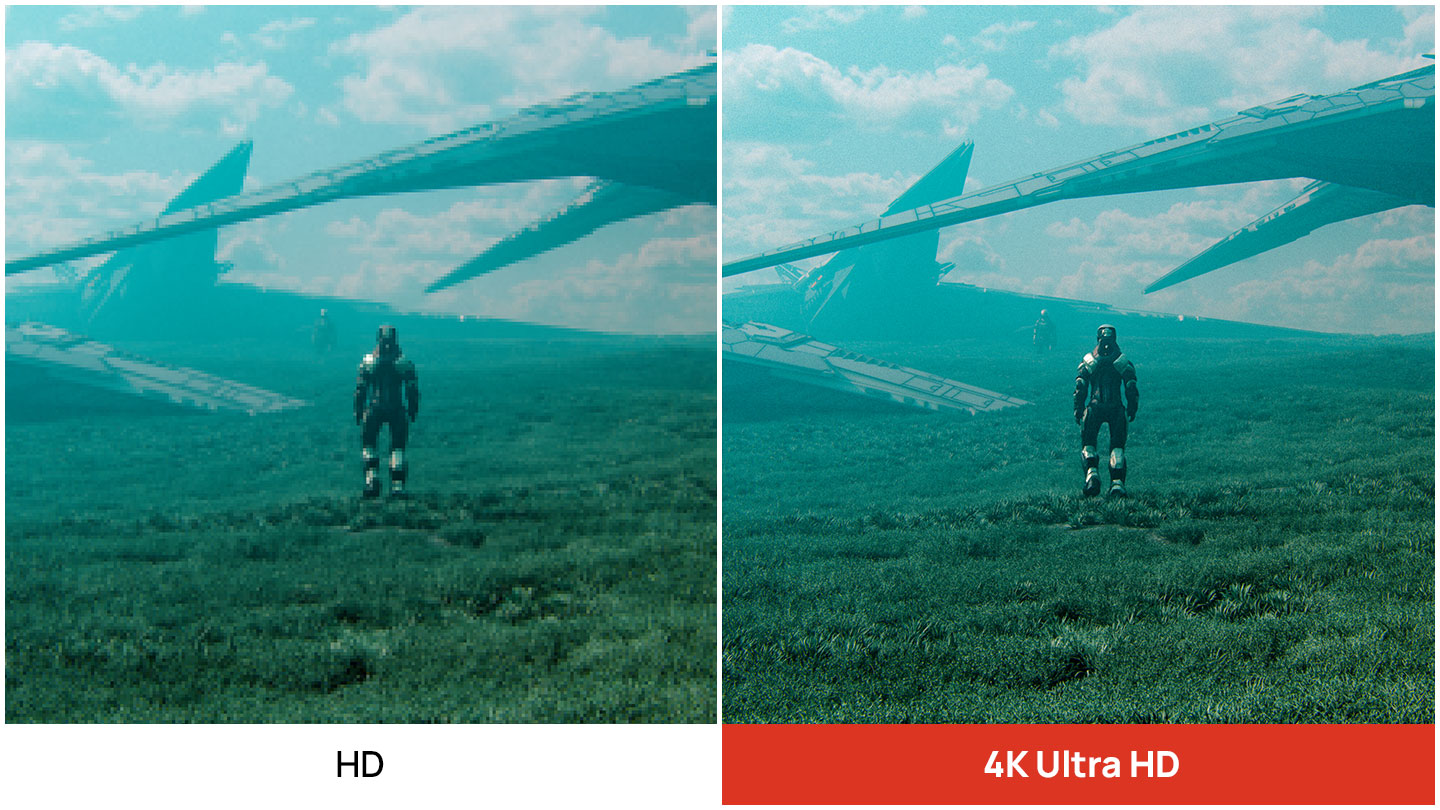 Another highlight of the screen and for those gamers that use their screens for surfing the net or working, the VX2882-4KP has an integrated Flicker Free backlight, including a Blue Light Filter to help reduce a whole variety of symptoms from poor screens such as eye dryness/sensitivity/irritation, headaches and fatigue that can lead to vision problems such as hyperopia. This means you can work longer on this screen without the associated problems and after using this screen religiously for almost a month, I did notice that my eyes were not as tired as they usually are. Content creators and photographs will also appreciate the clarity of images and text.
Additionally, it's a very ergonomic screen that includes height adjustment, a tilt function, x and y access plus stand rotation which makes it all very customisable for the end-user. This also means you can use the screen in portrait mode! While there are two speakers built into the monitor, including an audio jack, audio was okay, although you can't beat the power of external speakers or a high quality headset for that immersive experience.
Final Thoughts?
The ViewSonic VX2882-4KP Gaming Monitor is a true upgrade when it comes to graphical visuals and best of all, it can be used on all three of the world's most powerful gaming machines, the PC, PS5 and XSX. Installation is also super easy, a one person setup and once linked to your appropriate console or more, you're ready to play. Lastly it comes with a 3-year warranty for additional peace of mind.
Recommended!
For more information on the ViewSonic VX2882-4KP Gaming Monitor, please visit ww.viewsonic.com/au.
ViewSonic VX2882-4KP Specifications
Panel:
Size: 28″
Type: IPS Technology
Resolution: 3840 x 2160
Static Contrast Ratio: 1,000:1 (typ)
Dynamic Contrast Ratio: 80M:1
Light Source: LED
Brightness: 300cd/m2 (Typ.)
Colours: 16.7M
Colour Space Support: 8 bit (6 bit + FRC)
Aspect Ratio: 16:9
Response Time: 1ms MPRT
Viewing Angles: 178° / 178°
Backlight Life (Hours): 30,000 Hrs (Min)
Curvature: Flat
Refresh Rate: 150Hz
Adaptive Sync: FreeSync
Blue Light Filter: Yes
Flicker-Free: Yes
Colour Gamut: DCI-P3: 90% size (Typ)NTSC: 87% size (Typ)sRGB: 122% size (Typ)
Surface Treatment: Anti-Glare, Hard Coating (3H)
Interface:HDMI 2.1: 2
DisplayPort: 2
3.5mm Audio Out: 1
USB 3.2 Type C Up Stream; DisplayPort Alt mode: 1
USB 3.2 Type A Down Stream: 2
USB 3.2 Type B Up Stream: 1
Audio:
Speakers: 2 x 2W
Power:
Typical: 44W
Eco Mode (Conserve): 30W
VESA:
Size: 75mm x 75mm
Ergonomics:
Tilt: -5 / 20 degrees
Height Adjustment: 130mm
Swivel: 90 degrees
Pivot: 90 / 0 degrees
Weight:
Net: 6.9kg
Net (No Stand): 4.8kg
Gross (Packed): 9.2kg
Dimensions (LxWxH):
Physical: 638 x 414.94~544.94 x 185mm
Without Stand: 638 x 369 x 57mm
Packed: 870 x 487 x 132mm
Cables & Accessories:
HDMI: 1x HDMI Cable (v2.1; Male-Male)
DisplayPort: 1x DisplayPort Cable (v1.2; Male-Male)
Power: 1
USB: 1x USB Type-C Cable (Male-Male)