News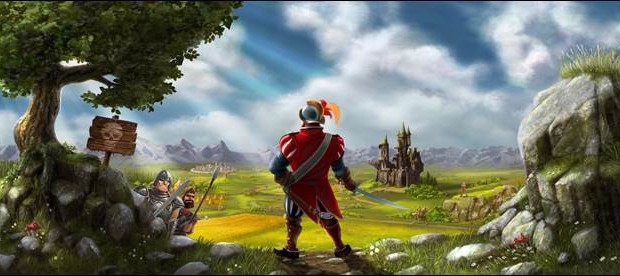 Published on October 24th, 2014 | by Admin
VIDEO: THE SETTLERS ONLINE – NEW VIDEO ALLOWS A GLIMPSE BEHIND THE SCENES OF THE ALL-NEW PVP MODE
Sydney, Australia – October 24, 2014 – Ubisoft® and its studio Blue Byte® today launched the latest episode of the Blue Byte Backstage series. The video offers a look behind the scenes of the upcoming Player-versus-Player (PvP) mode and the enhanced battle system of The Settlers® Online.
The developers giving insights into the design process of the PvP and battle system by showing first prototypes up to the final fights on the adventure islands.
About the PvP mode and new battle system:
The PvP expeditions are special generated adventure islands, which have to be conquered, defended or can be stolen by other players. The mode introduces new buildings like the combat academy and the combat weapon smith, as well as 6 new weapon and 7 new unit types. The enhanced battle system allows player for the first time to influence the outcome of a fight directly. While watching the combat on the map, it is possible to change attacking units.