Games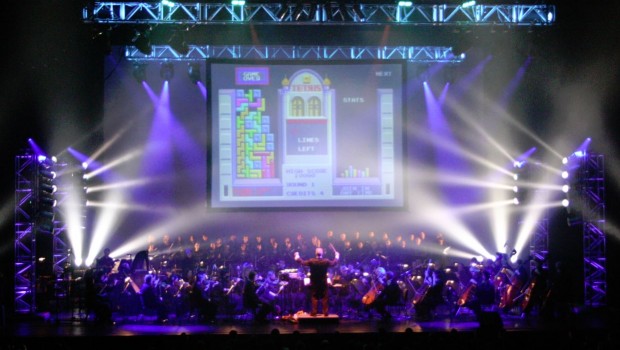 Published on April 10th, 2015 | by admin
VIDEO GAMES LIVE – AUSTRALIAN TOUR DATES ANNOUNCED
NICE EVENTS, MISTER DIBLEY PRESENTS AND VIDEO GAMES LIVE™  IS PROUD TO ANNOUNCE 
VIDEO GAMES LIVE™ AUSTRALIAN TOUR DATES – JULY 2015 
EXPERIENCE THE MUSIC AND SOUNDTRACKS FROM THE MOST POPULAR AND LOVED
VIDEO GAMES AS A CONCERT EXPERIENCE LIKE NO OTHER!
Australian video gamers and music lovers alike will unite as the award winning concert experience Video Games Live™ comes to Australia in July 2015 for three big shows only:
Friday, 24th July                The Palais Theatre, Melbourne 
Sunday, 26th July               Brisbane Convention Centre, Brisbane 
Thursday, 30th July           Enmore Theatre, Sydney
Video Games Live™ is an award winning immersive concert event featuring music from the most popular video games of all time. Created, produced and hosted by world renowned game industry veteran and superstar Tommy Tallarico, top orchestras and choirs around the world perform along with exclusive synchronized video footage and music arrangements, synchronized lighting, well known internet solo performers, electronic percussion, live action and unique interactive segments to create an explosive one-of-a-kind entertainment experience.
Video Games Live™ is a worldwide phenomena.  First started in 2002, it has travelled every corner of the globe as it combines the magic and excitement of our all time favourite video games with the music and orchestrations that heighten the sensory experience.  Gamers around the world can feel their blood pumping when they hear the music from favourites such as Halo, Metal Gear Solid, Final Fantasy, Tomb Raider, Mario Brothers and so many more!  These concerts bring alive the soundtracks to our favourite video games and turn them into a full –blown concert experience!
Picture the energy and excitement of a rock concert mixed with the power and emotion of a symphony orchestra combined together by the technology, interactivity, stunning visuals and fun that only video games can provide. Completely synchronized cutting-edge video screen visuals, state-of-the-art lighting and special fx, stage show production and special on-stage interactive segments with the audience dazzle crowds of all ages – gamers and non-gamers alike..
Ticket pre-sale will commence 10am, Friday, 10th April and on general sale from 10am, 14th April, 2015.
Friday, 24th July          The Palais Theatre. Melbourne                          www.ticketmaster.com.au
Sunday, 26th July          Brisbane Convention Centre, Brisbane         www.ticketek.com.au
Thursday, 30th July     Enmore Theatre. Sydney                                         www.ticketek.com.au 
"Beautiful performance!" – USA TODAY   "Captivating! Bombastic!" – NY Times
"Simply breathtaking!" – IGN.com             "Incredibly compelling" – Washington Post
"Ingenious and fantastic!" – LA Times        "Thrilling!" – The London Times