Events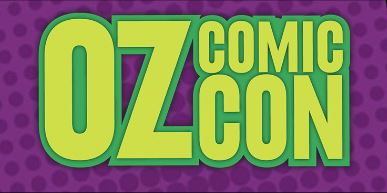 Published on March 15th, 2016 | by admin
Victorian pop culture lovers – this one's for you: Oz Comic-Con Melbourne returns June 11-12
Melbourne, prepare to unleash your inner geek: tickets for Oz Comic-Con, Australia's premier pop culture event, are now on sale.
To celebrate, Oz Comic-Con is hosting a one week, 'photo a day' Instagram challenge for Victorian fans. Each day, Victorian pop-culture devotees will be challenged to create images, upload them to Instagram, and tag @OzComicCon, #ozcomiccon and #photoaday . The themes for each day are as follows:
Day one – #comics Day two – #cosplay Day three – #games Day four – #celebrity Day five – #geek Day six – #anime Day seven – #friends Day eight – winners announced
Daily winners will take home a double weekend pass to Oz Comic-Con Melbourne.
There's a ticket option for every fan, with single day, weekend, priority and platinum passes available. Oz Comic-Con Melbourne is also the perfect place to bring your kids, with children under 12 receiving a complimentary ticket with every General Admission ticket purchased. As guests are announced, a limited number of exclusive guest dinner tickets will also be released for intimate dinners to be held on the Saturday night of the event.
To kick-off the three month countdown until the event, Oz Comic-Con are opening their film and television guest-list with two of Stargate Atlantis' finest – Rachel Luttrell and Paul McGillion. Luttrell and McGillion join a line up which already boasts an exciting range of comic and publishing guests, including Isobelle Carmody, Nicola Scott, Tristan Jones and Jason Palmer.
Oz Comic-Con Melbourne will also feature the Victorian finals of the Australian Championships of Cosplay, as well as a huge range of features, workshops and activities for everyone to enjoy.
Oz Comic-Con Melbourne will be held at the Melbourne Convention and Exhibition Centre on June 11-12, and will be followed by events in Sydney (September 10-11) and Brisbane (September 17-18).
For further information, please visit www.ozcomiccon.com.