Games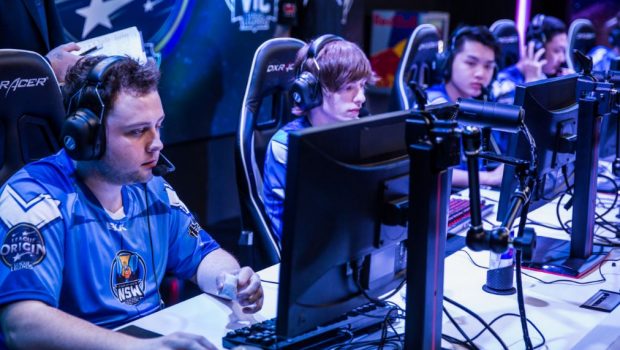 Published on June 5th, 2017 | by Admin
VICTORIA TAKES OUT INAUGURAL LEAGUE OF ORIGIN TITLE!
Victoria has been crowned the first ever League of Legends: League of Origin Champions, winning the best of five Final in 3-1 against New South Wales yesterday.
After placing third following Saturday's round robins, Victoria first had to tackle New Zealand in the Semi Finals. Even after dropping the first game and running with an unusual champion select of Taric and Urgot in game two, Victoria came away with the win, beating New Zealand 2-1 in the best of three.
Victoria then faced the first placed New South Wales in the Final and the match up didn't disappoint, with each team taking a narrow win in the first two games. The tipping point came in game three. EGym's Rakan expertly navigated fights for New South Wales earning them an early kill lead, but Victoria's incredible objective control saw them take game three. The final game saw Victoria consistently apply pressure in the top lane, but it was an epic team fight at Baron that secured the Championship for Victoria, with no one from New South Wales left standing.
Scoring bragging rights from the win, Victorian player Jayke 'Jayke' Paulsen from Avant Gaming said in his livestream interview immediately following the game:
"I think from earlier today we discovered what we were doing wrong. We needed to pick shielding champions and comfort champions. We were trying too hard before. It was easy."
Victorian selector and OPL shoutcaster Jake 'Spawn' Tiberi, added:
"I'm ecstatic with the results. No matter how Victoria played, I would've been proud of my home team, but it's amazing to be the first ever regional Champions of Oceania."
If you missed League of Origin or want to relive the action, you can watch the event on Riot Games Oceania's YouTube channel or OPL's Twitch channel.