News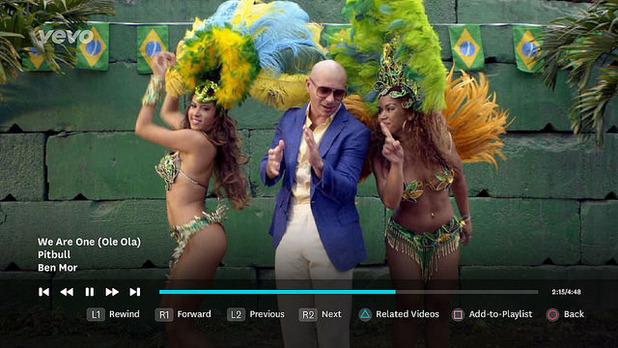 Published on April 16th, 2015 | by admin
Vevo launches on PlayStation today in Australia
Australia, 16 April 2015: From the latest music videos from blockbuster artists like Taylor Swift to our inaugural CERTIFIED SuperFanFest concert featuring Iggy Azalea and Demi Lovato to the hottest new apps, Vevo's goal has always been to thrill and entertain every music video fan on the planet anywhere, anytime. That's why we're thrilled to be launching our Vevo app in Australia on PlayStation® systems starting today!
Vevo on PlayStation features all the music videos and original shows you love and we even have a few special exclusives. Are you obsessed with hardcore rap or just country music? No problem, our PlayStation apps can filter our videos by genre, giving you only the music you love.
The apps have been built from the ground up with the PlayStation experience in mind. Browsing our content has never been simpler with built in tools such as a persistent left navigation menu, dedicated artist pages, and access to all of our original programming. In our watch page, the right rail always provides recommended content contextual to what you're currently watching. Because we are committed to delivering the most enjoyable console viewing experience, all videos are displayed at the highest HD quality.
In addition, both of our apps let you create and edit playlists and synch them with all of our other apps on your other connected devices like mobile phones and tablets. And, exclusively to PlayStation, you can also watch Vevo TV no matter where you are (we're launching it soon on our other apps in all Vevo countries).