Comics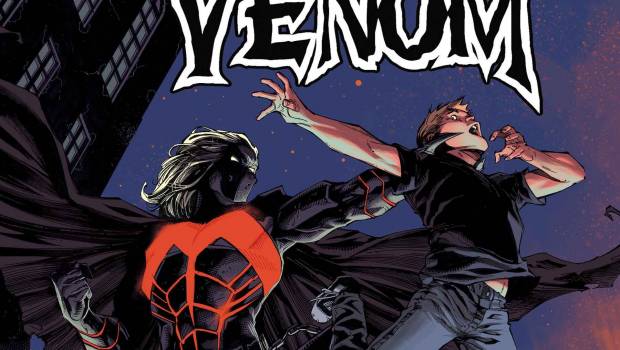 Published on October 25th, 2020 | by Tim Chuma
Venom #29 (2018) Review
Summary: This one has a lot of backstory, but unless you have been following this storyline already you will not know what for.
Eddie Brock and his son Dylan are trapped in a parallel universe where the Symbiote has taken over and his ex-girlfriend is Venom. She makes a point of saying things are different where they are now when tries his moves on her.
Not really a lot of action in this one as the alternate universe Venom spends most of the story explaining what happened. If you are already following the story it does help explain what is going on but if you are new it would be a bit confusing.
I never saw the movie adaptation of Venom but the character in the comics has a long history going from being an enemy of Spider Man to a friend and in this one the alternate universe Venom has a chat with Spiderman that makes it seem like they were friends at the time.
I would recommend this one if you are already are a fan of the character and can figure out where this story occurs in the continuity. Anyone else probably go back to an early episode so you can see what led to the events in this story.
Comic details:
Writer: Donny Cates
Penciler: Luke Ross
Cover Artist: Ryan Stegman
Published: October 21, 2020