Comics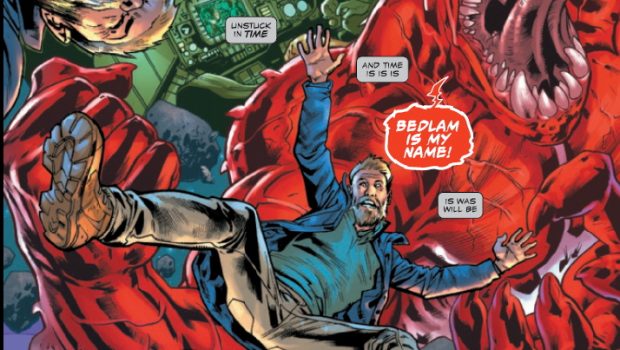 Published on November 17th, 2021 | by Tim Chuma
Venom #1 (2021) Review
Summary: It's the first chapter of this storyline and already I don't know what is going on? Maybe worth a look if you are into Venom.
With a new Venom movie out this year it seems as good a time as any for a new Venom storyline. It seems Eddie Brock has merged with the symbiote allowing him to possess any of them throughout space. He attempts to capitalise on this by rescuing some people from space pirates but unfortunately it does not go as planned. Back on earth he meets up with his estranged son only to find someone is already at his house claiming to be him. Things go south again and we are just beginning this storyline.
How much you get out of this one depends on how much you like Venom and the story around it. This one seems a lot more serious than the tone the film is going for and it does still seem like you need to know a bit about this character before diving into it.
There is a lot of action in this one as Venom has never been one not to use extreme violence to solve problems. Even when characters say they do not want to kill people in this story it still ends up happening eventually.
I would recommend this one if you are a fan of this character already and want to see a new adventure from them.
Comic details:
Writer: Ram. V., Al Ewing
Penciler: Bryan Hitch
Cover Artist: Bryan Hitch
Publisher: Marvel
Published: November 10, 2021