Hardware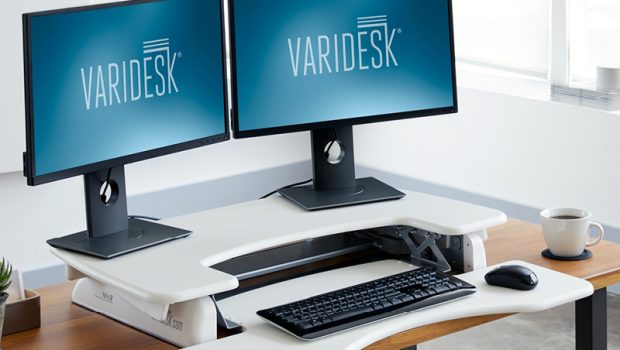 Published on May 3rd, 2019 | by Tory Favro
Varidesk ProPlus 36 Standing Desk Review
Summary: The Varidesk ProPlus 36 will give you immediate health benefits and increase productivity. The lack of an included monitor arm may mean an additional purchase, but overall this is a fantastic addition to any workspace.
I've worked in office jobs various times over my life and if you have too then you know that feeling of eventually slumping during the day. Recently in many workplaces there have been more and more standing desks showing up to assist those with injuries which do not allow them to sit long periods. I must admit that I did think there would be nothing worse than standing while working, but I am more than pleased to admit that boy I was wrong.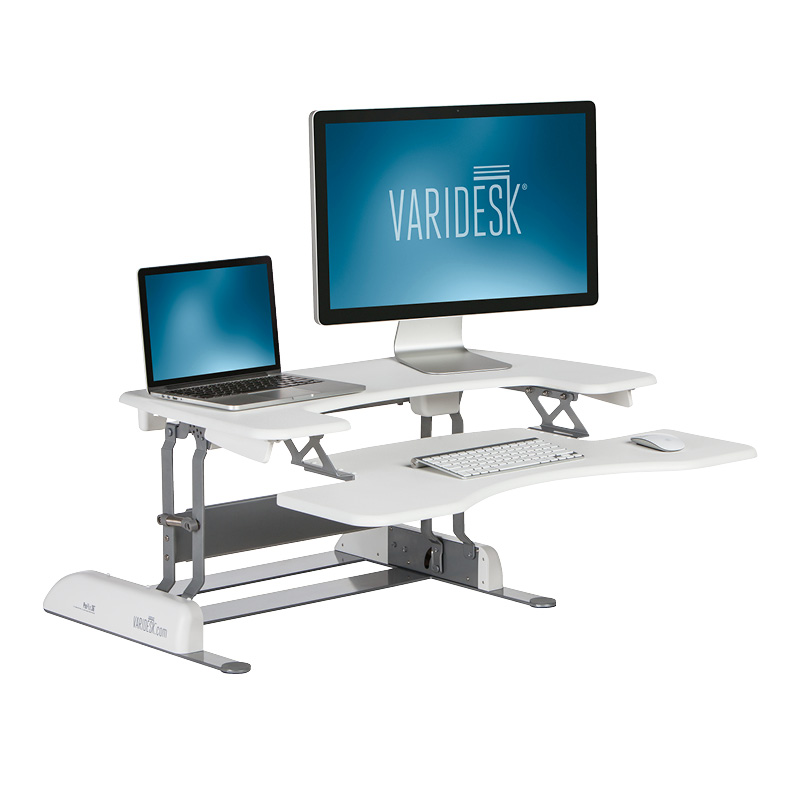 ProPlus™ 36 Features
Turns any desk into a standing desk
Our best selling model
Risk-free for 30 days
Two-tier design: upper display surface, lower keyboard/mouse deck
5 year warranty
We ship this model fully assembled and use best-in-class materials
Cue in Varidesk with their ProPlus 36 standing desk that is available in a number of colours being; white, black, butcher block and hardwood. It is pretty darn heavy but very well packaged. It arrives ready to go pretty much after unpacking it and within minutes you will be able to choose whether your time at the desk is sitting or standing. However I would recommend getting someone to help you pop it on your existing desk first as it is relatively heavy.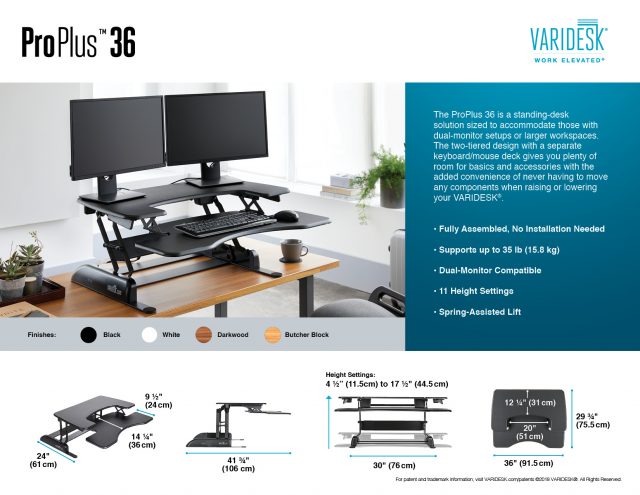 Initially, it was weird at first standing up and doing all the stuff I would normally do in a chair, but the health benefits are immediately obvious. It might seem silly but I had not considering just how ordinary your posture is sitting down. Let alone your breathing. I spend a bit of time in front of a computer both writing and recording podcasts and standing up to do these things actually made them easier. From the perspective of recording audio, standing opens everything up which in turn will make your voice sound better by a long shot.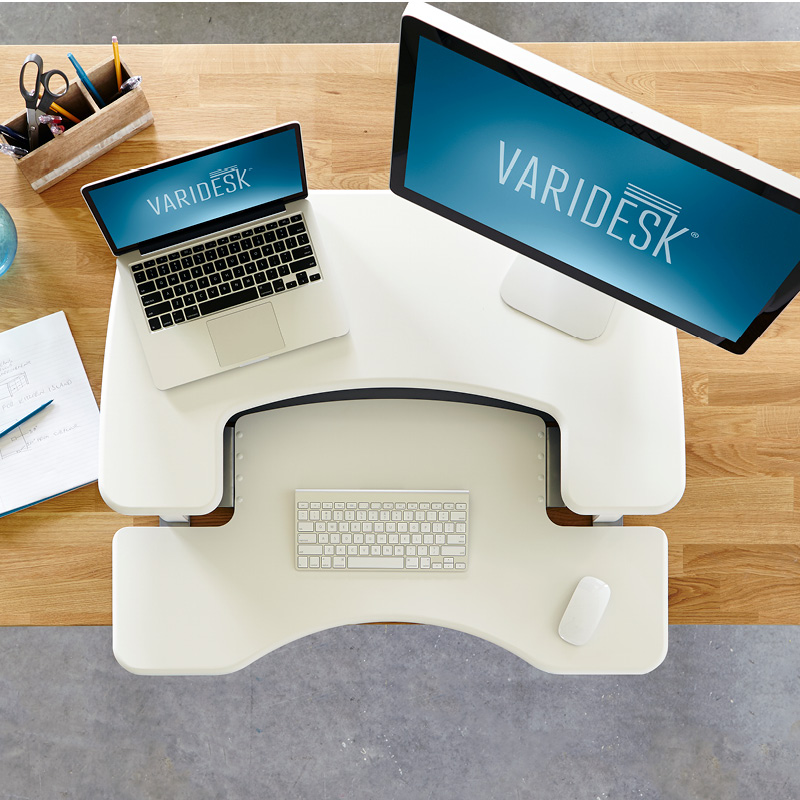 I also found that using the standing desk allowed me to actually work longer. Standing improves your circulation which in turn raises your alertness so instead of a sugar fix in the afternoon, it is easier and better to simply stand up. Furthermore, there are two levels to the ProPlus 36 which give you more than ample room to put all your bits and pieces where you would normally like them. If you do find that you need just that little bit more room then they have you covered with a 48 inch size one also. Smaller desks are covered with the 30 inch model.
I would have liked to see the desk come with a monitor arm for folks who use more than one screen for work. Dual screens are common now in so many environments, and they do offer an arm for you to buy if you need the extra space. Even home users now will use second screens so this is something that Varidesk does need to look into going forward to offering a complete solution from the get go. I would rather find somewhere for the arm if I don't need it rather than having to spend more on top of what I have already laid out.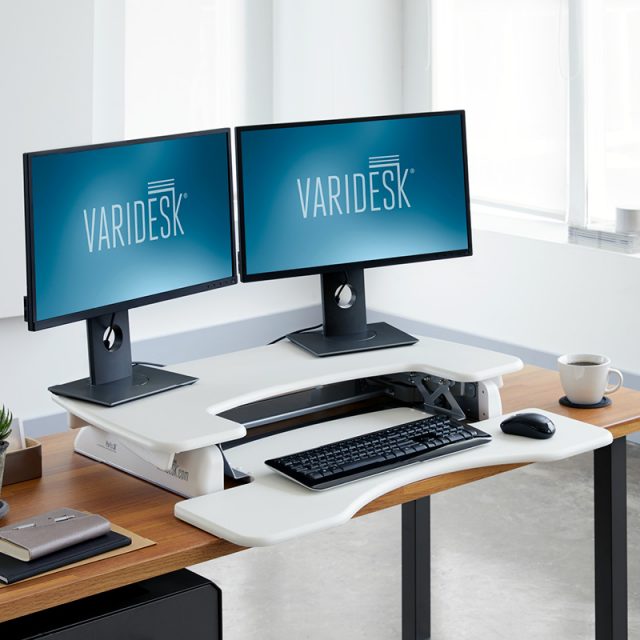 In terms of stability there were no issues at all with the ProPlus. It is a solid build and the weight keeps it grounded even when you are loading it up with your gear. The way it is made stops the unit from tipping even when fully extended. There are a number height adjustments offered so you should be able to find one that suits you. My only gripe here was when you extend the keyboard part of the unit, it seems to force you from the screen somewhat but it is something that you can get used to.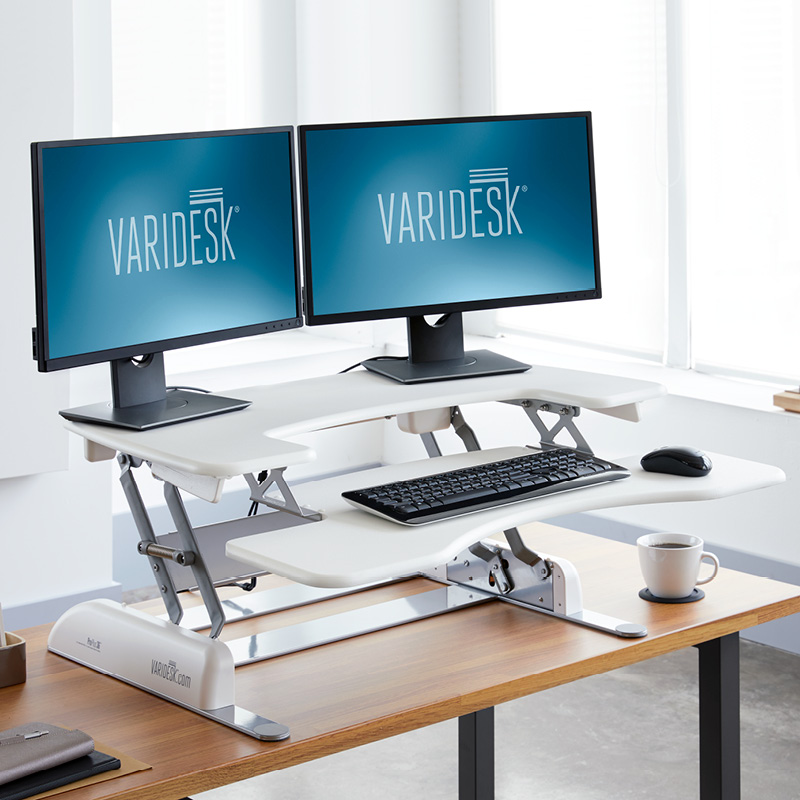 I do think that the ProPlus is a great ergo choice for those who want to make better health choices when it comes to desk work. It is fairly priced at $550 AUD, and as such is affordable considering the benefits. More adjustment options would be great, along with a slight design change with the lever system for making said adjustments, especially with the keyboard section. Including the monitor arm would also add value.
Final Thoughts?
I recommend this product. It certainly has assisted me with my own productivity and I certainly have felt the benefits from more standing time whilst at my desk. The fact that is is also fully assembled out of the box means you are ready to go in moments. Lastly it is attractively designed and won't look out of place in any environment.
For more information or to purchase, please visit https://www.vari.com/desks-and-tables/standing-desks/