Hardware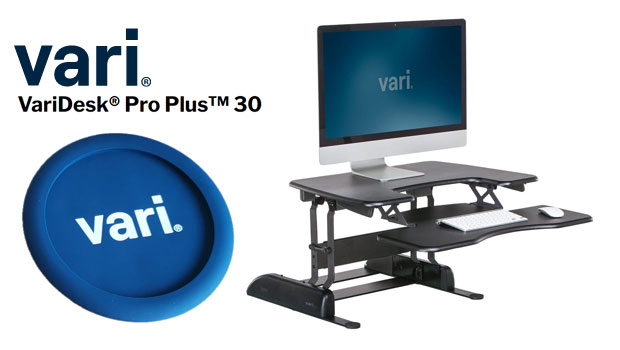 Published on July 9th, 2022 | by Lisa Marie
VariDesk Pro Plus 30 Review #2022
Summary: The VariDesk Pro Plus 30 is all about healthy working with minimum installation!
As we're becoming more attached to our desks (literally) at work, this unfortunately is unfortunately impacting our health due to the long periods of sitting… also known as inactivity! While there are solutions such as taking breaks or going for walks, electronic standing desks are a great option, however can be quite expensive. and this is where the VariDesk Pro Plus 30 comes into play.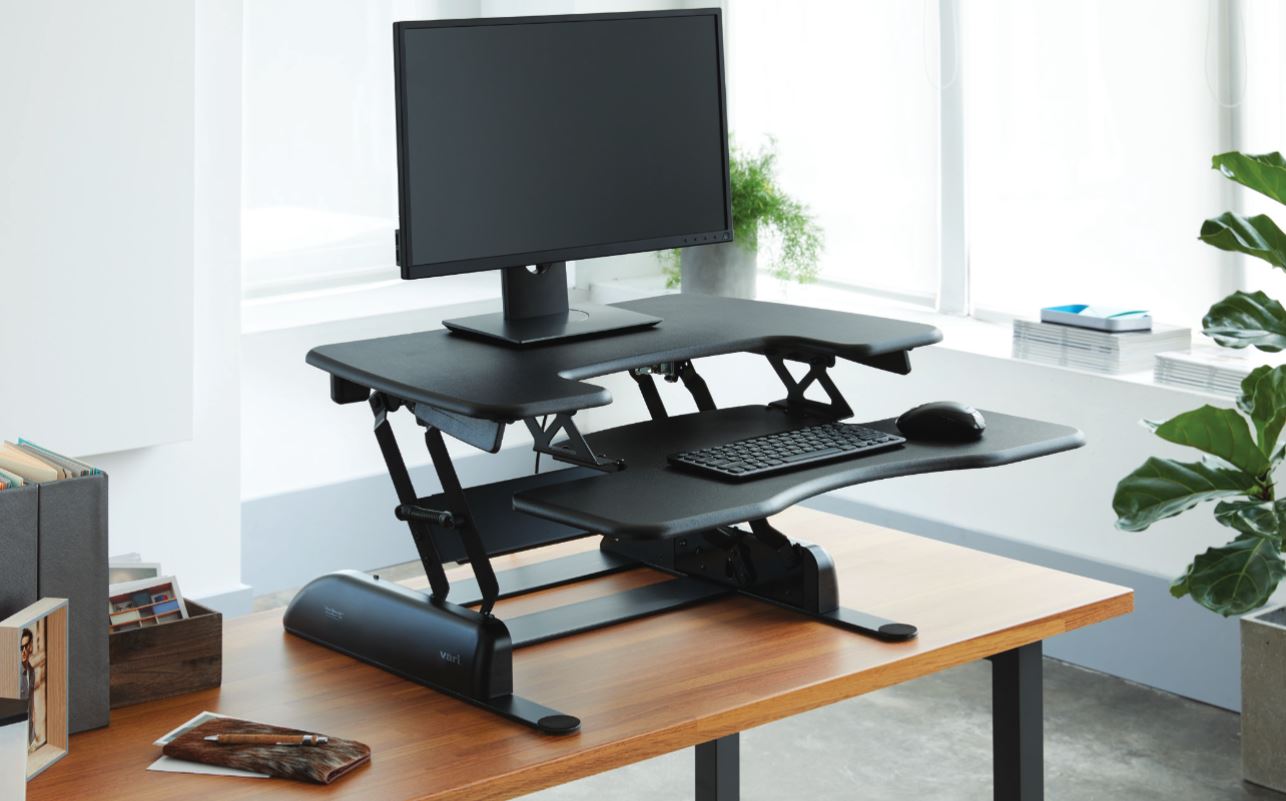 The VariDesk Pro Plus 30 basically turns almost any existing desk into a standing desk and best of all, this product comes fully assembled. All you need to do is remove the VariDesk Pro Plus 30 from the box and place it on your desk and presto, your now traditional desk is now transformed into a standing desk.
However before we jump into our review, let's revisit the perils of inactivity again. According to numerous scientific and medical research into the benefits of standing, Healthline have collated the top 7 benefits below;
Standing Lowers Your Risk of Weight Gain and Obesity
Using a Standing Desk May Lower Blood Sugar Levels
Standing May Lower Your Risk of Heart Disease
Standing Desks Appear to Reduce Back Pain
Standing Desks Help Improve Mood and Energy Levels
Standing Desks May Even Boost Productivity
Standing More May Help You Live Longer
So as you can see, there are a myriad of benefits of using a standing desk and after using the VariDesk Pro Plus 30 for the last few weeks, I must admit that I do feel considerably better. Additionally, my neck and shoulder pain has been reduced and generally after working 8-hours, I feel more invigorated when finishing and it does prompt you to move more.
VariDesk Pro Plus 30 Product Highlights
Delivered fully assembled
Weighted base for stability
Two-tier design with lower keyboard/mouse deck
Posture curve and rowing lift
VariDesk Pro Plus 30 Dimensions
Unboxing Gallery
As briefly mentioned, setup is virtually non-existent and the desk is well packed from Vari, ensuring that it arrives at your home or office with no issues. Vari do recommend two people for the install due to the weight of the product and to help with positioning on your desk. Furthermore, Vari even include cable ties and a coffee cup coaster with their logo as a bonus. The only download to the installation which of course is a moot point is the left over packaging!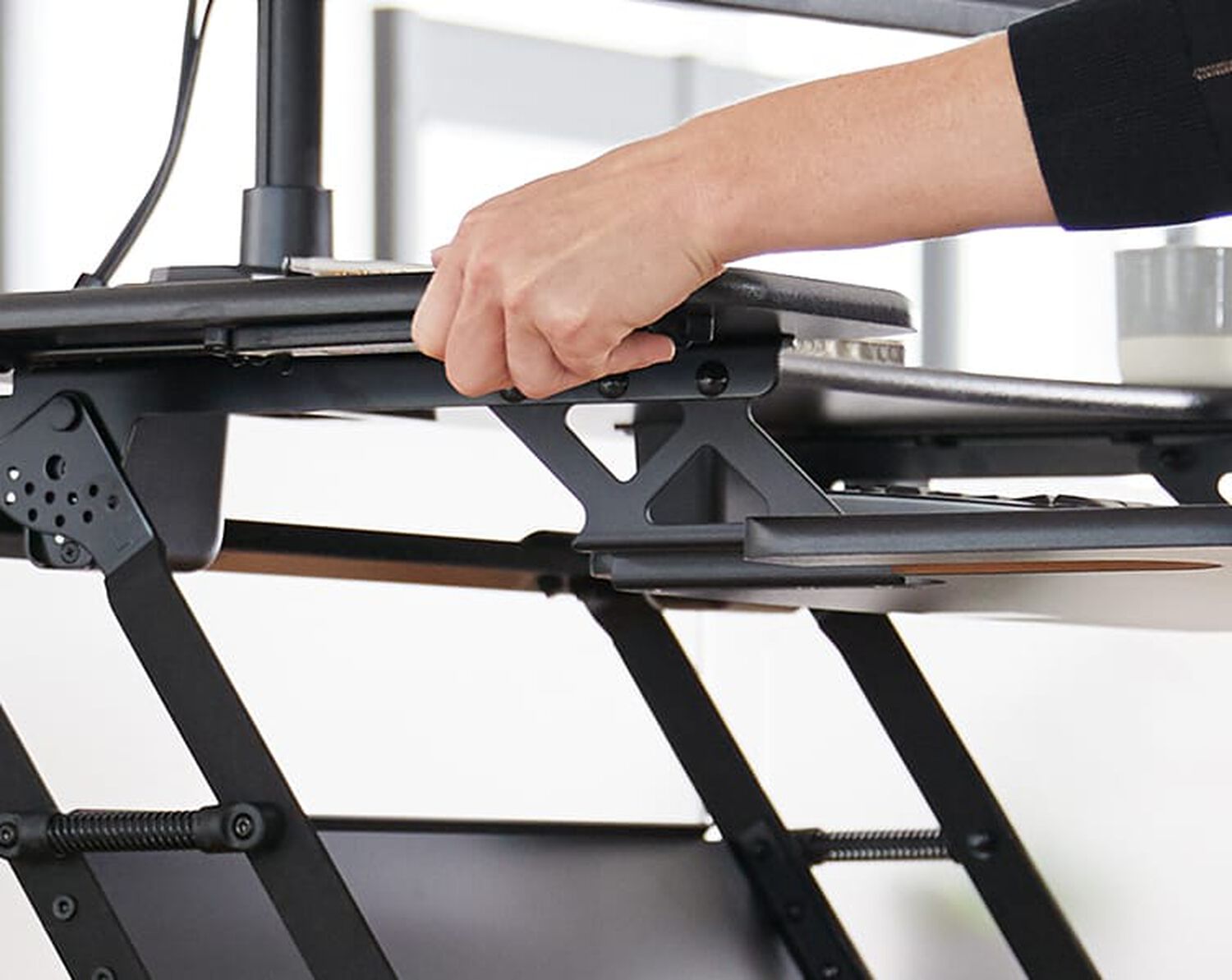 The overall quality of the VariDesk Pro Plus 30 is great and nothing feels cheap but rather it's a very professionally built product with steel and laminate that easily allows you to raise the desk to 11 different height settings with no effort from the user due to the spring assisted lift via two handles on the side which allows you to position the standing desk to your preferred height. Given that, raising your desk up and down is a very flawless process and spring assisted lift literally does all the lifting.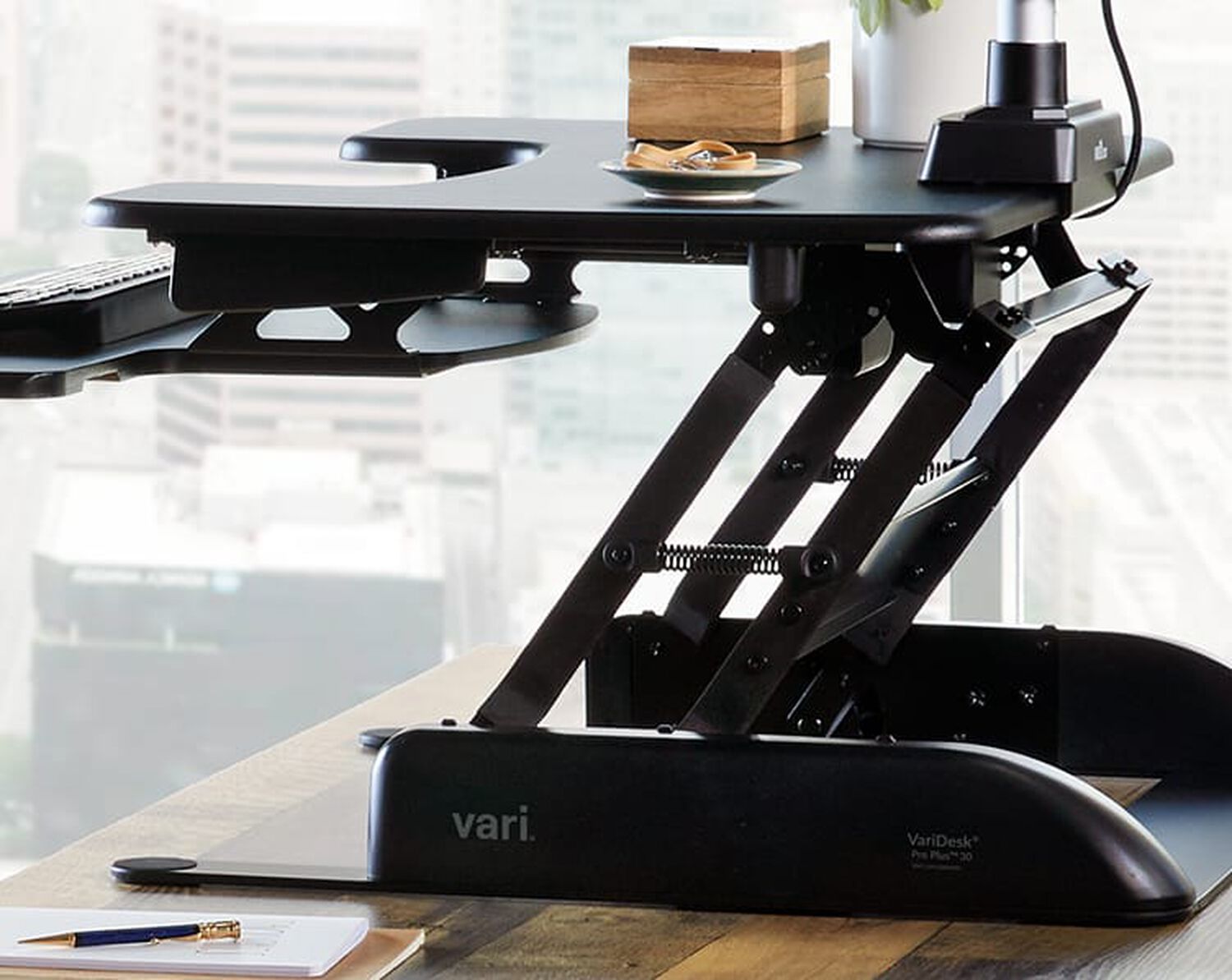 In terms of weight capacity, the VariDesk Pro Plus 30 can hold a whopping 15.8kg and don't be afraid about it toppling over because its been designed with a weighted base and doesn't need any bolts, clips or clamps. For our testing, we had a 24″ monitor and a dell keyboard / mouse combo with no issues whatsoever. Again, after a few weeks of use, we found no flaws but more importantly, it allowed us to stand with our existing desk.
Final thoughts?
The VariDesk Pro Plus 30 is a very sturdy and stable desk raiser which makes it ideal for a standard size desk. More importantly, I just like being able to stand while I work and because it's so easy to lift up and down, it definitely makes adjustment a breeze. So if you're in the market for an affordable standing desk with your existing desk infrastructure, check out the VariDesk Pro Plus 30.
Recommended!
For more information, please visit https://www.vari.com/au/en