Events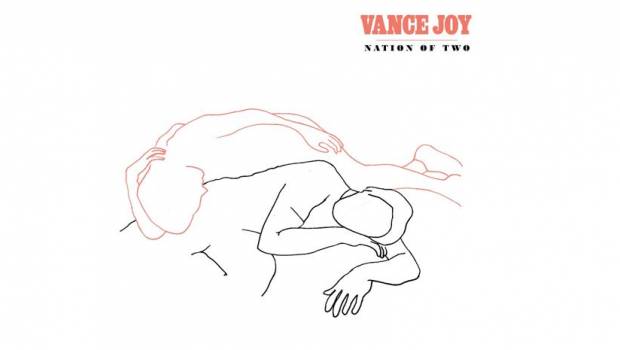 Published on January 11th, 2018 | by Admin
Vance Joy Releases New Single 'We're Going Home' With Video + Reveals Cover Art & Tracklist For New Album Nation of Two Out Feb 23
Last week was a special one for Vance Joy fans. Gracing the cover of Rolling Stone's first magazine for 2018, the Melbourne musician turned global star also revealed the cover artwork and tracklisting for his keenly awaited sophomore album, Nation of Two, and announced a release date of February 23. This week, the good news continues to roll in, as Vance Joy shares 'We're Going Home', the new single from Nation of Two, complete with video.
Premiered globally on triple j Breakfast this morning, 'We're Going Home' is the second single to be revealed from Nation of Two and the third song to be unveiled from the album so far.  A classic Vance Joy anthem sure to delight fans, the track follows on from last year's platinum-selling hit 'Lay It On Me', as well as fan favourite 'Like Gold'.  The cinematic video was directed by Mimi Cave – who was also at the helm for 'Lay It On Me' – and brings the song's poignant lyrics gracefully to life.
WATCH THE VIDEO FOR 'WE'RE GOING HOME' HERE
Featuring 13 new songs, the keenly awaited sophomore album from Vance Joy carries the listener on an exquisite journey across fresh terrain. Tales of love and longing burst with emotion, anchored by Vance Joy's delicate story-telling, masterful instrumentation and compelling vocals. Nation of Two's title captures the mood of the new offering, with the cover artwork illustrated by the musician himself.
"Nation of Two describes a perfectly self-contained couple; their world beginning and ending at the bed they share, the car they ride in, or any other place where they're together…The idea that their love for each other gives them their bearings;
a point of reference that makes sense of life." – Vance Joy.
2017 was another bright year for Vance Joy. It saw him release new music in 'Lay It On Me' and 'Like Gold', finish writing and recording Nation of Two, add to his collection of ARIA nominations and grace the stage at a number of huge international festivals including New York City's Panorama, Chicago's Lollapalooza, San Francisco's Outside Lands, Austin's City Limits Music Festival and Montreal's Osheaga Festival. It also saw his music soundtrack an array of TV series and movies including Netflix's 13 Reasons Why, animated feature Storks and acclaimed film The Big Sick.
With his debut album dream your life away now having sold two million copies worldwide, including more than 125,000 in Australia, and the release of Nation of Two next month coupled with looming global tour dates and festivals including Coachella and Shaky Knees, 2018 is shaping up to be even bigger.
Nation of Two will be released via Liberation Records in Australia and New Zealand, and Atlantic Records throughout the rest of the world. Fans who pre-order Nation of Two will receive 'Lay It On Me', 'Like Gold' and new single 'We're Going Home'.
A must-have Australian album for 2018.