PC Games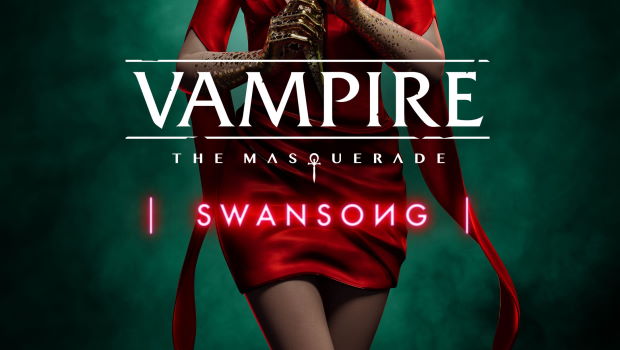 Published on May 18th, 2022 | by Chris O'Connor
Vampire: The Masquerade – Swansong PC Review
Summary: Another entry in the Vampire: The Masquerade world, this time bringing us some RPG detective work with three new characters.
I'll be honest… when I was first offered Vampire: The Masquerade – Swansong, with all the other releases, I mistook it for Bloodlines 2 (which I am impatiently waiting for). But that mistaken identity isn't a bad thing and speaks to the effort put into Swansong. Vampire: The Masquerade – Swansong revolves around 3 Vampires and their efforts to protect Boston's Camarilla in the midst of a crisis of possible murder, betrayal and a potential power struggle. Throughout the game you will play as each of those Vampires, each with their own perspective and skills to attempt to unravel what has befallen the Boston Camarilla.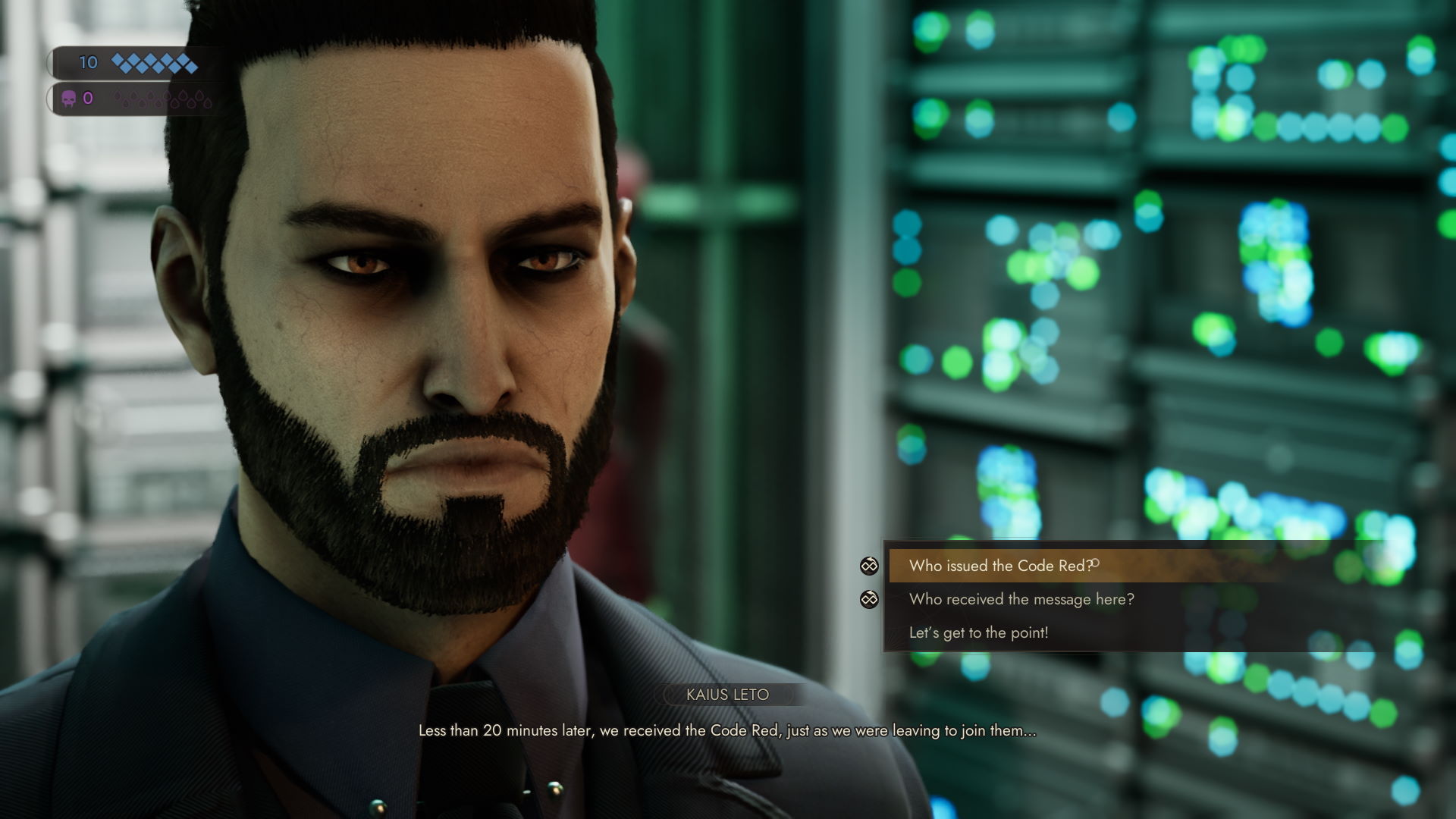 My first impression was excitement (I turned my RGB lights to red to help get in the mood)… the opening music is stirring and sets the tone beautifully. Then I was slightly off put by the visuals. Now I need to be clear here, overall the visuals are quite striking, but there are some moments that kind of break the atmosphere, most notably when characters are talking. Part of my issue is due to the high standards we have these days, but I couldn't help feeling slightly taken out of the atmosphere of the game when the mouth movement of characters didn't match their speaking… in some cases it seemed like they were missing a few keyframes that would have provided far more fluent movement of their mouths to match the words, instead we occasionally get a mouth that maybe opens once despite a number of words being said… it's just a bit jarring for me but may not be an issue for anyone else.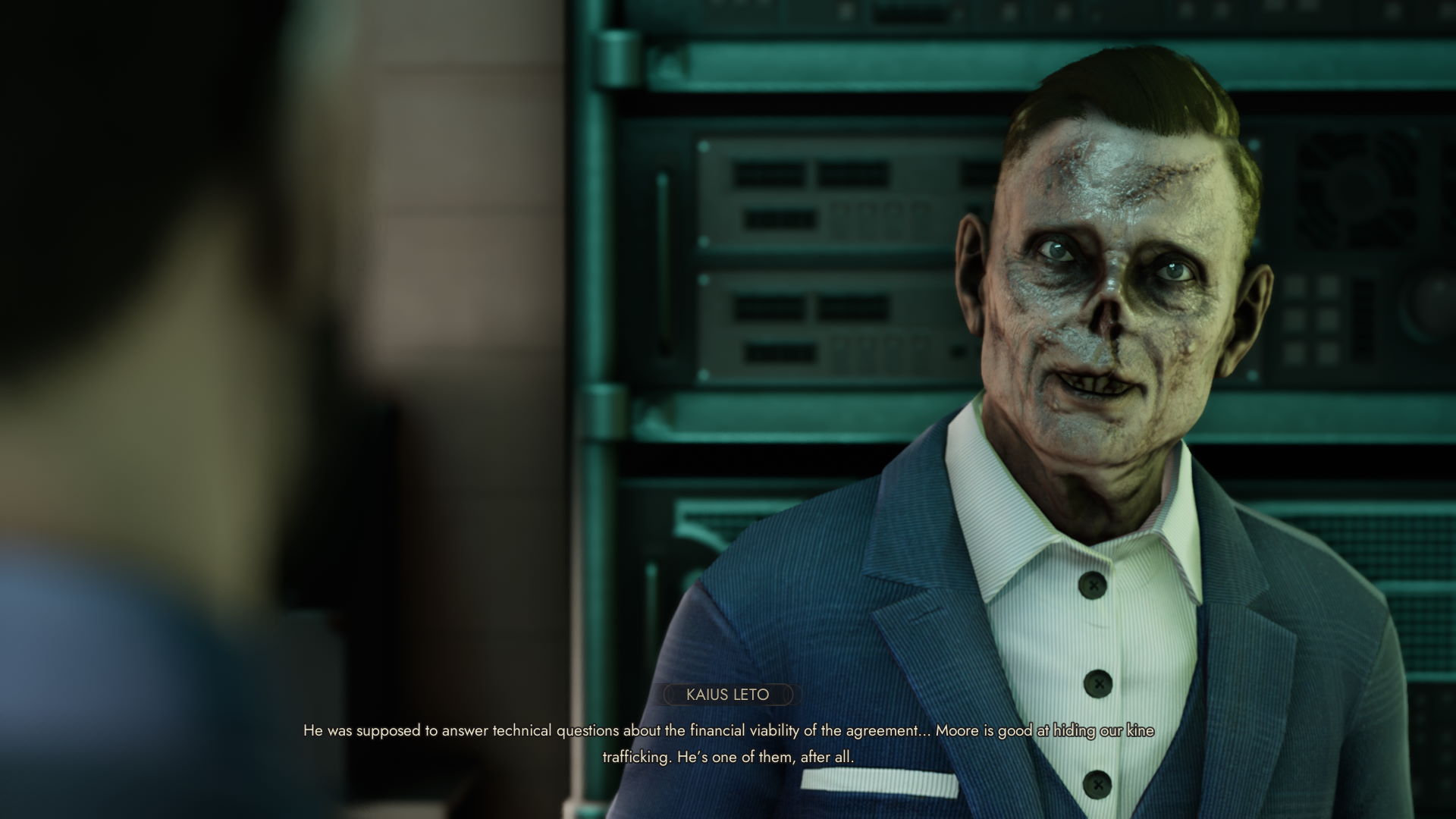 Gameplaywise it's fairly straight forward. You take your given Vampire and explore your surroundings to find any clues you can to piece together what is going on. When you are talking to other characters you will come across some options that require "extra skills". Basically certain dialogue options can lead to more information but to access them you need to draw on your skills (which in RPG style you can enhance as you progress… but pick wisely as some skills might prove more fruitful than others). When using these skills you have to ensure that you are more effective at them than your subject, something you can do by spending some "focus"… keep doing so and you won't have any left to spend on future enquiries and you may also deplete your blood level to the point where you can't control your hunger… never a good thing for maintaining the Masquerade.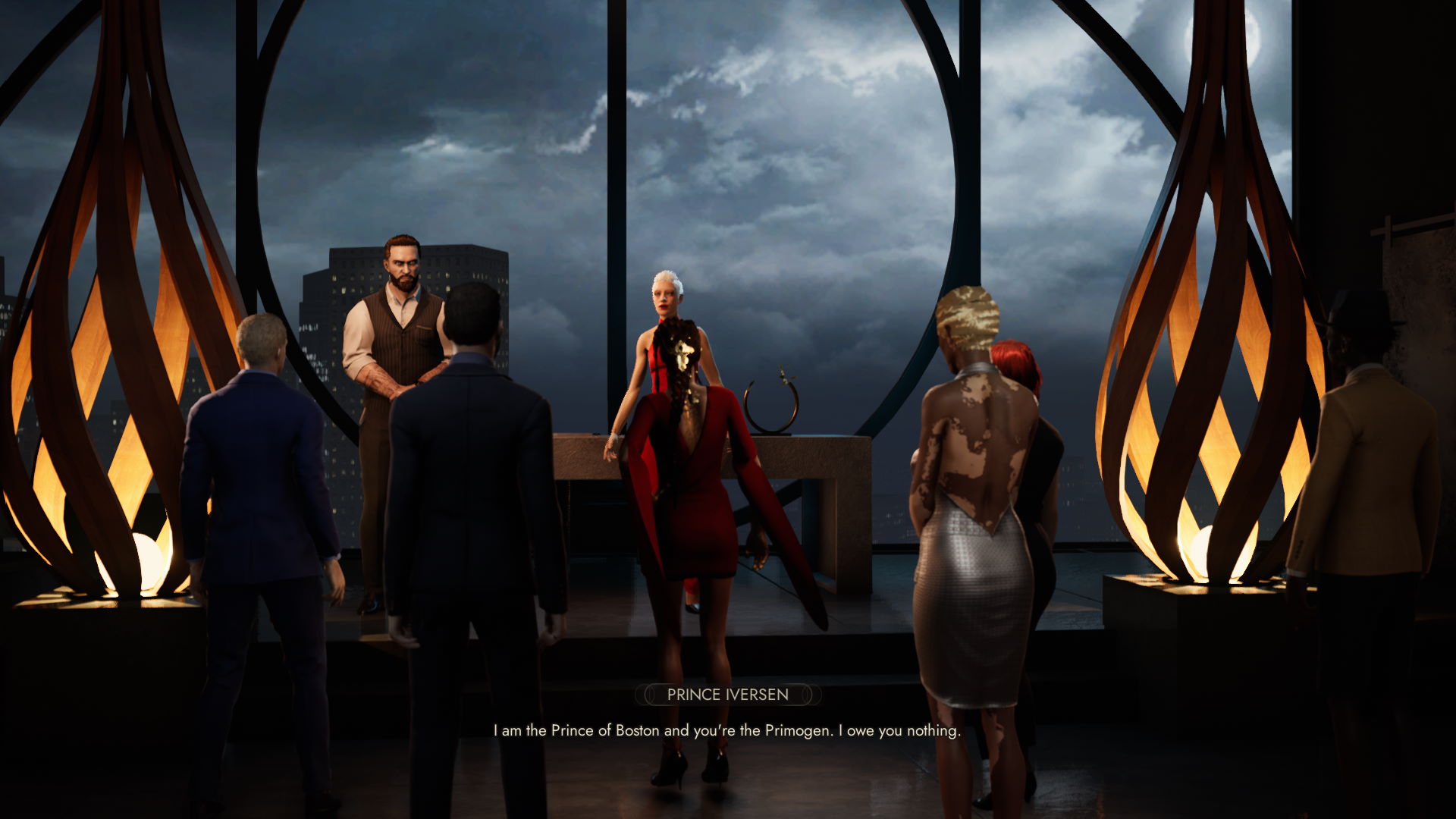 The three characters have their own unique strengths which will help your progress, I personally felt most drawn to Leysha, who has the ability to see the future (though her control of the ability is lacking), she tends to work more in the shadows and is more an observer than someone who will get overly physical to get their way. It took me a little while to get used to the notion of changing from one character to the next (not randomly… it happens as you progress… so not a hotswap as you are playing quickly switch characters… more a "you've done all you can here as this character, now see what this other character is up to"), but the benefit is that you get to experience the same situation from different perspectives and those perspectives and their related uniqueness, can lead to new revelations about what is going on.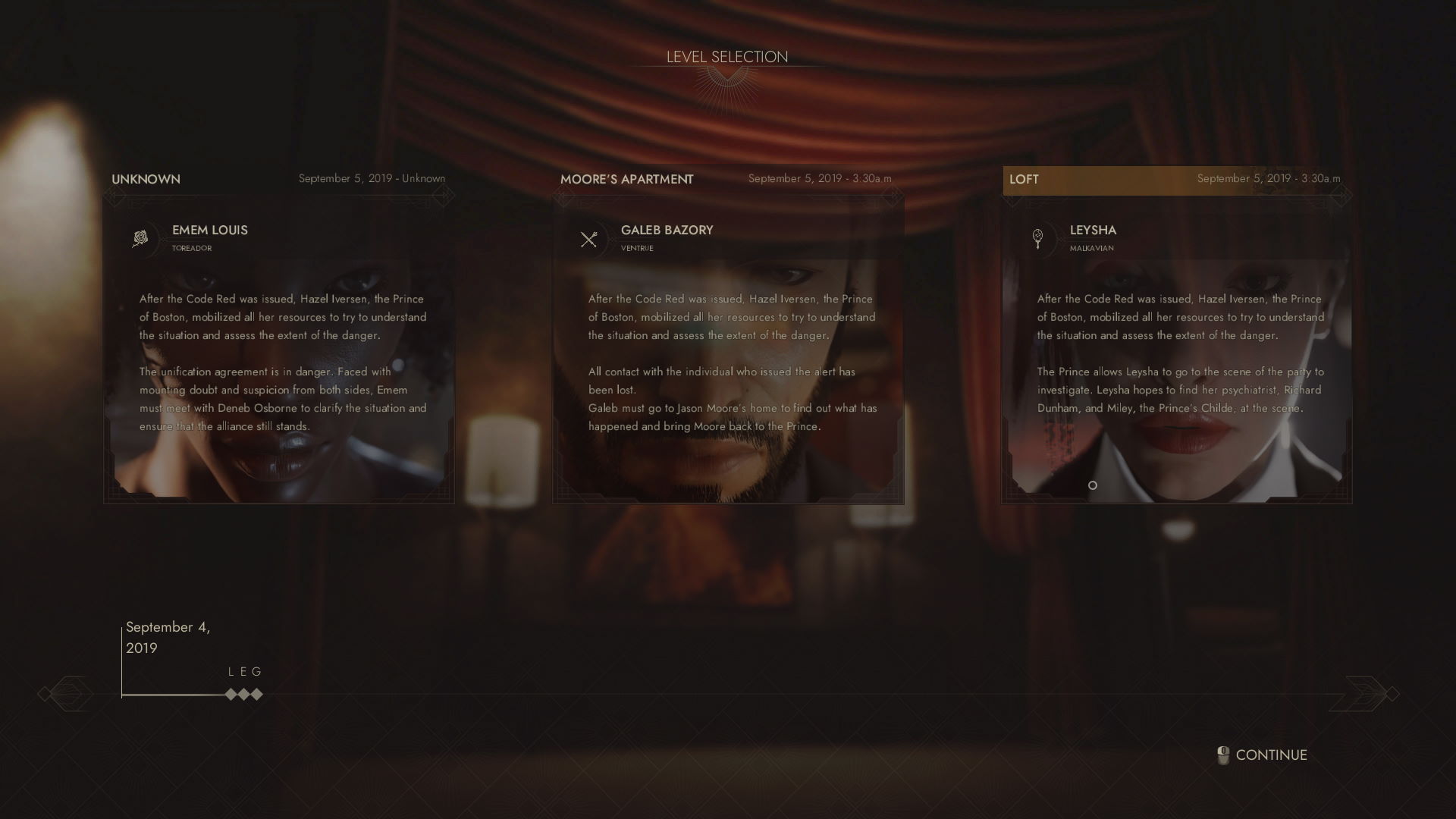 So despite starting this whole experience thinking I was finally getting my hands on Bloodlines 2, I am not disappointed with what I in fact do have. Swansong is an intriguing addition to the Vampire mythology and the new characters are interesting enough to make playing with them and learning their stories an engaging experience. There are a few little quirks (again, most notably the lip syncing, occasionally the movement looks a little stilted too)… but overall it's an impressive package and should sate your hunger till you can dig your teeth into Bloodlines 2.