Games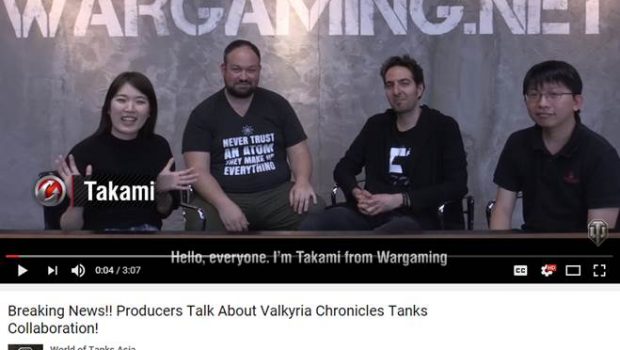 Published on June 13th, 2017 | by Admin
Valkyria Chronicles Tanks Collaboration coming to World of Tanks PC and console
APAC players called to participate in Valkyria Tournament
June 13, 2017 — Wargaming has announced that due to a successful World of Tanks Blitz collaboration with SEGA last year, Valkyria Chronicles' tanks will be extended and made available on World of Tanks PC and World of Tanks console.
Premium tanks Edelweiss and Nameless will be available on World of Tanks PC from June 16 – 3 July, World of Tanks console from 22 June – 2 July and World of Tanks Blitz from 16 June – 30 June. A special crew and voice pack will also be available for World of Tanks PC and console.
Premium tank Lupus will also be launched exclusively for World of Tanks Blitz.
Wargaming APAC General Manager, Jungwon Hahn, says the Valkyria Chronicles were a hit with World of Tanks Blitz players and is excited to extend the collaboration to World of Tanks PC and World of Tanks console.
"Players are at the heart of everything we do and when we saw the popularity of the Valkyria Chronicles on World of Tanks Blitz, it seemed only logical to extend the experience on PC, Xbox and PlayStation," said Jungwon.
To celebrate the Valkyria Chronicles collaboration, a Valkyria APAC tournament will be held in June, with registrations kicking off from June 5 – 12.
The 5 v 5 tournament will see players battle it out across two match days on June 13 and June 15. Winners of stage one, will win 100 gold for 5th – 8th place, 250 gold for 3rd and 4th place and 500 gold for 2nd place.
On the final match day, winners placed 5th – 8th will win 750 gold, 3rd and 4th will win 1000 gold, 2nd place will win 2,500 gold and the ultimate winner will win the Valkyria Tank – EdelWeiss.
For more information on the Valkyria Chronicles or to register for the Valkyria Tournament, visit: