Games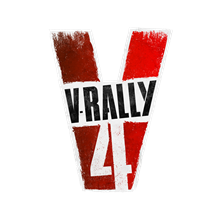 Published on September 7th, 2018 | by Admin
V-RALLY 4, THE LEGEND RETURNS — LAUNCH TRAILER
Sydney, Australia – 7th September 2018 – Bigben and Kylotonn Racing Games are proud to announce the release of V-Rally 4 with a trailer that highlights the different disciplines of the game.
Experience the speed, sensations, and spectacle of V-Rally 4 for yourself in the launch trailer here.
Each discipline offers a unique and different driving experience. V-Rally 4 also allows racing fans to put their skills to the test and to learn new driving techniques in Rally, Extreme-Khana, V-Rally Cross, Buggy, and Hillclimb.
Faithful to the previous V-Rally games, the Career mode takes you on a tour of the world with the objective of becoming the champion in each category. To do so, you'll have to win races, unlock and purchase new vehicles, improve them, and make choices about the way your career is managed. It's up to you to decide if you'll specialise in one discipline or if you'll compete in all the categories right from the start. You must also recruit teammates (agents, mechanics, engineers, etc.) who will have an impact on your results.
In total, 22 environments, each offering various tracks, are available (such as asphalt, gravel, snow, sand). Of the 6 Rally environments (Monument Valley, Sequoia Park, Safari, Japan, Siberia, Malaysia) you can create thousands of unique stages through the "specials" stage generator; by opening and closing any of the hundreds of intersections that make up the extensive road network. It's impossible to learn all the tracks by heart, so you'll have to pay close attention to your co-driver's notes.
Key Features
V-Rally Mode: V-Rally's Career mode represents the heart of the experience.
Quick race: quickly access all the game's content (vehicles and environments), for all categories. There's nothing better for training, testing vehicles, and getting used to their particularities.
Multiplayer: online with up to 8 players, or offline split-screen.
22 environments and Stage Generator: numerous pre-generated tracks and the ability to drive created special stages in Rally mode.
Vehicle customisation: in Career mode, a livery editor allows you to completely customise your vehicle and give it the colours you want!
More than 50 cars: Including the legendary historic vehicles (like the Lancia Delta S4, Porsche Carrera SC Safari, Mustang Fastback and more,) alongside modern cars (such as the Ford Focus RS RX, MINI John Cooper Works, Volkswagen Polo R WRC and more)

V-Rally 4 is now available on PlayStation®4 and Xbox One. The game will also be available on Nintendo Switch™ at a later date.
Official site: www.vrallygame.com