Games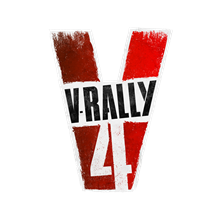 Published on June 12th, 2018 | by Admin
V-Rally 4 showcases the V-Rally Cross and Buggy modes in a spectacular trailer!
Sydney, Australia – 12th June 2018 – Bigben and Kylotonn Racing Games are presenting two of V-Rally 4's five disciplines in a spectacular trailer: V-Rally Cross and Buggy!
Check out the trailer here
V-Rally Cross races are intense battles with 7 other racers on tracks with a mix of dirt and asphalt.
Lighter and more agile, buggies offer a different driving experience on particularly hazardous and spectacular courses.
Other disciplines are also available in V-Rally 4:
Rally: From Africa to Japan, travel the world across difficult tracks in extreme conditions.
Extreme-Khana: You will have to be precise and master drifting to be the best on these obstacle courses.
Hill climb: Race to the top behind the wheel of powerful cars.
V-Rally 4 also offers a Career mode and online game modes whose details will be announced soon, as well as split-screen multiplayer.
Let adrenaline boost your reflexes, dominate the road and weather conditions, and take on the most dangerous tracks in V-Rally 4's spectacular settings.
V-Rally 4 will be available in September 2018 on PlayStation®4 and Xbox One. The game will also be available on Nintendo Switch™ at a later date.