News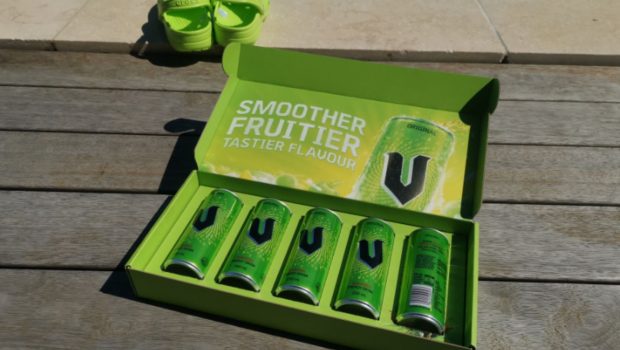 Published on September 30th, 2023 | by Andrew Paul
V GREEN GETS ITS FIRST 'TASTE LIFT' IN 26 YEARS … and the Verdict is in! V-DELICIOUS! @venergydrinkaus
For the first time in 26 years, leading drinks company Frucor Suntory has given its popular V Green energy drink a taste transformation! While the can still boasts the iconic green colouring with a slightly more modern logo… how does the new flavour taste?
The verdict is in by the staff of Impulse Gamer who were given a chance to sample the all-new V Green!
It's V-DELICIOUS!
One staff member noted that the new taste is a little less intense and more fruity, whereas another said… wait a minute, this tastes like <BEEP> and Vodka! Another staff member who received a true energy boost from his can noted a delicious power-up and while it tasted similar to the original flavour that fizzy hit was a little less subtle!
So yes, it's V-DELICIOUS!
The V Green variant proudly joins the broader V family, including V Green Sugar–free, V Blue, V Blue Sugar–free, V Tropical Tang, and V Raspberry Lemonade. All variants will all sport the new brand logo and design, while maintaining their cherished original flavour
The new V Green is available nationwide in 4x 250ml packs, including 250ml and 330ml single cans.