Games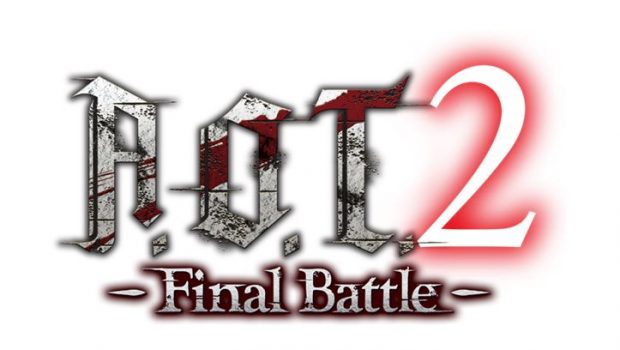 Published on June 21st, 2019 | by Admin
UTILISE POWERFUL NEW WEAPONRY IN A.O.T. 2: FINAL BATTLE
KOEI TECMO Europe released a wealth of information today on the new battle systems featured in their upcoming title, A.O.T. 2: Final Battle. The latest entry in their intense action game series, based on the worldwide anime phenomenon 'Attack on Titan', is slated for release in July 2019 for the PlayStation®4 Computer Entertainment System, Nintendo Switch™, the Xbox One family of devices including the Xbox One X, and digitally on Windows PC via Steam®.
In A.O.T. 2: Final Battle, the colossal size of enemies dictates more powerful equipment if the Scouts intend to survive. To up the ante, alongside the traditional Slashing Gear, Scouts can now equip the even more deadly Shooting Gear. Replacing blades for guns allows for long-range attacks along with a variety of different ammo types that offer different types of damage, including: Regular Shot, Scatter Shot, Explosive Shot, Attrition Shot, Numbing Shot and Incendiary Shot Ammo. Re-loading ammo is as easy as replacing gas and blades – though in Final Battle if players release the reload button as the dial hits the 'yellow' area, they will achieve a perfect reload and the resource in use will not deplete for a short time. Players can quickly change between the Shooting and Slashing Gear load-outs at supply bases in the field as adapting to the battle situation is key to defeat the Titans.
The impressive Showdown Equipment is also on-hand to provide Scouts a massive increase of power in battle. Two options are available to them, the revolutionary 'Thunder Spear' quickly deals explosive damage to wipe out Titans, and the 'Gatling Guns' unload high levels of magazines which rip through any Titan part in sight. Once this equipment is obtained in battle, and the Showdown Equipment gauge filled, they are able to unleash high damage attacks for a limited period.
Those who purchase A.O.T. 2: Final Battle, on PlayStation 4, Nintendo Switch, Xbox One, and PC (via STEAM) during the first month of launch will receive the "Queen Historia" costume for Christa, "Young Male Coat" for Kenny, "Plain Clothes (Underground City)" for Levi, and "One-piece Dress" costume for Mikasa. PlayStation 4 players will also receive early access to playable characters Kenny and Zeke when purchasing within the first month.