Blu-ray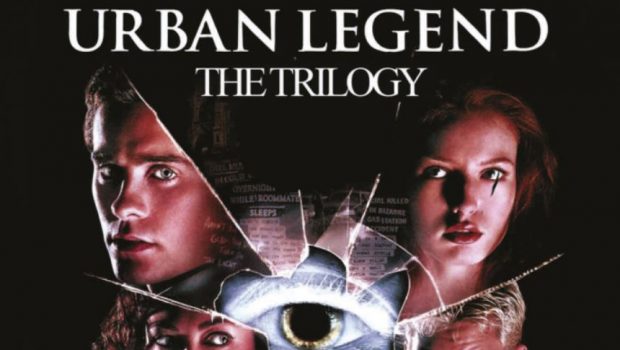 Published on September 18th, 2017 | by Admin
Urban Legend Trilogy on Blu-ray for the first time
Monday, September 18, 2017 – Via Vision Entertainment is thrilled to announce the release of the Urban Legend Trilogy. The October 4 release date marks the first time all three titles, Urban Legend (1998), Urban Legends: Final Cut (2000), Urban Legends 3: Bloody Mary (2005), have been assembled as a collection on Blu-ray anywhere in the WORLD.
Somebody at Pendleton College is fast turning many of the modern myths of night stalkers, axe murderers and lurking boogiemen into a blood soaked reality. Jamie Blanks' smash hit, along with Scream and I Know What You Did Last Summer, helped refashion the slasher genre for a new generation in the 1990s.  Set at a film school, its postmodern sequel hinges on a student filmmaker investigating urban legends as part of her thesis film. Soon a series of fatal accidents sweep through her crew. Can she uncover the killer before she ends up on the cutting room floor? Urban Legends 3: Bloody Mary sees the trilogy come full circle when a trio of high school friends chant an incantation unleashing an evil spirit from the past with deadly consequences, revisiting a fable, to chilling effect, introduced in the first film.
These contemporary macabre myths that have no traceable source come to terrifying life in this hip, wry and fast paced horror film trilogy. Unveiling a new generation of young stars including Jared Leto, Kate Mara, Tara Reid and Eva Mendes, the Urban Legend Trilogy is loaded with bonus features including audio commentaries, deleted scenes and featurettes. It's a feast for horror fans.