Hardware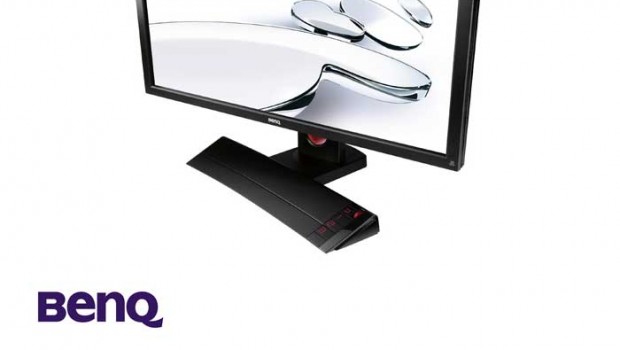 Published on November 12th, 2013 | by admin
Upgrade to BenQ, your eyes will thank you
Sydney Australia, November 2013:       Global manufacturer of digital panels, BenQ, is providing a real point of difference to health conscience consumers by adopting an eye-care philosophy and incorporating new technology into their range of computer monitors, making them a better choice for eye health.
It turns out staring at a computer screen for hours a day takes a toll on our vision and general health.  Eye strain is very common, while headache, migraine and temporary vision impairment (difficulty focussing, seeing spots) can be the result of prolonged computer use.
Computer Vision Syndrome – or CVS – is a very real condition, impacting countless Australians who have little choice but to subject their eyes to the on-going glare of a computer screen as part of the modern work day.
BenQ are leading the charge to downgrade the impact technology is having on our eyes.  They have eliminated flicker from their monitors and have included different modes which cut glare and significantly reduce blue LED light emissions which have shown to be detrimental to the eye.
"It's our eye-care commitment," said Managing Director for BenQ Australia, Martin Moelle.  "It's a matter of 'eyegonomics' if you like, making our range superior in terms of eye comfort and general optical health," he said.
According to Dr Jim Kokkinakis, Optometrist from The Eye Practice, Sydney, the computer age – that is the widespread use of smartphones, tablets, laptops and PCs – is effecting our health and having a major impact on corporate productivity.
"It's a combination of making the eye muscles work overtime due to factors including the brightness of the screen, distance from the screen, flicker and the blue LED light which the screen emits – all these factors place unreasonable demands on our eyes when we use a computer for long periods of time.  Tired eyes are not productive eyes, and they are also prone to making mistakes," he said.
Dr Kokkinakis specialises in CVS– a condition which culminates in a number of unpleasant symptoms including vision problems, headache and migraine.  But Dr Kokkinakis says more importantly, digital technology is directly related to the rising incidence of Myopia (short sightedness), which has doubled in one generation.
"Twice as many kids are today being prescribed glasses at an early age due to computer use," he says.
The latest additions to BenQ's eye care range include the GL2460HM (RRP: $185.00) which is designed specifically for office and home use, and the RL2455HM (RRP:$199.00) and XL2420TE (RRP: $499.00), both gaming models, which is relevant as gamers are known to spend more time than most of us in front of a computer screen.
For further information on BenQ's eye care commitment and models incorporated into their eye care range, visit http://www.benq.com.au/microsite/flickerfreemonitor/au/index.html