Hardware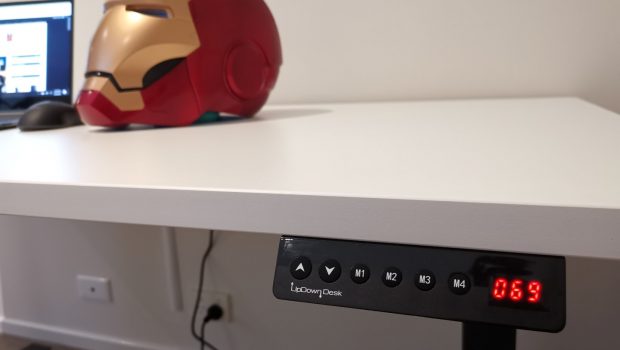 Published on July 31st, 2022 | by Andrew Bistak
UpDown PRO Series Electric Standing Desk Review (2022)
Summary: The UpDown PRO Series Electric Standing Desk is a must have desk for those spending long periods of time at their desks and for those that want to customise the way they work!
WFH (Working from Home) was a made a thing courtesy of the pandemic and while electric standing desks have been around for some time now, these desks not only promote healthier working but allow more control over your work space.
Today we're checking out an electric desk Australia's very own UpDown Desk who offer their customers a plethora of different electric desk configurations, including aesthetics that is backed by a 10-year frame warranty 100 day risk-free trial. Apart from electric desks, UpDown Desk offer manual desks, the ability to place your own desktop on one of their frames, cabling solutions and even electric corner desks plus ergonomic office chairs.
Our review model was their pro series electric standing desk that boasted a white melamine desktop, a black frame plus a white cabling tray. It should also be noted that the desktops come in a huge range of colour such as bamboo, Jarrah and Rubberwood with sizes that include 120, 150, 180cm x 75cm.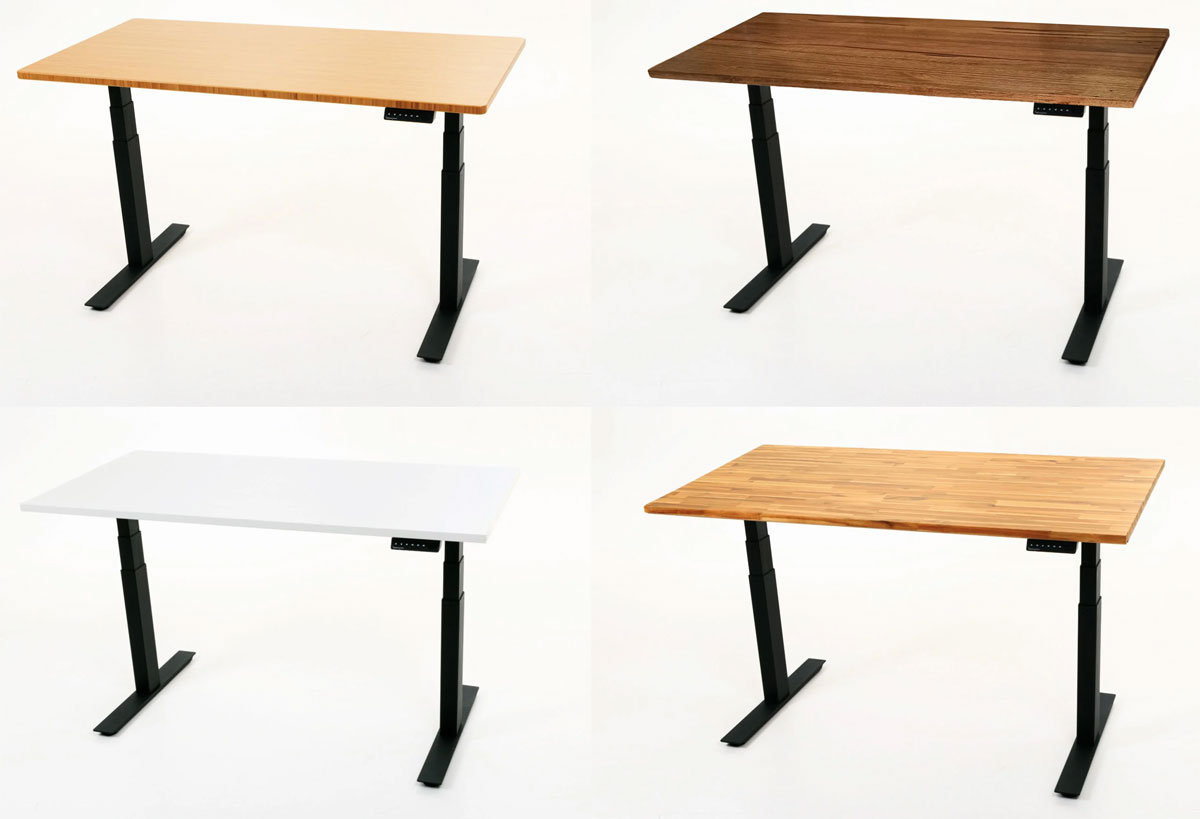 Key features:
Unrivalled frame stability.
4 memory buttons for height control.
Powerful dual motor lifting mechanism, 150kg lifting capacity.
Desktops available in beech or white, to suit all office spaces.
Frame available in 2 colours – black or white.
10 year frame warranty for peace of mind.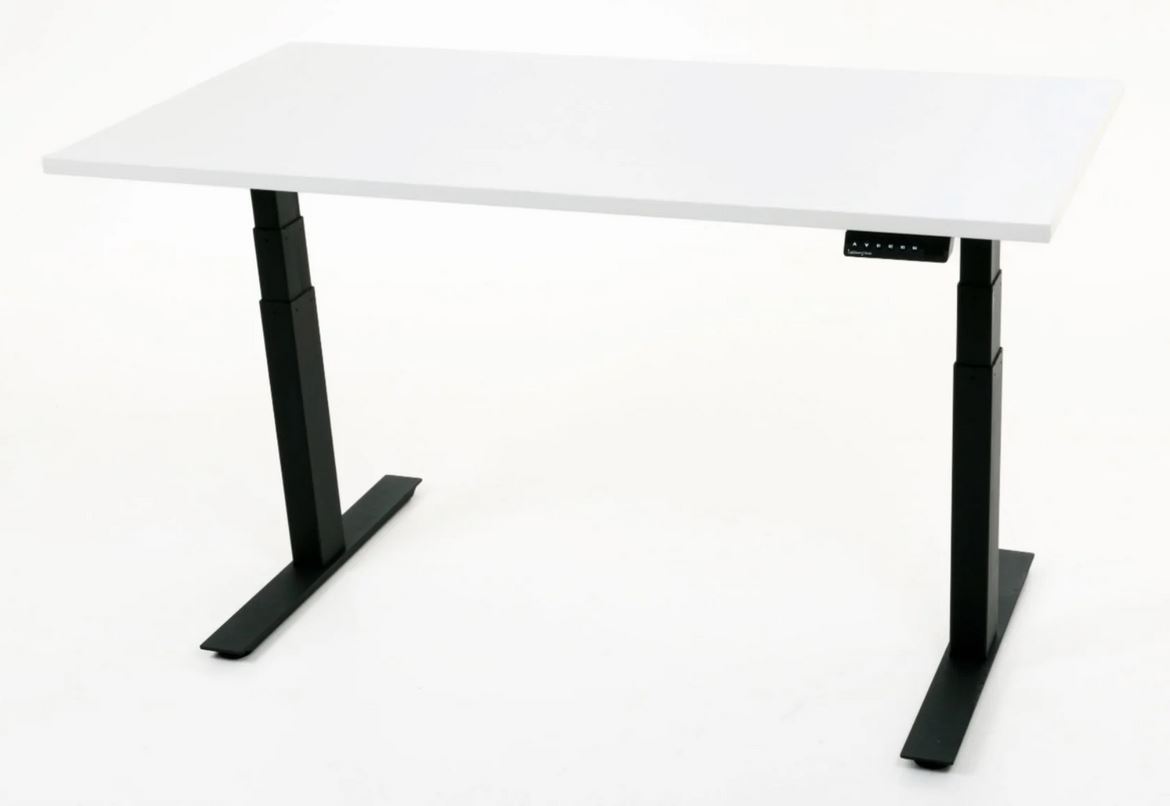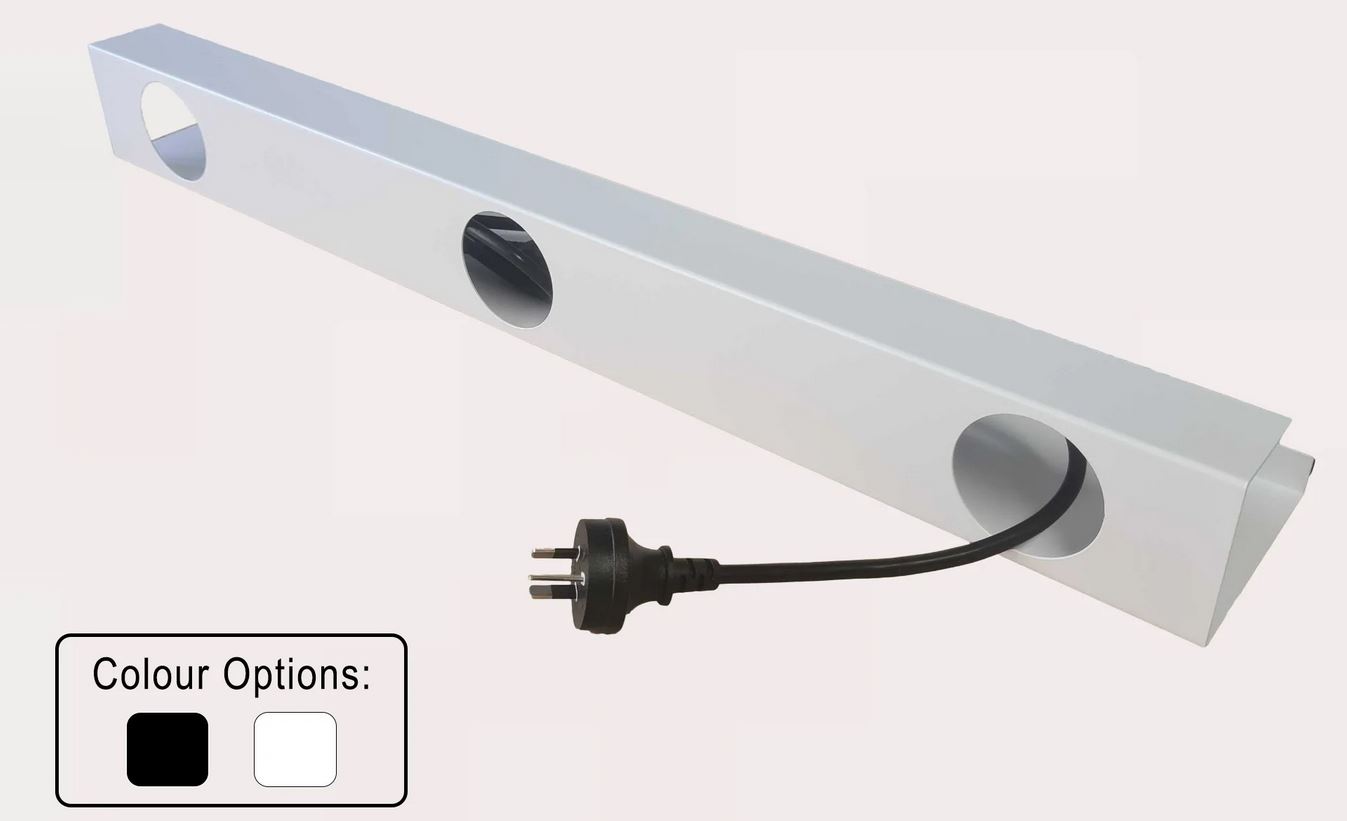 The retail cost of the desk $979AUD (currently on sale for $929) and $49 for the cable tray that is also on sale for $44.
7 Benefits to a Standing Desk
Standing Lowers Your Risk of Weight Gain and Obesity
Using a Standing Desk May Lower Blood Sugar Levels
Standing May Lower Your Risk of Heart Disease
Standing Desks Appear to Reduce Back Pain
Standing Desks Help Improve Mood and Energy Levels
Standing Desks May Even Boost Productivity
Standing More May Help You Live Longer
Well packed from Updown Desk, the first thing that I noticed about the product was the overall build quality which didn't feel cheap or mass produced but rather, something that shone with quality. As a result, this made setup a breeze and Updown Desk provide a great resource at https://updowndesk.com.au/pages/setup which includes downloadable manuals and more importantly tutorial videos on how to put the electric desk together.
.
Further, Updown Desk provide everything you need to put the product together that includes the Allen Key and the only additional items you need is a measuring tape plus a Philips Head Screw Driver. An electric drill may also help some users, however we had no issues due to the easy of the setup process.
Once unpacked, the UpDown Desk PRO Series Electric Standing Desk came with the following items;
2 x Legs
2 x Feet
2 x Wings
2 x Adjustable tubes
1 x Control box
2 x Motor cables
1 x Power cable
1 x Allen key
1 x Bag of bolts/screws
1 x Control panel
Another highlight of the setup process is that the company keep screw sizes to a minimum, four to be precise. The Larger M8 x 20mm screws are used to attach the legs, the M6 x 10mm to attach the control box to the adjustable tubes, the M8 x 10mm to attach the legs to the wings and adjustable tubes with the self-tapping screws (16mm) to attach the control box and optional tray to underneath the desktop.
Unboxing Gallery & Setup
While all these bits and pieces may look intimidating, UpDown Desk ensure this is not the case courtesy of their comprehensive manual and for us, their YouTube installation videos!
Positioning the tubes requires a measuring tape as they need to be 130cm in length for the 150cm desk.
As Mjolner is Thor, the God of Thuder's choice of weapon, the God of Hardware is the mighty Allen Key which makes assemble a flawless experience.
Adjustable feet.
Positioning the base to the desktop was probably the hardest element of the desk as you needed to measure out the spacing in the four corners to make sure it is equal. However with a bit of patience and measure twice, cut once… er… measure twice, screw once, I had it positioned with no issues whatsoever. If I could make one suggestion, it would be for UpDown Desk to mark the underneath of the desk to help with positioning.
The control box can be positioned anywhere you want via the self-tapping screws and for us, it was on the right side of the desk… just remember that the desks needs to be flipped once this is installed.
Cabling, another easy process and again, no issues in connection as UpDown Desk ensure everything just plugs into one port and it's clearly labelled. There's also cable ties with tape to help keep your cabling neat.
Once the control box is installed, you simply flip over the table. A second person is probably a must due to the weight of the complete electric standing desk.
Final Setup Gallery
The desk height goes from 64cm, all the way up to 127cm and it's motor has the ability to lift up 150 kilograms. Super easy to navigate, arrows for up, down, four memory positions (hold for four seconds to set) plus a display screen for the height plus error codes. And don't fret if you think the desk will squash something that shouldn't be there as it has a built-in anti-collision feature. This feature instantly stops the desk from moving either up or down and can be adjusted if the sensitivity is too much or not enough. Further, the control panel powers off after 30 seconds.
Furthermore, the UpDown PRO Series Electric Standing Desk easily allows you to store four different heights.
The power cable is the perfect size as you can from the above image.
Versatility is what this desk is and the UpDown Desk PRO Series Electric Standing Desk can be used for anything and everything, whether that's work, building your own gaming rig, GAMING itself, using it as a table to build your latest LEGO creations, architecture, Cricut Design, sewing drawing… the list is endless but most importantly, it's a healthy alternative to those using traditional desks. Being able to stand (and stretch) throughout the day is indeed a godsend and I did feel less tensed at the end of the day. Lastly, there is a message from Matthew Prince CEO who mentions there is support available for those trying to build the desk and tips that include How Long Should I Stand At My Standing Desk?, The Benefits of Standing Desks, Standing Desk Height and Standing Desk Stance Posture.
Final Thoughts?
The UpDown PRO Series Electric Standing Desk is a very affordable priced electric desk that really allows you to change the way you work and more importantly, be more active throughout the day. With a high quality build and easy setup, this desk ticks all the tight boxes for those looking to purchase a standing desk.
So what are you waiting for? Make the stand now!
For more information, please visit https://updowndesk.com.au