Books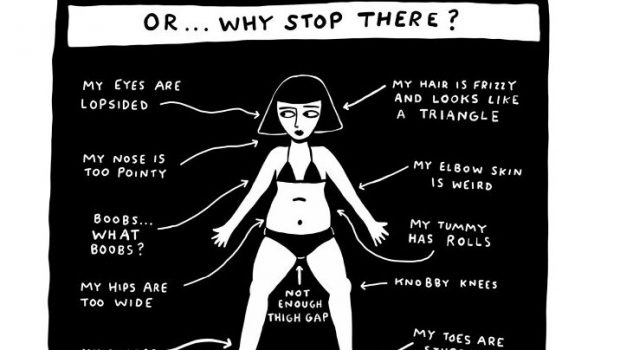 Published on September 16th, 2022 | by Tim Chuma
Unretouchable (2022) Review
Summary: A light-hearted introduction to a more serious topic of how images are used and abused in the modern world via social media marketing and the media.
During a summer internship at a fashion magazine before she starts her art college studies, young Olive learns about photo manipulation and finds the "violent verbs" (cut, crop, slice, lasso) relating to changing the models' images a bit of a head-trip, especially when she has talked to one of the models and is given homework to try it herself. Although she enjoys the work, it leads to much soul-searching and a vow to distance herself from social media even if she is not going to totally quit it. You can use it and still be aware of how the image can be manipulated and not really represent reality.
Originally from a zine the author published in 2016 (I would love to see that), this is the expanded version of the idea that manages to pack a lot into the short 152 pages. It does not go super heavy, but is serious enough that it could open discussion into the areas that it covers. This is an excellent way of introducing young people who are obsessed with social media and the ubiquitous TikTok and even other platforms that have not started yet the concepts behind these services and how they are not what they seem.
I did enjoy the part about the virtual models as half the people that follow me seem to be bots these days or else they have cloned an account and trying to carry out a crypto currency scam. I know people are real when they block me for no reason.
The illustration in the book is great and very clear with sharp lines. The characters are easy to recognise and it proves you don't really need to show a lot for something to have impact.
As is the case with the book, the artist is also on Instagram and I decided to follow them after reading this book. They seem to have had quite a journey and I will enjoy going back through their posts to see if I can find the earlier ones.
Well worth your time even if you would not normally buy something based on a true story or written by such a young artist.
Book details:
Artist/Writer: Sofia Szamosi
Format: Paperback
Language: English
Number Of Pages: 152
Imprint: Graphic Universe
Published: 13th September 2022