Games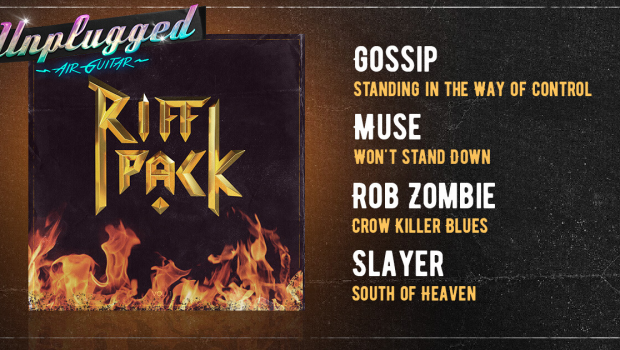 Published on April 8th, 2022 | by Andrew Bistak
Unplugged 'Riff Pack' launching on next week
Vertigo Games, the VR specialist publishing and development arm of the global Koch Media Group, and Anotherway, VR development studio with roots at Microsoft Hololens and Activision, are launching the first 'Riff Pack' for their cheered-on VR music game Unplugged on April 14 (April 15 AEST). The downloadable bundle consists of tracks from Gossip, Muse, Rob Zombie and Slayer, and is coming to botch Meta Quest and PC VR* (*Valve Index Controller compatible headsets only). The Riff Pack is the first realisation of Vertigo Games and Anotherway's plan to expand the musical library of Unplugged.
Through the use of hand-tracking technology, Unplugged offers immersive air guitar play to the tunes of world famous rock-songs. With real-life guitar -and amplifier brands, an experienced all-star rock team behind the game and a solid setlist of over 20 songs, Unplugged brings an authentic and exhilarating sense of rock-star realness. The game was awarded 'Game of the Year 2021', 'Best Quest Hand-tracking Game' and 'Most innovative Design' by Upload VR. Expanding its musical library with the Riff Pack was a logical next step in continuing the Unplugged tour.
About the Unplugged – Riff Pack
Shred your way through the heavy classic riffs in Unplugged's new Riff Pack. Feel the rock 'n roll as you dive into the loud and energetic music of some of the biggest rock legends. Rise to the top of the leaderboards and become the ultimate air guitarist. Time to rock on!
The Riff Pack includes the tracks:
Gossip – Standing in the Way of Control
Muse – Won't Stand Down
Rob Zombie – Crow Killer Blues
Slayer – South of Heaven
Published by Vertigo Games and developed by Anotherway, Unplugged is available on Meta Quest and PC VR* for an RRP of $35.95 (*Valve Index Controller compatible headsets only). The Riff Pack is coming on April 14 (April 15 AEST) to both. For more news about Unplugged, go to their  Facebook, Twitter and Instagram and sign up for the newsletter at unplugged-vr.com.