Games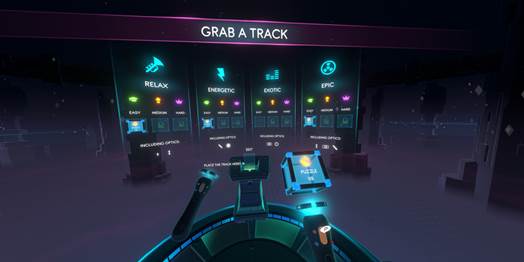 Published on July 12th, 2018 | by Admin
Unleash your inner DJ in PlayStation VR exclusive Track Lab, coming 22nd August
Sony Interactive Entertainment Australia is excited to announce that the innovative music creation game Track Lab is coming exclusively to PlayStation VR, available from 22nd August, 2018.
Discover a new world of sound and unleash your creativity in Virtual Reality with this fully immersive experience. The exclusive allows players to create their own unique tracks and bring them to life through the power of PlayStation VR.
Track Lab takes a unique approach to creating music by making it fun and easy for anyone to create original tracks. The game takes music creation beyond simply remixing or just pretending to be a DJ, by taking inspiration from high-end professional tools and making them fun and accessible to all.
Game developer Little Chicken Game Company has taken to the PlayStation Blog to say, "As human beings we all share a unique talent: the power to recognise good music and enjoy a good beat. Doesn't this mean everyone should be able to make good music, since we enjoy and recognise it so well? This is the central idea behind Track Lab, a new and innovative music creation game coming 22nd August to PlayStation VR."
Track Lab is available for pre-order on PlayStation Store today and will be ready to play on August 22.
For the latest PlayStation news, follow PlayStation Australia on Facebook, Twitter, YouTube and Instagram.