Games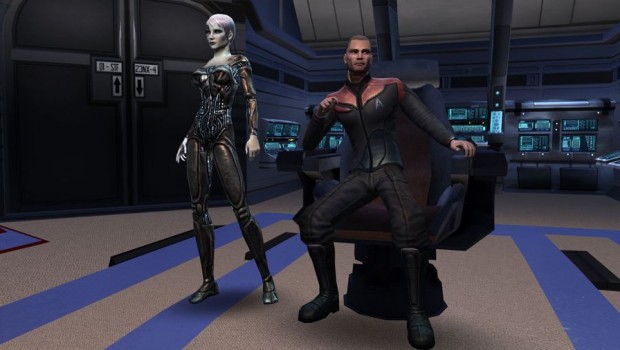 Published on August 26th, 2014 | by admin
An Unknown Terror Awaits in the Star Trek Online: Delta Rising Official Announce Trailer
A new conflict has emerged in the Delta Quadrant, calling for the intervention of the united factions in Star Trek Online. The announcement trailer for Star Trek Online: Delta Rising reveals the first glimpse of the trials and tribulations that lay ahead of them. Can they rise together to save the Delta Quadrant?
Set 32 years after the events of Star Trek: Voyager, Star Trek Online: Delta Rising will bring players into the Delta Quadrant – a mysterious region of space recently made easily accessible through an ancient Iconian gateway. As players explore uncharted worlds and interact with alien species, they will partner with well-known crew members of U.S.S. Voyager to investigate an unknown enemy presence.
Star Trek Online is a free-to-play massively multiplayer online game where players can pioneer their own destiny as Captain of a Federation starship, or become a Klingon Warrior and champion the Empire to the far reaches of the galaxy. In Star Trek Online, players have the opportunity to visit iconic locations from the popular Star Trek fiction, reach out to unexplored star systems and make contact with new alien species. Its last expansion, Star Trek Online: Legacy of Romulus, added the option for players to rebuild the Romulan legacy as a member of a Romulan Republic Warbird.
To download and play Star Trek Onlinetoday for free, please visit the official website at: www.startrekonline.com