Blu-ray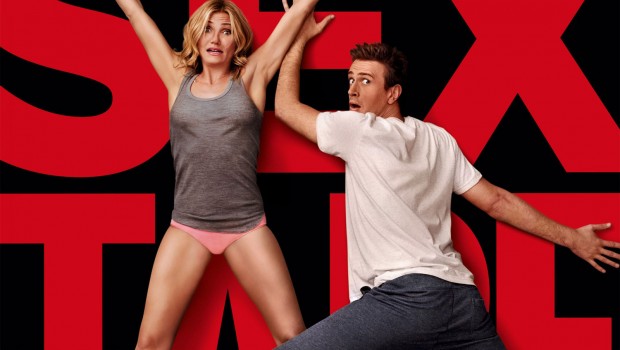 Published on October 21st, 2014 | by admin
Universal Sony Pictures Home Entertainment is releasing Sex Tape on DVD, Blu-ray and UltraViolet
Universal Sony Pictures Home Entertainment is releasing Sex Tape, the movie about a movie they didn't want you to see on Blu-ray™, DVD & Digital with UltraViolet™ from November 27, 2014.
Hollywood Superstars Cameron Diaz (The Other Woman, Bad Teacher) and Jason Segel (How I Met Your Mother, Bad Teacher) reunite as a married couple in the hilarious, new comedy Sex Tape. When a fun idea to bring the spark back to their relationship backfires, Jay (Segel) and Annie (Diaz) find themselves on a wild night of adventure to not only reclaim their video but their dignity, their sanity and most importantly, their marriage. Directed by Golden Globe® nominee Jake Kasdan (Bad Teacher, Walk Hard: The Dewey Cox Story), Sex Tape is available on Blu-ray™, DVD & Digital with UltraViolet™ from November 27, 2014.
When Jay and Annie first got together their romantic connection was intense, but ten years and two kids later the passion has cooled. To reignite the desire they once had for each other, the suburban spouses decide to make a video of themselves recreating every position featured in The Joy of Sex, in one three-hour marathon session. What seemed like a great idea soon turns south as their DIY sex tape suddenly finds itself in the hands of family, friends, colleagues and even the postman.