Films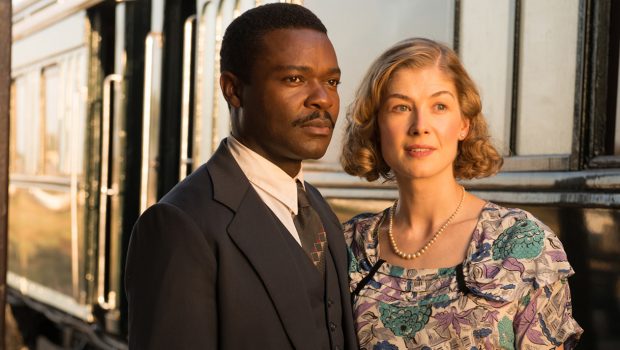 Published on January 2nd, 2017 | by Debbie Zhou
A United Kingdom – Film Review
Reviewed by Debbie Zhou on the 2nd of January 2017
Transmission Films presents a film by Amma Asante
Producers: Brunson Green, Charlie Mason, Rick McCallum, Cameron McCracken, Justin Moore-Lewy, David Oyelowo
Starring: David Oyelowo, Rosamund Pike, Terry Pheto, Jack Davenport and Tom Felton
Written by Guy Hibbert
Music by Patrick Doyle
Cinematography Sam McCurdy
Edited by Jonathan Amos
Rating: PG
Running Time: 111 minutes
Release Date: the 26th of December 2016
Occasionally British films are not afraid to offer a glimpse of optimism, which may be dismissed as clichéd. A United Kingdom is a prime example of this. Like 2015's Brooklyn, the film locates a hopefulness in the very context hampering it, centring its story within the midst of interracial and political tensions.
Directed by Amma Asante (Belle), A United Kingdom tells the real-life story of African Prince Seretse Khama (David Oyelowo) and English office clerk Ruth Williams (Rosamund Pike), who fell in love despite barriers barring interracial relationships in the years following the Second World War. The opening sequence sees Seretse introduced as a competent fighter in a boxing match; he is a law student, charming and intelligent, and surrounded by a group of friends. Ruth and her sister arrive at a Missionary Society dance, and when Ruth and Sertese dance together, sparks fly.
The believability of their love is integral in urging the future conflicts between the couple, and Asante's attentive and sincere direction is an easy credit to this. She never rushes the romance between the lovers, but instead allocates a solid quarter of the film to indulge in the couple's infatuation with each other, which ultimately leads to Seretse's marriage proposal.
Not only does Seretse and Ruth's matrimony face objection from Ruth's family, but with the reveal of Seretse's identity as the successor to the Botswana throne in Africa, the angry disapproval of his family and the Bamangwato chiefs raises questions about the acceptance of their marriage and Seretse's own prospects as a leader. On a larger scale, Botswana's position as the British protectorate of Bechuanaland is further opposed by the British government, which views their marriage as a threat to their link with the South African government—thus Seretse is exiled in London and the couple separated in the hope of Seretse relinquishing the throne.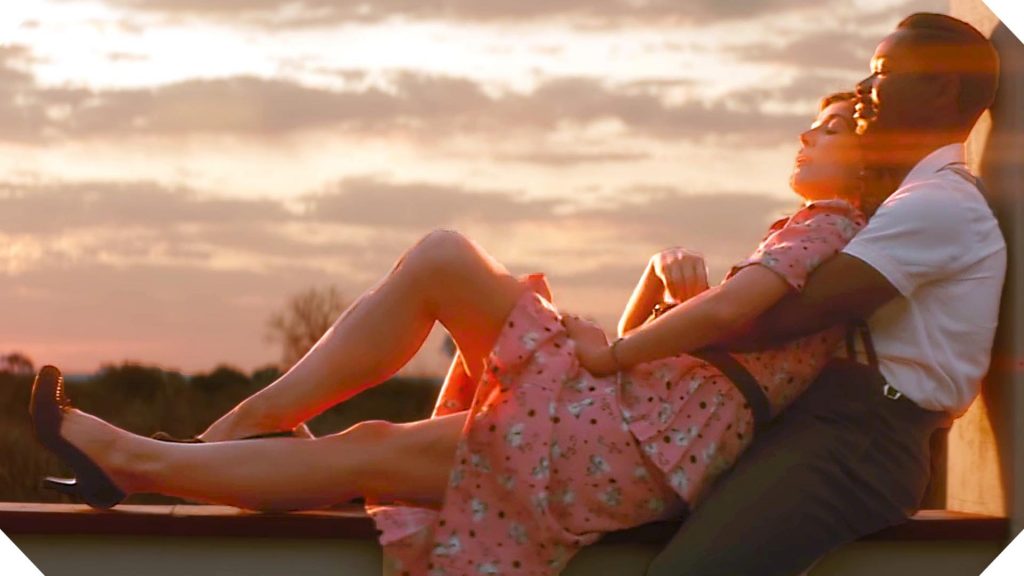 Both personal and political restlessness increase the stakes of Seretse and Ruth's love against a backdrop working against it. While Guy Hippert's script opts for a predictable trajectory (shown through the British antagonists, Alistair Canning and Rufus Lancaster, which strike more as caricatures than characters), Asante's ability to lift the screenplay and give it an affecting touch is a testament to her unfeigned desire to showcase the authenticity of the love between Seretse and Ruth, which becomes simply infectious.
Asante's deep understanding of the intercultural differences and the uncertainty that permeated the context is apparent in the clear juxtaposition between the distinctly arresting shots of the African landscape against a grittier England. The segregation of race is still ironically present in Botswana; whites are privileged and the Bamangwato people are limited in their freedoms in their own country. The strain in nation ties is reflected in the voices of the people in their antagonism to Sertese's marriage to Ruth, but an impassioned speech by Sertese, who declares his equal love for both country and wife, is an igniting point for the film. Oyelowo is magnificent here, especially in his vocal performance, which reminds us of his speeches as Martin Luther King Jr. in Selma, but now with a romantic spark that drives his vigour. His chemistry with Pike is magnetic, and Pike's beguiling performance as Ruth is especially stirring when she struggles for acceptance in Botswana following Sertese's exile.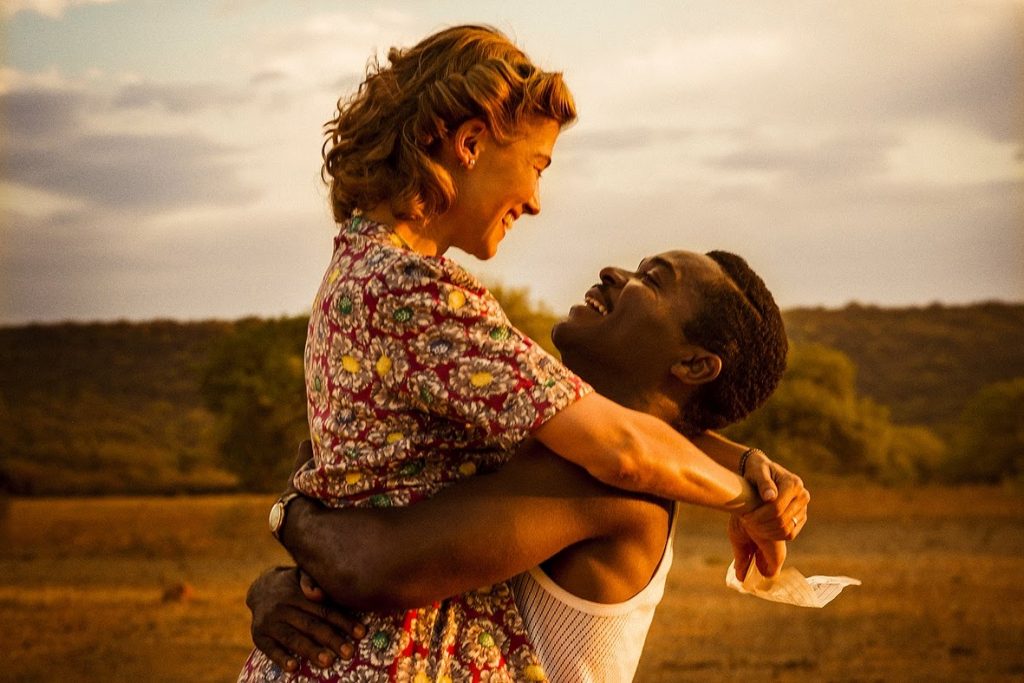 At the heart of it all, A United Kingdom is a breath of fresh air from the cynicism that permeates through higher-brow romantic dramas. It is an open and ingenuous look at the strength of love and how it can connect people of different racial and cultural backgrounds.
Summary: A breath of fresh air from the cynicism that permeates through higher-brow romantic dramas.