Collectibles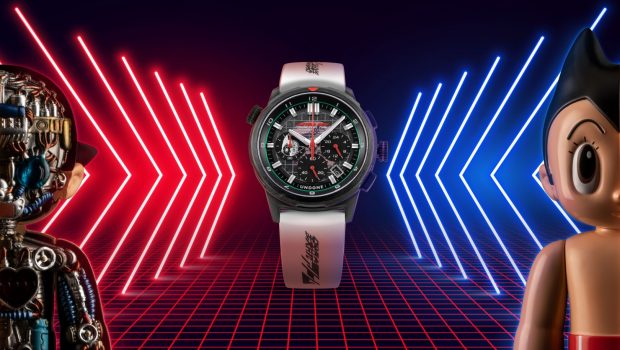 Published on August 21st, 2021 | by Andrew Bistak
UNDONE x ASTRO BOY … The Watch!
This August, UNDONE has joined forces with Astro Boy to bring you the ultimate collectable on your wrist. The first 300 pieces will come uniquely serialised and with an unrivalled box set including an Astro Boy Aryclic Art Piece, Limited Edition White Astro Boy Strap, and a Premium Boxset Packaging.
The UNDONE x Astro Boy will be launched with a transparent dial showcasing the "inner workings of Astro Boy". Take a closer look at this timepiece and you will see an inner-rotating bezel allowing to track a second timezone and a sterile carbon fibre bezel reflecting the composite materials Astro Boy is made of.
FEATURES
TRANSPARENT DIAL
Showcasing the mechanics of themovement, a window into the innerrobotics of Astro Boy
The grid work resembling the blue printused to create him
INNER ROTATING BEZEL
A first for UNDONE, the inner rotatingbezel allows tracking of a second timezone using the crown at 10 o'clock
Illustrating Astro Boy's super power ofmultilingualism
CARBON FIBRE BEZEL
Strong and light-weight, the dark woventextured material reflects the advancedcomposite material Astro Boy is made of
BI-CHROMATIC COLORWAY
The red and green color scheme simulates the colors worn by Astro Boy
Featuring two tone lime, the green lumeindicating Astro Boy's features and theblue lume hints at time-telling features
GALLERY