Hardware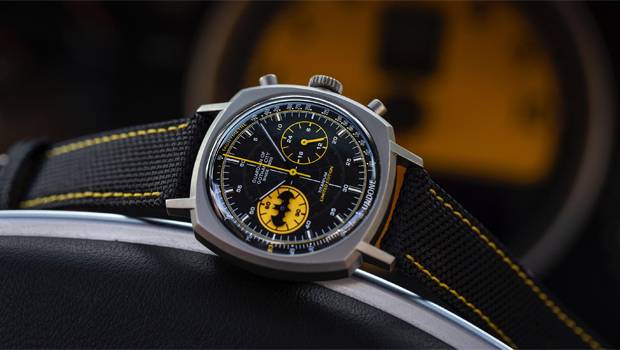 Published on March 11th, 2020 | by James Wright
UNDONE CAPED CRUSADER WATCH REVIEW (2020)
Summary: UNDONE CAPED CRUSADER WATCH is a true timepiece that celebrates the 80th anniversary of Batman to perfection
Did you know that last year (2019) was Batman's 80th anniversary and this year his arch-nemesis The Joker joins the Dark Knight's milestone anniversary! That's right, the protector of Gotham City turned 80 last year and what better way to celebrate then with these high-end time pieces from UNDONE which are a true celebration of this iconic character.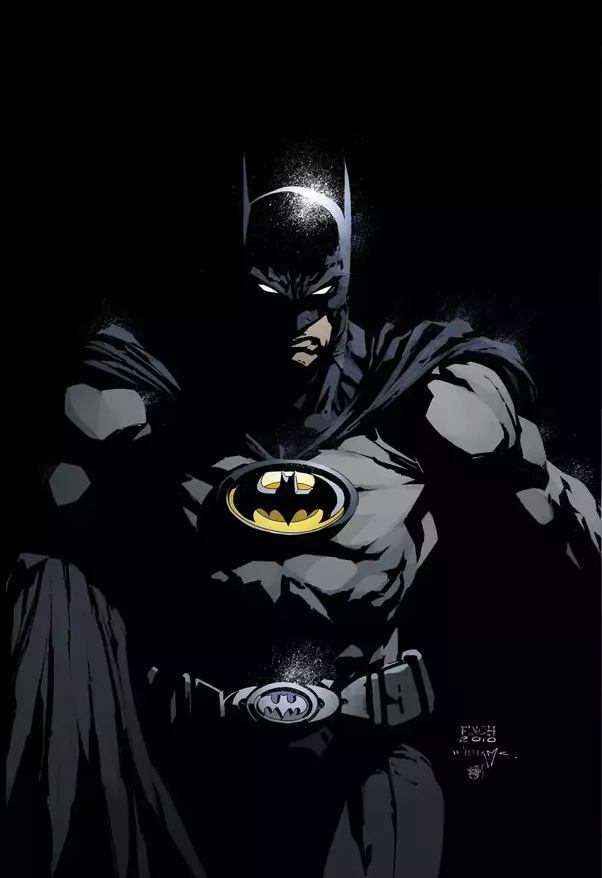 Furthermore, each watch sold by UNDONE in the Batman range donates 2% of every sale to support the work of the Hope for Henry Foundation which help seriously ill children and their families. Very heroic indeed! Now check out the amazing Batman watch from UNDONE Below!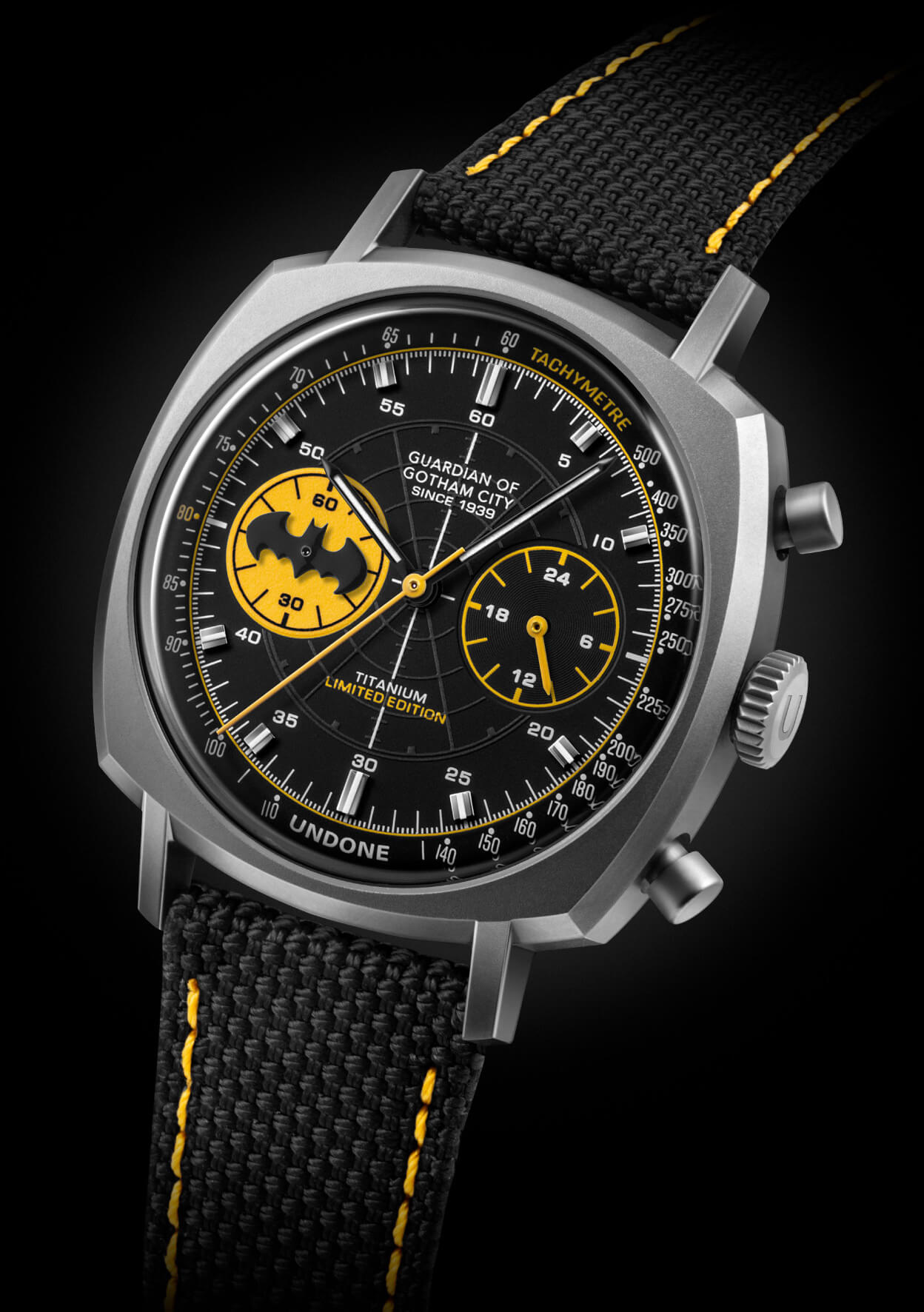 So before we jump into our review, UNDONE has launched a handful of Batman watches that celebrate the evolution of this character and his supporting cast from 1939 (Detective Comics #27), all the way to today with an amalgam of Batman. The other non-Batman watches are Harley Quinn (Mad Love) and The Joker (The Last Laugh).
The watches produced by UNDONE are also limited editions that will definitely become a family heirloom to true Batman fans with the main watches being the Caped Crusader (reviewed) and the Dark Knight. Needless to say that whichever watch you choose, you will definitely channel the heroic nature of Batman!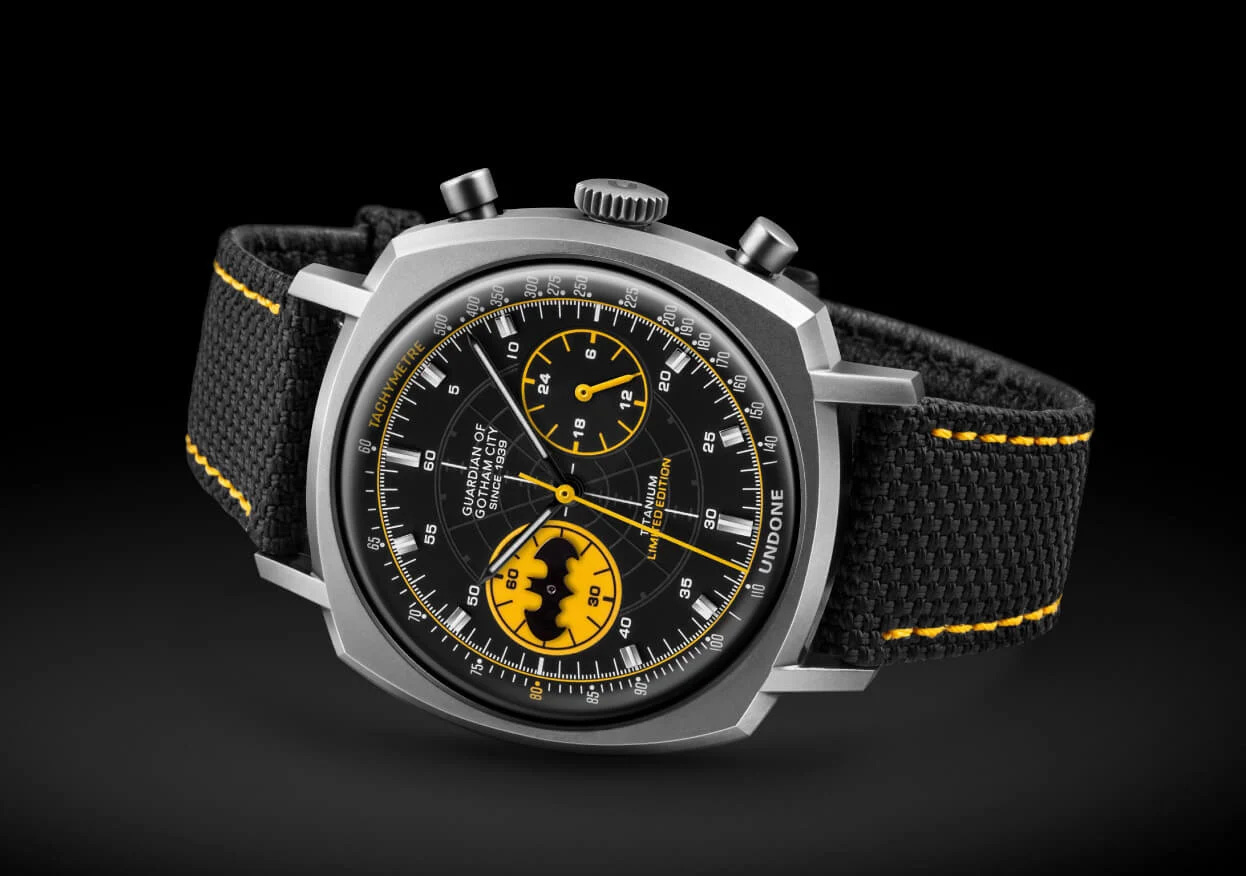 The Caped Crusader watch also boasts a titanium build that has been sandblasted for a sleek and modern finish with a hardened domed K1 crystal to protect the watch mechanics and makes it very easy to read. It is water resistant up to 50 metres and uses Seiko Instruments Inc. VK64 Mechanical Quartz Hybrid Flyback Chronograph to keep the time and the date to perfect accuracy. Oh.. the watch even glows in the dark that would make even Bruce Wayne be envious of this modern timepiece.

So before we jump into our review of this stylish high-end and very cool time piece, lets check out our unboxing photos;
As you can see, the Batman inspired Caped Crusader watch from UNDONE really embraces the the themes of the Dark Knight well. Furthermore, all the watches in this series are beautifully crafted that have been designed to last and UNDONE give their watches an additional layer of protection due to their design process which really allows you to wear these watches for any occasion.
Setting the time is very easy thanks to the well-written instructional manual. Our watch was up and running in no time with the correct time and date. I also like how comfortable and lightweight the watch is to wear and more importantly, it feels very well designed.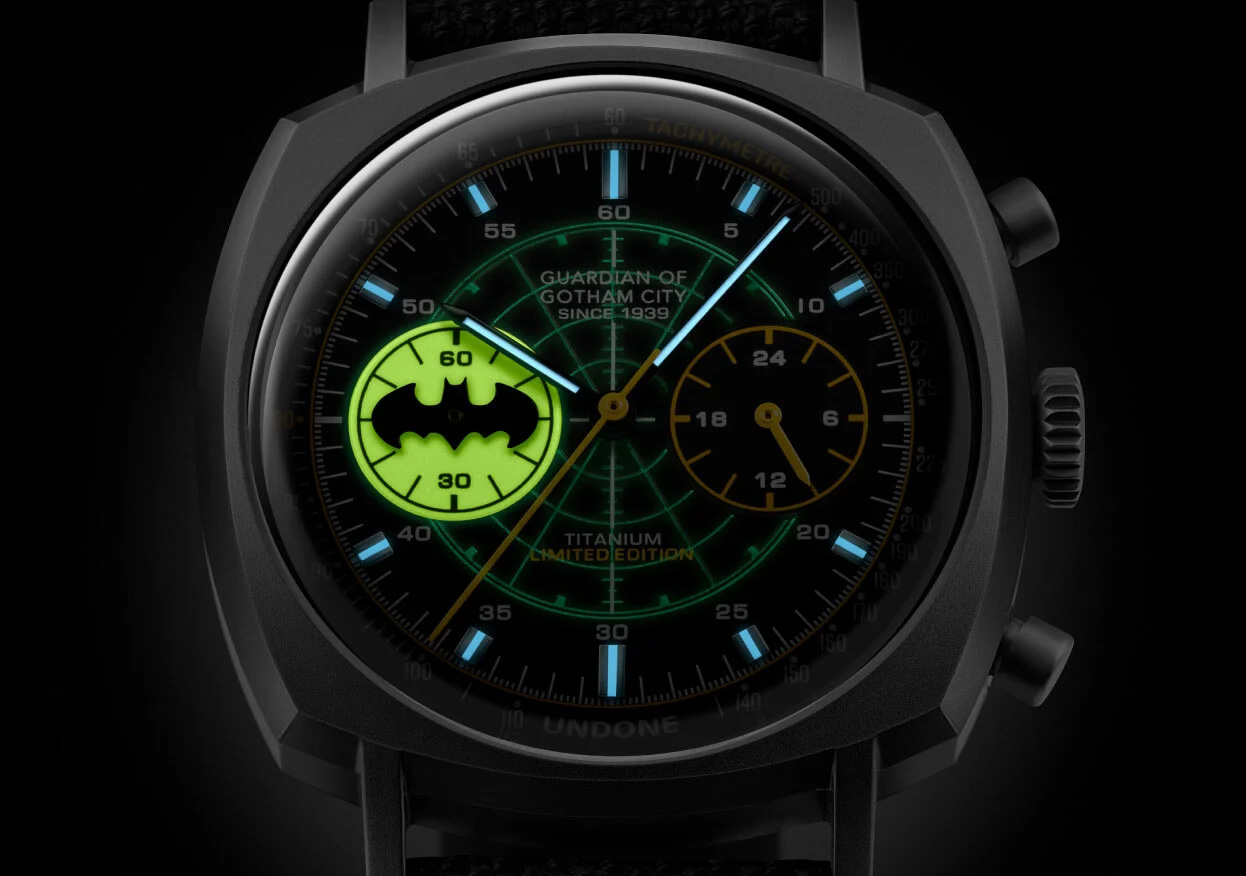 Reading the time and date on this watch is very easy and unlike smartwatches, this watch can be seen easy in all types of lighting. However hiding under that high quality glass is the universe of Batman. On the Caped Crusader watch, the bold, slightly 3D logo of Batman is prominently displayed on the left and at the top, there's a clever summary of this hero of Gotham that states "Guardian of Gotham City since 1939".
Besides the well made body and controls is that if you turn the watch over, you can actually see some of the mechanics that powers this watch, including the 80th anniversary imprint on the back which celebrates this character's amazing milestone. Lastly, it has a comfortable and breathable band that will definitely make this product your go to watch!
Final Thoughts?
Whether you're channelling your inner Batman (or Bruce Wayne), his crafty Rogue's Gallery, the Batman inspired watches from UNDONE are a must have for any fan of this character.
Premium watches just got Batman'ed!
https://www.undone.com/en/batman
To win this watch or an exclusive Harley Quinn or Joker watch from UNDONE, click HERE!