Books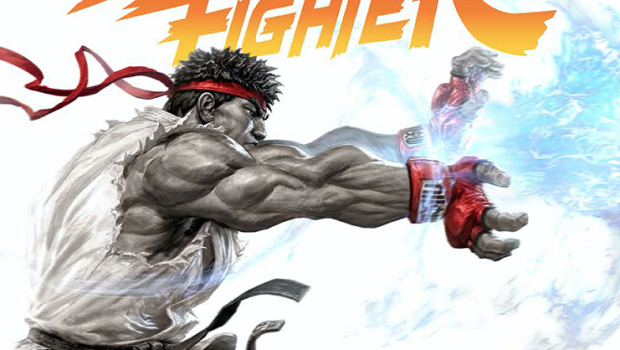 Published on November 16th, 2017 | by Hugh Mitchell
Undisputed Street Fighter (Art Book) Review
Summary: Undisputed Street Fighter chronicles the storied history of the Street Fighter series from humble arcade beginnings, to modern day esports spectacular.
When it comes to influential video game franchises that have helped shape modern pop-culture, very few can stand toe-to-toe with Street Fighter. After exploding in popularity in the late 80's, Street Fighter has not only dominated the video game fighting scene since it's inception, but has also spawned a universe that crossed over into comic books, anime and even live action movies. Undisputed Street Fighter is an art book that meticulously chronicles the fascinating and complex story of how this beloved franchise survived over thirty years within a highly volatile industry, and yet still remains an iconic, household name.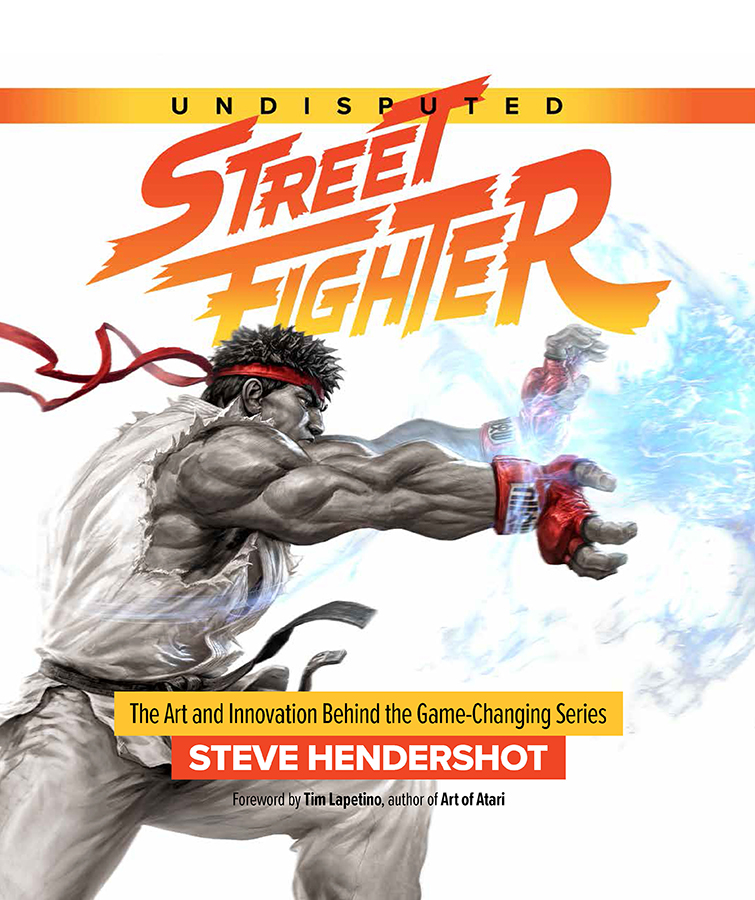 The second entry into Dynamite's Video Game Icons series, Undisputed Street Fighter is written as a long form investigative feature article covering every aspect of the Street Fighter franchise. With interviews from developers, artists, professional players and arcade owners, the book flows naturally from each historic point in the series' lifespan to the next, thanks to author Steve Hendershot's compelling writing style and the absolutely gorgeous full-colour images that fill each page.
The book is broken up into a number of sections, with the first focusing on the arcade era and how Street Fighter went from a mildly successful, oversized upright machine with weird, pneumatic buttons, to a global phenomenon in just a few years. Each section is written with enough background detail to captivate those with only a passing interest in video games, yet is filled with enough insider knowledge and behind-the-scenes information to completely enthral long time fans of the series.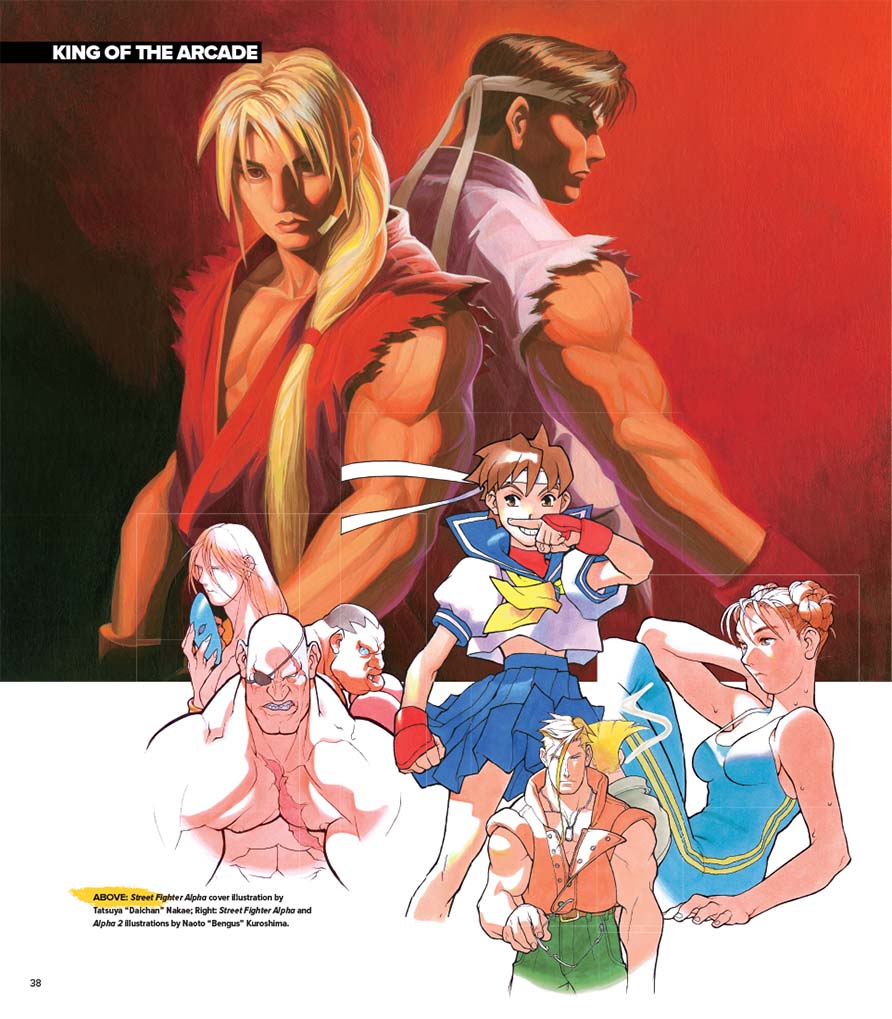 Being a licensed product released in celebration of Street Fighter's 30th anniversary, you may have thought the author would omit some of the Street Fighter franchise's more tumultuous moments – not so. The book doesn't shy away from awkward issues such as poor game sales, the infamous Street Fighter II Rainbow Edition and the terrible live action Street Fighter movie, and actually delves into these topics to show how they impacted Capcom and the Street Fighter franchise.
As fascinating as the historical accounts of those in the know behind the development of Street Fighter are, the real reason you'll find the pages seem to be turning themselves is the myriad of high quality photographs and art dominating the majority of the book. Everything from photos dating back to the 80's, box art and concept sketches are reproduced with stunning quality. It's incredible to go back and see how the series progressed artistically over the years, and to see some of the amazing hand drawn material that was produced for the games. It's also a great reminder of just how strange the early 90's were for video games in general.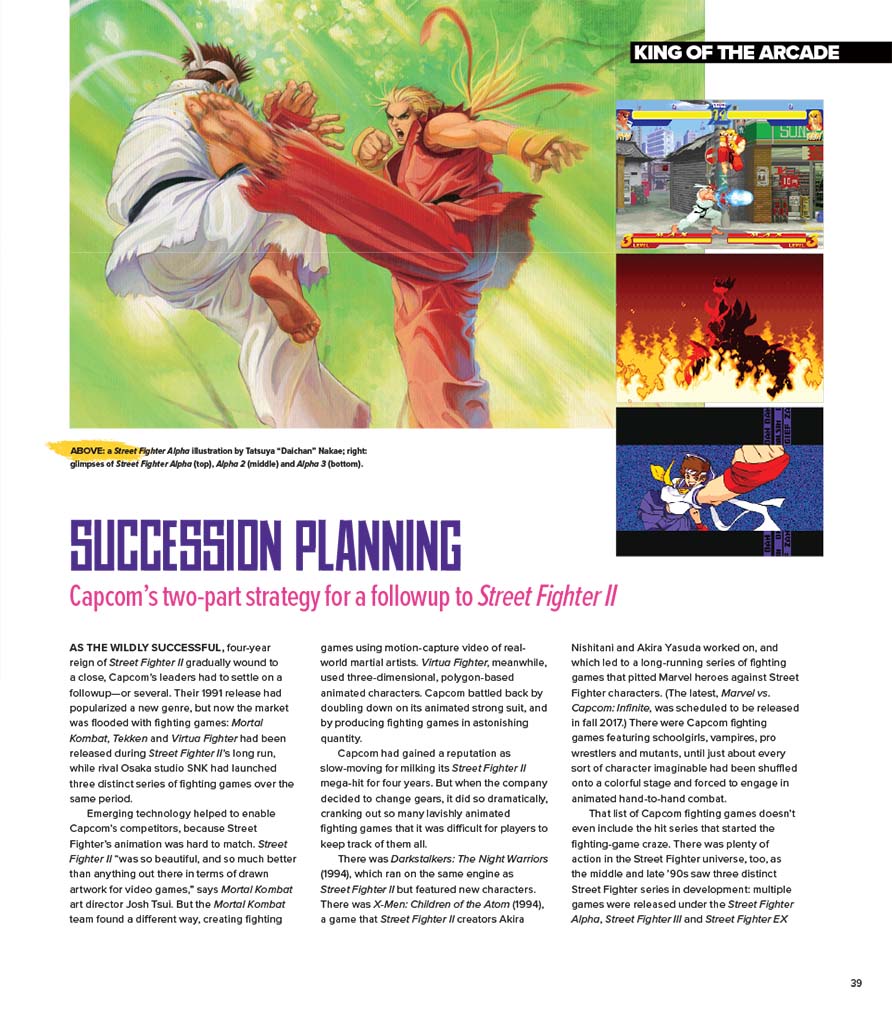 My one and only gripe with the book is that a little less than half of it is dedicated to character bio's that take up one full page at a minimum, even for the more obscure cast of characters. These character bio's are an interesting combination of character lore, development and play style, however some of the more well-known characters have six whole pages dedicated to their art and character summary. I agree that there should be more page space dedicated to Ryu's role in the Street Fighter franchise than say, Remy, but six pages just feels like filler. Also worth noting is that the book doesn't cover any of the EX games or characters from the EX series, so those looking for some background information on Skullomania will be left disappointed.
That being said, Undisputed Street Fighter is still one of the most captivating and comprehensive video game art books that I've read in a long time. Not only is it an insightful look behind the curtain for fans interested in the history of the Street Fighter series, it's also a fascinating account of video game culture and development – particularly around the arcade era. It tells a superbly written story full of anecdotes and intriguing details, and it has all the glorious historic imagery to back it up. Undisputed Street Fighter would look right at home on even the most casual video game fan's coffee table.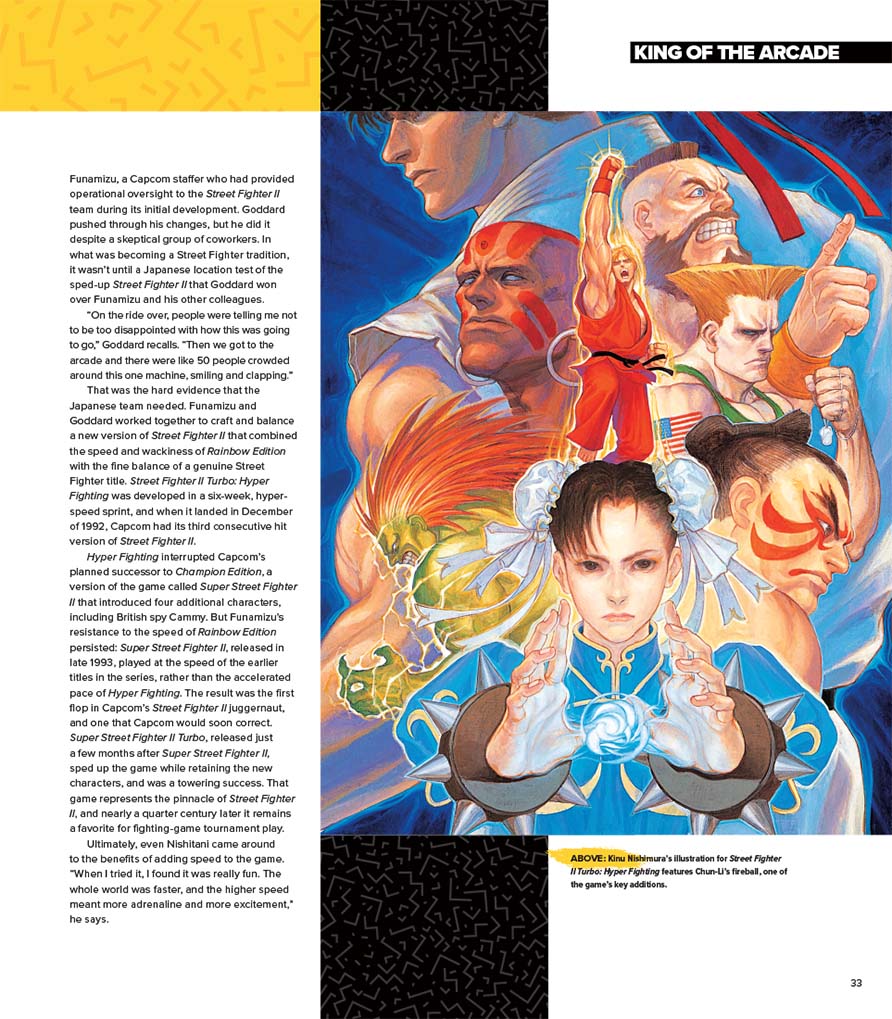 ---
COMIC DETAILS
CREATIVE TEAM: Steve Hendershot and Tim Lapetino
PUBLISHER: Dynamite Entertainment
PUBLICATION DATE: December, 2017
REVIEWER: Hugh Mitchell