Books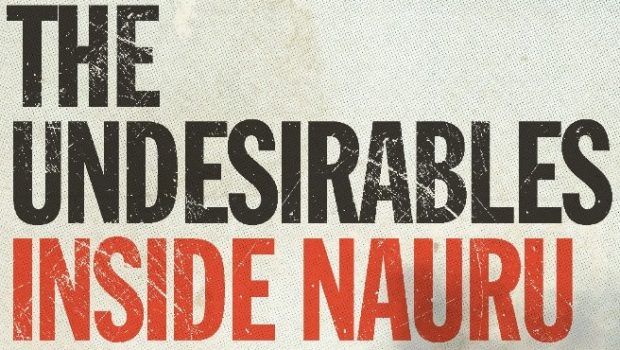 Published on January 13th, 2017 | by admin
The Undesirables : Inside Nauru by Mark Isaacs
When it comes to asylum-seekers on Nauru, we learn only what the government wants us to know. In the wake of The Nauru Files, this revised edition of The Undesirables brings us a first-hand account of what is happening inside the Nauru detention centre.
Mark Isaacs worked for the Salvation Army inside the Nauru Detention Centre soon after it re-opened in 2012. He provided humanitarian aid to the men interned in the camp and what he saw there moved him to speak out.
The Undesirables chronicles his time on Nauru. As an eyewitness he details the daily life and the stories of those held there; the self-harm, suicide attempts, and riots; the rare moments of joy and the moments of deep despair.
In a strange twist of fate, Mark's father, Professor David Isaacs travelled to Nauru in December 2014 to investigate how children were treated in detention. So included in this latest edition is Professor Isaacs' interrogation of the human rights abuses of children and how little has changed since 2012.
With an updated foreword from Julian Burnside and a new chapter by Mark, The Undesirables takes us behind the gates of Nauru and humanises a political debate usually ruled by misleading rhetoric.
About The Author:
Mark Isaacs became impassioned by the asylum seeker debate after a visit to Villawood Detention Centre while writing for Oxfam. Months later, in October 2012, Mark was employed by the Salvation Army to work at the Nauru Regional Processing Centre. While in Nauru, Mark established the Recreations program and Oceans program for asylum seekers. He eventually resigned from the Salvation Army in June 2013 and spoke out publicly against the government's No Advantage policy. Continuing his passion for humanitarian work, Mark is now employed as a case manager at an asylum seeker settlement agency in Sydney.