Films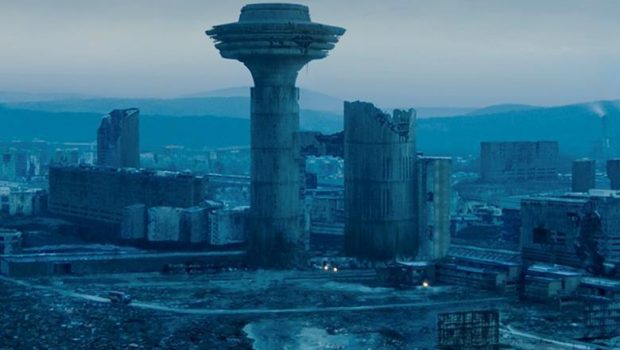 Published on May 11th, 2021 | by Tim Chuma
Undergods (2020) Review
Summary: You have to be in the right frame of mind for this, not sure who would be the audience for this movie?
3
Grim and depressing, just how I like it
Set in some unspecified Eastern European country but clearly of the crumbling Soviet era timeline where Mikhail Gorbchev never implemented his polices and the Berlin Wall did not come down, a series of stories is linked together by two men driving a truck picking up bodies off the street to sell for food.
A very odd movie as if you couldn't tell with being a co-production based in five different countries and having such a multinational cast. It harks back to a time where this sort of movie used to be a lot more common and the idea of a communist state is looked upon with nostalgia by people who did not have to live under it.
The stories do not really seem to be connected as such except for the most tenuous link and they could be on something like Black Mirror, especially a portal to the 1984 book it seems where the two narrators are driving the truck around.
I did like the crumbling architecture of the city scenes and am not sure what parts were filmed on location and what where computer generated. There is a tourism industry of people going to old Soviet sites and doing urban exploration around the ruins.
Some strange sounding electronica on the soundtrack, I do like some of the retro music from the Soviet era and there is even a revival movement of old Soviet technology now. The film seems to be sort of set in the modern day but also retro in some parts, I can't really place it.
While there have been more Russian propaganda movies made recently, this is definitely not one of those being so bleak and depressing. Remined me of the serious Eastern European movies and the acting seems to fine even if it does not really make sense a lot of the time.
You do have to be in the right frame of mind to enjoy this, I could not really say it was fun to watch or who the audience is it is aiming for. With all the streaming services I suppose there are fans of more serious literary minded stories who would enjoy how impenetrable this seems.
I wouldn't rush out and see this one, but if you would like to see something different than all the showy action movies or fantasy that seems to dominate cinema these days then have a look.
Trailer:
Film details:
Writer/Director: Chino Moya
Starring: Johann Myers, Géza Röhrig, Michael Gould, Hayley Carmichael, Ned Dennehy, Khalid Abdalla, Tadhg Murphy, Jan Bijvoet, Kate Dickie,
Country: UK, Belgium, Estonia, Serbia, Sweden
Genre: Drama
Length: 92m