Events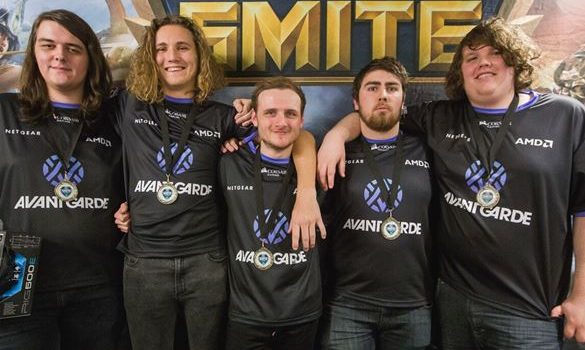 Published on August 23rd, 2016 | by admin
Underdogs fight back! Last seed Avant Garde wins the SMITE OPL Split 2 Finals and lion's share of $25,000
Avant Garde overcome the odds to take 1st place and $13,000 at LAN event in Sydney
In a weekend of upsets, the top table of SMITE Oceania Pro League has been flipped over. Avant Garde, a team that barely qualified for finals in fourth, shocked the scene with daring, confident play.
Sweeping the field, they defeated top seed Legacy Esports, then reigning champions Pandamonium, live at Cybergamer's Oceania Esports Masters LAN at Sydney's Australia Technology Park.
This event concludes Split 2 of the $100,000 AUD Smite OPL Season, with the upcoming Split 3 to determine who will represent Australia at the $1 million USD SMITE World Championships.