Books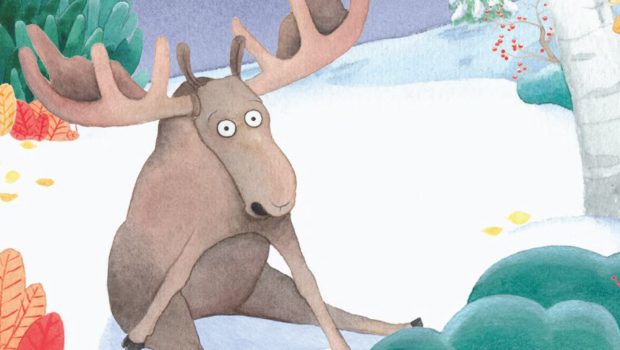 Published on April 27th, 2022 | by Andrew Bistak
Under the Moonlight Book Review
Summary: Under the Moonlight is a beautifully written and illustrated story about alleviating your fears
Under the Moonlight is by Australian author Susannah Crispe and is the story about a fearless moose whose life is turned upside down when he receives the fright of his life.
Beautifully written and illustrated, the star of the book is introduced perfectly to the younger reader as our Moose returns home to sleep after a day of foraging. While foxes roam and owls hoot, Moose sleeps peacefully until he is awakened by a sharp noise which rattles him to the core as his imagination takes over and he starts to dream fears that don't exist that are also compounded by the sounds of the forest. Trying to be brave, he looks for answers, ignoring the hares, wolves and owls but finds nothing. Eventually he returns to his sleeping spot, only to discover the source of this noise, a small little mouse with eyes large and bright that like him, was a afraid of the night and together they sleep until the morning, knowing that the forest is no longer that scary place that they imagined.
Final Thoughts?
Supporting the flowing text are the wonderful and colourful illustrations that really bring the story of Moose to life, especially his emotions as we follow this once fearless creature. Best of all, the book will resonate with younger readers, particularly those who may be a little scared of the night and will hopefully for them become a reassuring tale.
Recommended!
About the author:
Susannah Crispe is a Canberra-based children's book author and illustrator, with a background in zoology and a passion for beautifully crafted books. She won the 2019 Australian Society of Authors Style File Illustration Award Mentorship and came first in the Creative Kids Tales 2020 Writing Competition. See more of her work on Instagram @oh.susannah.illustration or on her website www.ohsusannah.com.au
Book Details:
ISBN: 9780734421159
ISBN-10: 073442115X
Format: Hardcover
Language: English
Number Of Pages: 32
Available: 27th April 2022
Publisher: Lothian Children's Books
Dimensions (cm): 25.6 x 25.6  x 0.9
Weight (kg): 0.39
Edition Number: 1