PS4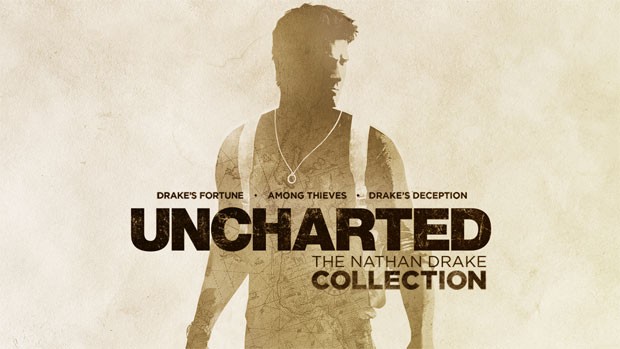 Published on October 3rd, 2015 | by Andrew Bistak
Uncharted the Nathan Drake Collection PS4 Review
Summary: Uncharted the Nathan Drake Collection on the PS4 is a great remastered set of the Uncharted games that still play and look great today
One of the Sony's most acclaimed gaming series is now available on the PlayStation 4 thanks to developers Bluepoint Games who have successfully ported all three games from this franchise onto this next-gen console. This means that Naughty Dog's Uncharted: Drake's Fortune (2007), Uncharted 2: Among Thieves (2009) and Uncharted 3: Drake's Deception (2011) is now in one accessible bundle for PS4 gamers and given that Uncharted 4: A Thief's End is being released early 2016, this is the perfect opportunities for fans or newcomers to experience this epic storyline. On that note, this collection even gives gamers a chance to check out the beta version of Uncharted 4 which is almost worth the admission price alone!
For the uninitiated, the wise-cracking hero and protagonist of the series is Nathan Drake, an Indiana Jones type treasure hunter and with his "adopted" father and mentor Victor "Sully" Sullivan, they scour the world for ancient and mystical treasures but more often than not, they always draw trouble to themselves. The relationship between Nathan and Sully is quite reminiscent of Indiana Jones and the Last Crusade between Indiana Jones (Harrison Ford) and Professor Henry Jones (Sean Connery) with similar banter.
Nathan is also a distant relative to the legendary Francis Drake, an explorer from the 16th century who ties into the first story that really sent the precedent for things to come. Needless to say, the Uncharted series from Naughty Dog is easily one of the best stories of modern gaming and it was fun to experience the trials and tribulations of Nathan Drake again as he stumbled upon trouble and priceless treasures.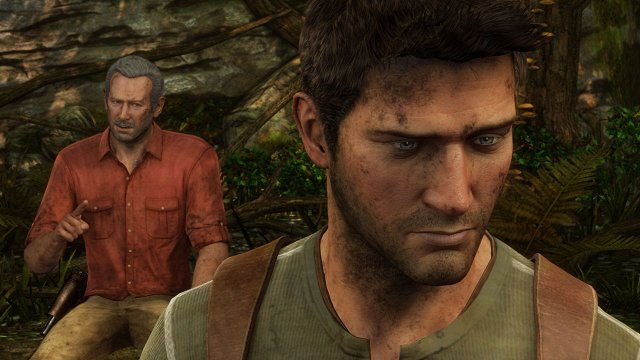 Another highlight of the story is that its developers make the experience like an interactive Hollywood blockbuster that boasts great cutscenes and excitement found throughout all three titles. Of course it does help that all the characters, even the villains are quite likeable, especially Nathan and Sully. Sure, the action and story is quite over the top but it definitely has parallels to the Indiana Jones and Tomb Raider franchises and it's great that all three games have been "remastered" for the PlayStation 4.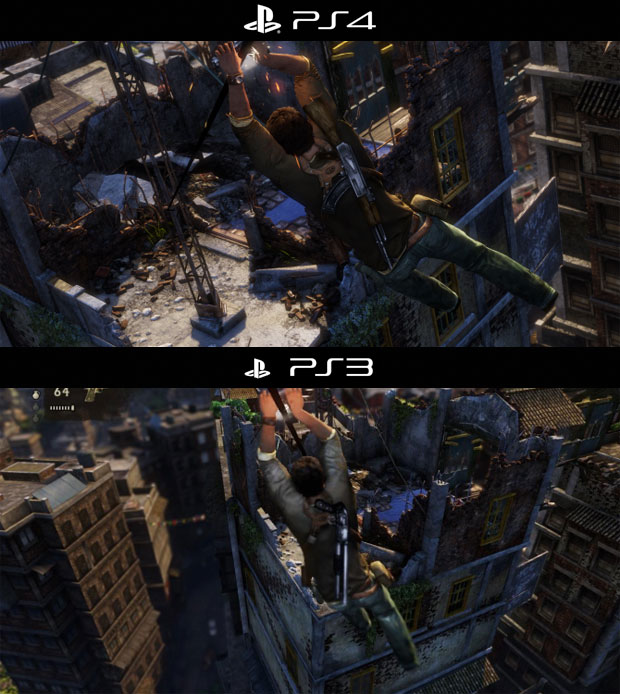 So that's where Bluepoint Games came into the picture who have successfully upscaled this game onto the PlayStation 4 in terms of visuals and gaming adjustments to make it feel more like a next-gen title, rather then just a resolution boost. Nonetheless, the game on the PS4 runs at a resolution of 1080p at 60 glorious frames per second which makes the gameplay quite smooth. Compared to the previous console version which was locked in at 30 frames, the "remastered" versions are definitely quite noticeable.
Given that, the first Uncharted, Drake's Fortune still looks a tad dated in not just the level-design but also the gameplay, however as the series progresses, you can really notice the upgrades that Naughty Dog have implement. On that note, Uncharted Drake's Fortune is not a bad game but given that it's almost 10 years old, it was slightly hampered by the engine running it. In terms of graphics, character models have received a great next-gen facelift on all games which make them appear sharper with some realistic texture details, lighting and special effects.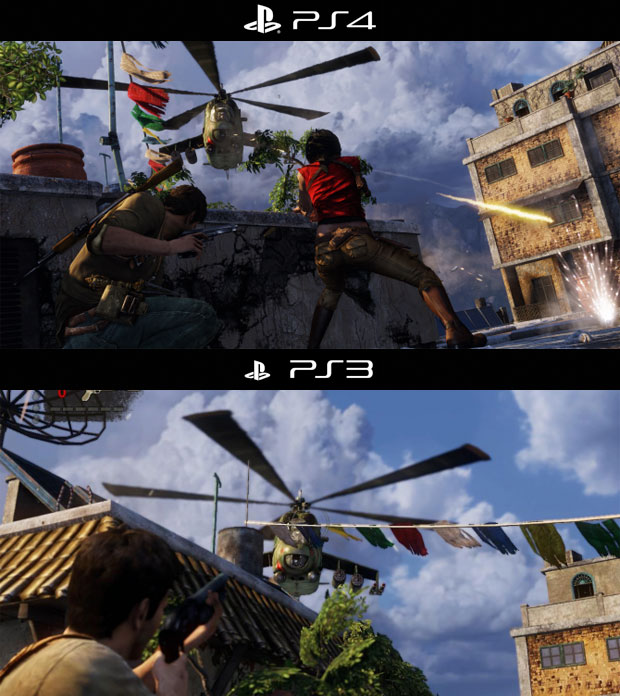 Controls have been redefined and feel more intuitive on the DualShock 4 Controller and one drawback to this release is the absence of multiplayer. Even so, the Uncharted series is a single-player game but an element of multiplayer would have been quite enjoyable on the PS4.
Another new aspect is the game even allows you to play as other characters like Sully and Elena thanks to the unlockable skins and there's plenty of trophies to be found as well. Uncharted the Nathan Drake Collection also records all your stats like kills, speeds and other fun yet useless information which can be shared with your friends. It's good for bragging rights and that's probably it.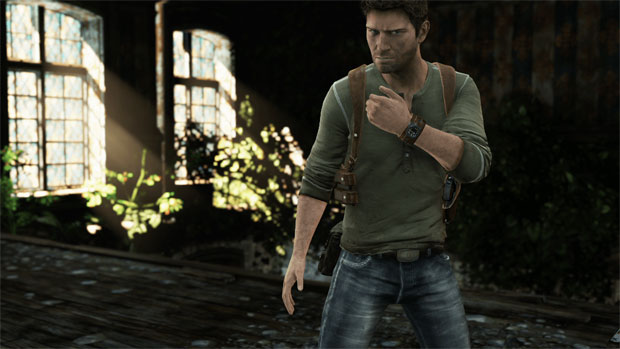 Lastly the new photo mode allows you to pause the game and move the camera around to take photos of your gaming experience in order to once again share it. This photo mode is similar to the remastered version of the Last of Us and although it doesn't add much to the game itself, it does make you realise what a detailed universe the Uncharted series is. Nonetheless, it was fun taking photos in the Himalayas and its polar opposite Costa Rico!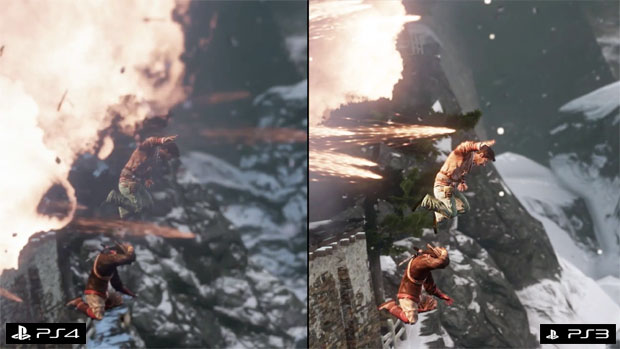 So what about the gameplay? At its core, Uncharted the Nathan Drake Collection is a third-person action adventure that incorporates quick-time events, puzzles, navigating dangerous environments, climbing, killing and a very sturdy combat system with a decent cover system. I was pleasantly surprised at how good the mechanics were on the PlayStation which not only made controlling Nathan quite responsive but the combat was really fun, particularly on all the different ways you can dispatch your enemies. The "platformer" stages are great as you climb, jump and get yourself from A to B in some spectacular ways but the first game in the remastered series was a little touchy with some of the jumps, particularly with timing.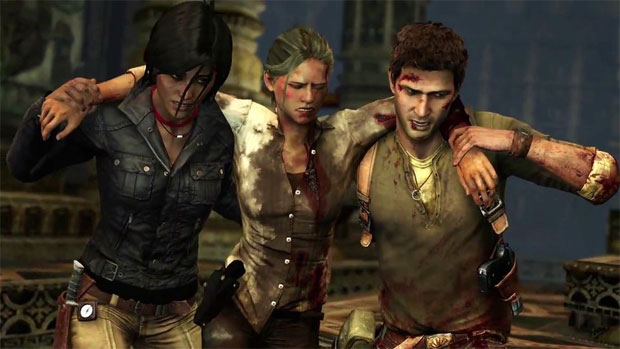 This revamped collection also boasts a handful of key features that include explorer mode which focuses more on story opposed to combat (great for newcomers), the speed run mode which basically times certain parts of the game like how fast you finished a section to the new brutal difficulty level which takes the game to a whole new challenge level. The new brutal difficulty level should just be relabelled as controller rage because it's seriously hardcore! Speaking of hardware, I was actually shocked that I had forgotten some of the puzzles in the game and although Nathan records this information in his notebook, I still had to ask Gamer Google for some help… thankfully those old PS3 walkthroughs still worked!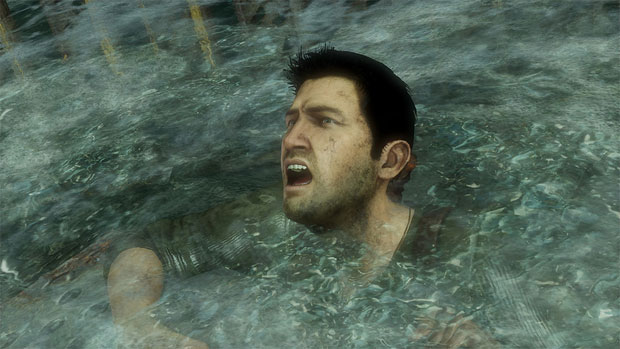 Final Thoughts?
I really enjoyed re-visiting this franchise again and even though the first game is starting to look a little dated, the other two sequels are far superior and not only play but look great on the PlayStation 4. Add in professional voice acting and a killer soundtrack and Uncharted the Nathan Drake is great value for money that allows gamers to experience the franchise again or for newcomers to see what all the fuss was about. Furthermore, at $79AUD, it's great value for money and will easily give you 40+ hours of gameplay plus access to the beta!
Recommended!
To learn more about the gameplay and story, check out our original reviews for;
Uncharted Drake's Fortune (4.25/5)
https://www.impulsegamer.com/ps3uncharteddrakesfortune.html
Uncharted Drake's Fortune: A 400-year-old clue in the coffin of Sir Francis Drake sets a modern-day fortune hunter on an exploration for the fabled treasure of El Dorado, leading to the discovery of a forgotten island in the middle of the Pacific Ocean. The search turns deadly when Nathan Drake becomes stranded on the island and hunted by mercenaries. Outnumbered and outgunned, Drake and his companions must fight to survive as they begin to unravel the terrible secrets hidden on the Island.
Uncharted 2 Among Thieves (4.9/5)
https://www.impulsegamer.com/ps3uncharted2amongthieves.html
Uncharted 2 Among Thieves: Down on his luck and driven by the mystery of Marco Polo's lost fleet, Nathan Drake uncovers what could be a much darker secret, was the famous explorer really on a quest to find the priceless Cintamani Stone – a "wish-fulfilling jewel" of Buddhist mythology? An artefact found in one of the lost ships propels Drake on an expedition to unearth the legendary Himalayan valley of Shambhala, where he finds himself embroiled in a dangerous game of cat and mouse with a fugitive war criminal who is after more than just the riches of the lost city. Caught in a web of deception and plunged into an increasingly deadly pursuit that tests the limits of his endurance, Drake is forced to risk everything – but has his luck finally run out?
Uncharted 3 Drake's Deception (5/5)
https://www.impulsegamer.com/ps3uncharted3drakesdeception.html
Uncharted 3 Drakes Deception: Fortune hunter Nathan Drake is catapulted headlong into an adventure that takes him on a daring trek into the heart of the Arabian Desert in a search for the fabled "Atlantis of the Sands." This journey pits him and his mentor Victor Sullivan against the occult treachery of a shadowy clandestine organization and its ruthless leader. When the terrible secrets of this lost city are unearthed, Drake's quest descends into a desperate bid for survival that strains the limits of his endurance and forces him to confront his deepest fears.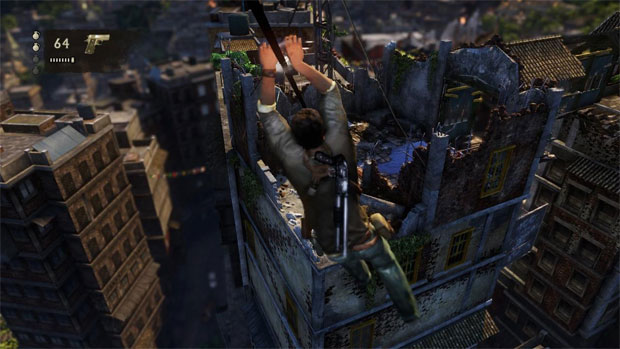 Game Details
Primary Format – Games – Playstation 4
Game Genre – Action & Adventure
Rating – MA15+
Game Developer – Naughty Dog &  Blueprint Games
Game Publisher – Sony Computer Entertainment