Hardware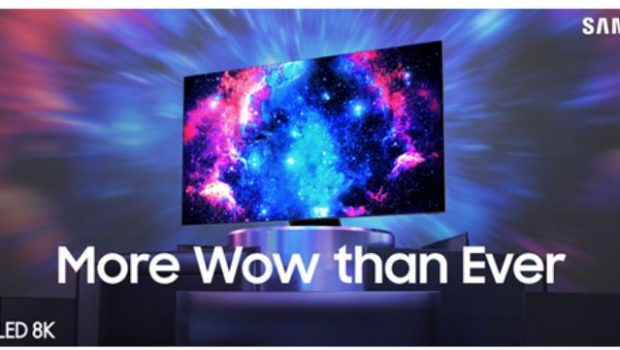 Published on April 4th, 2023 | by Admin
Unbox & Discover: Samsung unleashes the 'Wow Factor' with its 2023 AV Lineup
Samsung Electronics today unveiled its full 2023 AV lineup, with a new range of Samsung OLED TVs joining it's premium Neo QLED 8K & 4K TVs, Q-Series soundbars and lifestyle display options in a phased rollout at authorised retailers nationwide.
With a screen for every Australian lifestyle, passion, and living space, Samsung's 2023 range delivers big screen premium viewing and gaming experiences, while incorporating more personalisation options, and smart home connectivity. This year's lineup focuses on enhancing the user experience by seamlessly integrating smart technologies into Australian lives more intuitively and more simply while delivering impeccable big screen picture and sound quality – all from the Global No.1 TV brand for 17 years running[1].
"Samsung understands that technology should empower and enhance every person's life. That means making big screen experiences more accessible, more intuitive, and more personalised to Australians," said Jeremy Senior, Vice President – Consumer Electronics, Samsung Australia. "In combining our market-leading TV innovations with unique software solutions such as SmartThings, we're ultimately transforming our TVs from being entertainment units to sitting at the centre of Australian smart home experiences."
More Choice among Premium Screens: Samsung Neo QLED 8K & 4K and Samsung OLED
Committed to delivering innovative products and features designed to 'WOW', Samsung's 2023 AV range offers a variety of premium home cinema solutions, empowering consumers to choose a display that truly suits their needs and living spaces.
Sitting at the top of Samsung's premium range is Neo QLED 8K which combines brilliant picture and design with dynamic audio and seamless connectivity resulting in a versatile screen vivid enough for bright Australian living spaces. Content looks incredible thanks to Samsung Quantum Mini LED technology that powers over 33 million pixels and delivers over a billion shades of colour. With an advanced Neural Quantum Processor, Samsung Neo QLED 8K upgrades content automatically to 8K resolution[2] for improved detail using 14-bit processing and AI upscaling.
In making premium big screen TV experiences more accessible and affordable to more Australians, Samsung's Neo QLED range features 8K and 4K options in screen sizes spanning 43-inches to 98-inches[3]. Both Neo QLED 8K and 4K TVs deliver bright highlights and a wide range of colours that have been Pantone® validated[4]. High-resolution panels automatically apply real-time, scene-by-scene High Dynamic Range (HDR) effects with new Auto HDR Remastering to deliver extraordinary contrast[5]. Plus, there's not a bad seat in the house with Anti-Glare and Ultra Wide Viewing Angle technology that displays clear 8K or 4K quality content at virtually any angle or light, producing vivid colour across the screen[6].
Recommended retail price:
The Samsung Neo QLED 8K Smart TV (QN900C) is available in 85-inches, 75-inches, and 65-inches.
Samsung Neo QLED 4K Smart TV QN90C (43-inches, 50-inches, 55-inches, 65-inches, 75-inches, 85-inches)
Samsung Neo QLED 4K Smart TV QN85C (55-inches, 65-inches, 75-inches, 85-inches)
Samsung QLED 4K Smart TV Q70C (55-inches, 65-inches, 75-inches, 85-inches)
85-inches RRP: $5,249
75-inches RRP: $3,499
65-inches RRP: $2,679
55-inches RRP: $2,099
Samsung QLED 4K Smart TV Q60C (55-inches, 65-inches, 75-inches, 85-inches)
Visit the Samsung website for more information on the Neo QLED 8K & 4K range: https://www.samsung.com/au/tvs/qled-tv/highlights/
Complementing Neo QLED 8K & 4K experiences, Samsung's 2023 premium lineup includes two new series' of Samsung OLED: the S95C and S90C. Available in 55-inch, 65-inch, and 77-inch screen sizes, Samsung OLED TVs are powered by a Neural Quantum processor 4K that mesmerises viewers with bright, bold, life-like visuals and incredible contrast.
With over 8 million specially engineered self-illuminating pixels comprising three subpixels (Quantum Dot red and green, and OLED blue) and no white subpixels; Samsung OLED has no compromise of colour reproduction. Paired with the Neural Quantum Processor 4K's perceptional colour mapping technology, Samsung OLED has earned the honour of being the World's First Pantone®-Validated HDR OLED[7].
[1] Source – Omdia, Jan-2023. Based on overall TV market share by manufacturer on an annual unit & revenue basis.
[2] Utilises AI-Based formulas to upscale. Native 8K content availability is very limited. Picture quality of upscaled content will vary depending on the quality and resolution of source content.
[3] 55", 65", 75" and 85" sizes available for QLED Q60C 4K, QLED Q85C 4K, and QLED Q90C 4K (also available in 43" and 50"). Only the QLED Q80C 4K TV is available in 98". 65", 75" and 85" sizes available for QLED QN 900C 8K.
[4] PANTONE Validated provides validation on accurate expression of 2,030 PANTONE colours and 110 skin tone shades.
[5] The Range of Quantum HDR claims luminance based on internal testing standards and is subject to change according to viewing environment or specific conditions.
[6] Some glare may still be present depending on the location of installation.
[7] Picture quality may vary depending on quality and resolution of source content and viewing conditions.