Comics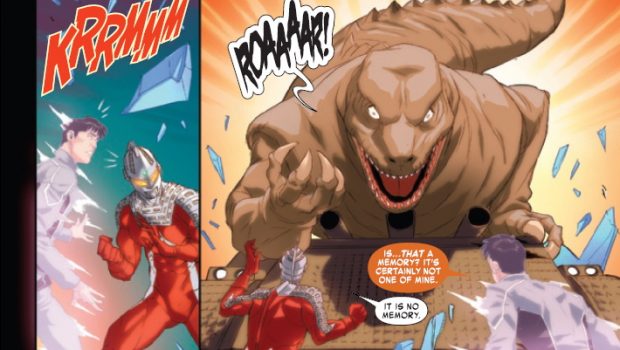 Published on September 25th, 2022 | by Tim Chuma
Ultraman: The Mystery of Ultraseven #2 (2022) Review
Summary: Confusing even though this is the second part of this storyline. Maybe if you have already been reading you will get more out of it.
Shin is recovering on the USP base after being stripped of his power by the Ultraseven who are using it to cause havoc around Japan with Kaiju. He is plagued by dreams of Kaiju and Ultraman reveals that the Kaiju are not to be on earth at all, but have been ended up there while on their way to their afterlife in another universe but the limbo dimension that had been holding them had gotten too full and they have spilled over.
This had a lot of things going on and feels like I have missed something in the storyline even though it was only the second issue of it. Maybe if you have read the previous Ultraman releases you will get more of this story but it was still good to see a non-Godzilla kaiju story.
Makes me look forward to Shin Ultraman and Karmen Rider even more now.
Worth a look if you are a fan of the Ultraman series.
Comic details:
Writer: Kyle Higgins, Matthew Groom
Penciler: Davide Tinto
Cover Artist: EJ Su
Publisher: Marvel
Published: September 21, 2022