Films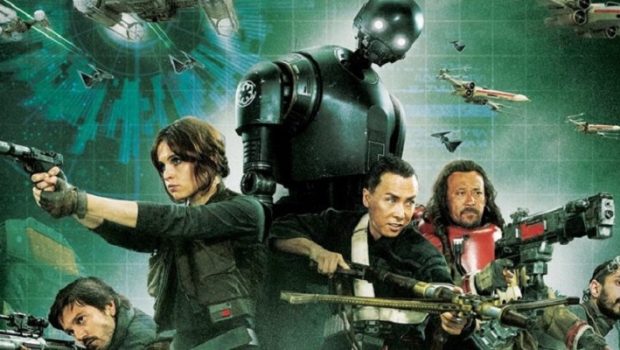 Published on November 25th, 2016 | by admin
THE ULTIMATE STAR WARS MANNEQUIN CHALLENGE TO CELEBRATE THE RELEASE OF ADVANCE TICKET SALES
WHAT: Star Wars fans will gather in Sydney on Monday 28 November to be a part of the Ultimate Star Wars Mannequin Challenge in celebration of the release of advanced ticket sales for the much anticipated Rogue One: A Star Wars Story.
Using a one-take video technique, fans dressed in their finest Star Wars costumes and cosplay outfits will be choreographed to create a scene between the Rebels and the Empire forces. The scene will work its way through George St Event Cinemas.
Fans on the ground and nationwide will be able to purchase tickets from 8.00am this coming Monday, to see the film which releases in cinemas across Australia on December 15.
VISION OPPS: Colourful Star Wars fans in their finest Star Wars costumes and cosplay outfits, the preparation, rehearsal and final shot of the Mannequin Challenge, life size Death Trooper replicas and the reveal of a 3D printed Death Star.

INTERVIEW OPPS: Vox-pops with colourful Star Wars fans and Luke Mackey, GM of Operations at Event Cinemas
WHERE/WHEN: Monday 28 November, 2016 | Event Cinemas – 505/525 George St, Sydney NSW 2000 
Fan arrivals: 5:45am
Preparation and rehearsal of the Mannequin Challenge: 6:00am –6:30am
One take filming of the final Mannequin Challenge: 6:30am – 7:30am
National release of the Rogue One: A Star Wars Story advance ticket sales: 8:00am
ABOUT THE MOVIE: From Lucasfilm comes the first of the Star Wars standalone films, "Rogue One: A Star Wars Story," an all-new epic adventure. In a time of conflict, a group of unlikely heroes band together on a mission to steal the plans to the Death Star, the Empire's ultimate weapon of destruction. This key event in the Star Wars timeline brings together ordinary people who choose to do extraordinary things, and in doing so, become part of something greater than themselves.
SOCIAL MEDIA:
Official Facebook page – www.Facebook.com/StarWarsAUNZ
Official Twitter handle – @StarWarsAUNZ
Official YouTube channel –  www.YouTube.com/StarWarsAUNZ | https://www.youtube.com/watch?v=6UPu88atyik
#StarWars | #RogueOne