Hardware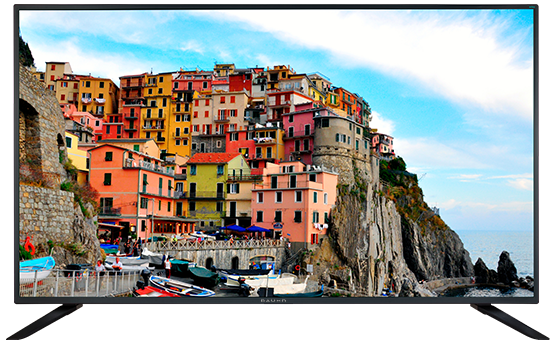 Published on March 24th, 2015 | by admin
Ultimate free-to-air TV experience now available with Bauhn
Freeview announces today that Bauhn is the latest manufacturer to become FreeviewPlus certified, offering consumers access to more content and services from the Freeview networks than ever before. Bauhn's FreeviewPlus-certified receiver, the 55" 4K Ultra High Definition LED Smart TV will be on sale tomorrow, 25 March 2015 exclusively at ALDI stores nationwide.
Liz Ross, CEO of Freeview, said: "We're thrilled that Bauhn has joined the FreeviewPlus line-up, providing the market with greater choice and access to the FreeviewPlus service."
Launched last September, FreeviewPlus is a world-first TV service for Australia, incorporating the most advanced, user-friendly free-to-air EPG experience yet seen. The service recently won the Best Enhanced TV Service a the prestigious International Interactive TV Awards 2015.
Ziad Yaacoub, Product and Sales Manager of Tempo Australia said: "Tempo is proud to partner with Freeview. Being at the forefront of technology is a top priority for us and the FreeviewPlus offering provides an unrivalled innovative option to the marketplace."
The Bauhn 55" 4K Ultra High Definition LED Smart TV offers stunning picture quality, with 4K technology, while boasting affordability at $799.
FreeviewPlus delivers the Freeview networks' Catch Up services from one place on TV screens for the first time. Access to Catch Up and other services is easy, with viewers simply using the coloured buttons on their remote.
The FreeviewPlus service uses hybrid TV technology, which seamlessly combines broadband and broadcast TV. The technology also enables the free-to-air networks to introduce a range of new broadband services.
Bauhn joins Hitachi, Sony and LG in offering FreeviewPlus certified receivers, and additional certified manufacturers will be announced soon.
FreeviewPlus offers an array of new features including:
 A 7-day, easy-to-use EPG
 Access to available free-to-air Catch Up services in one place on the TV
 Recommendations of the best programs on today, on Catch Up and in the future
 The ability to browse and search programs across the next 7 days
 A favourites function that keeps track of programs on live and Catch Up TV
For further information, please visit: www.freeviewplus.com.au