Games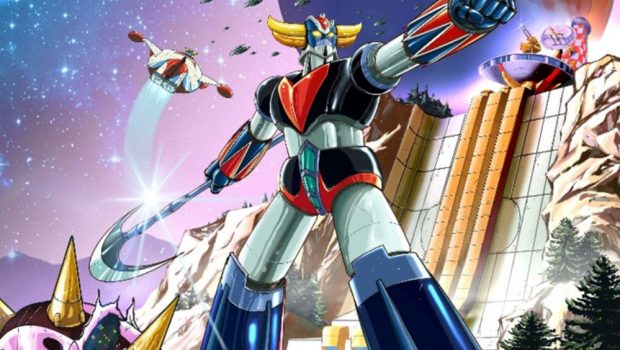 Published on May 10th, 2023 | by Adrian Gunning
UFO Robot Grendizer: The Feast of the Wolves' music composer revealed as Marcin Przybyłowicz!
Microids is delighted to reveal the official soundtrack for its highly anticipated game UFO Robot Grendizer – The Feast of the Wolves, will be signed by the famous composer Marcin Przybyłowicz (The Witcher 3: Wild Hunt). He will be assisted by the talented composer Magda Urbańska (Gwent: Rouge Mage) and together, they will compose the original score, based on the iconic themes of the animated series – key elements that contributed to its success back in time!
Watch the trailer here: https://youtu.be/7d241nAsP8I
"Working on the Grendizer franchise is a real honour for me. The series was such a pioneer of the medium, especially in the musical department, making it stand out and still remembered today even though it originally aired in the 70's! Grendizer is part of entire generations of people and I'm really to be able participate in its legacy by offering original compositions inspired by the famous classical themes from the show" declares Marcin Przybyłowicz.
Marcin Przybyłowicz will work closely with the French studio Endroad, complied of industry veterans formerly of studios such as Ubisoft or Amplitude Studios. Supporting the studios art direction is Philippe "Golgoth71" Dessoly, video game developer since 1989 (Ocean Software) and official artist on the Grendizer IP for five years.
About UFO Robot Grendizer – The Feast of The Wolves:
Based on the famous anime adapted from Go Nagai's manga UFO Robot Grendizer, this action game will grant nostalgic gamers the chance to play as Duke Fleet and his great robot and enjoy epic adventures. A unique opportunity to dive head first into an iconic pop culture universe filled with bravery, treason and sensational battles!
The cult animated series was one of the first successful exports of Japanese animation at the end of the 70's. We all remember the iconic battles and the Grendizer's weaponry used to defeat King Vega's forces, launching attacks on Earth from its secret base hidden on the dark side of the moon. Are you ready for a legendary comeback?
UFO Robot Grendizer – The Feast of The Wolves will be released later this year on PlayStation 5, PlayStation 4, Xbox Series X|S, Xbox One, Nintendo Switch and PC.