Collectibles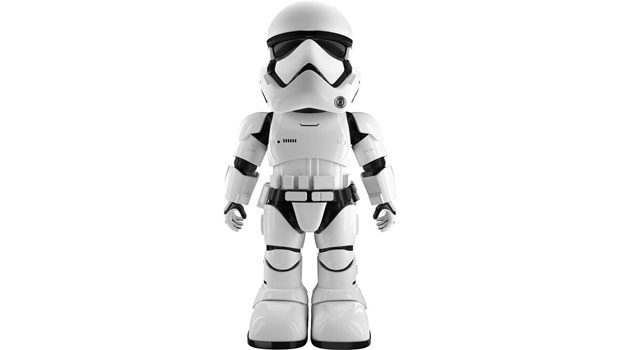 Published on October 9th, 2017 | by Admin
UBTECH Introduces New Star Wars First Order Stormtrooper Robot with Companion App
Interactive robot features voice command, facial recognition, sentry patrolling, and AR capabilities

Melbourne, Australia – October 9, 2017 – UBTECH Robotics, a global leader in intelligent humanoid robots, today introduced its latest offering, the Star Wars First Order Stormtrooper Robot by UBTECH.Featuring augmented reality (AR) capabilities, voice command, facial recognition, and sentry patrolling, the interactive robot allows users to control their own personal Stormtrooper and interact like never before. To see theStar Wars First Order Stormtrooper Robot by UBTECH in action, click here.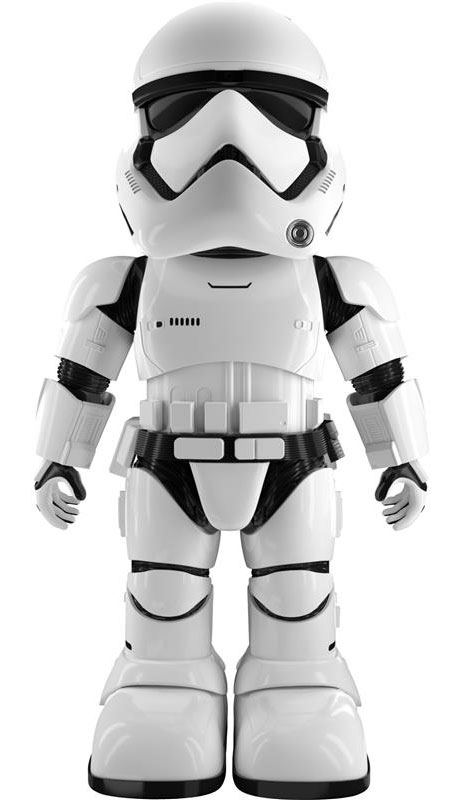 "We are thrilled to launch the Star Wars Stormtrooper Robot by UBTECH," said James Chow, CEO, UBTECH. "Both Star Wars and UBTECH put a great focus on innovation and family-friendly technology. Together, we are delivering a new and interactive experience for Star Wars fans."
Features of the Star Wars First Order Stormtrooper Robot by UBTECH include:
·        First and Third Person AR (Augmented Reality) App Modes: Protect the First Order against the Resistance in your own room, issuing direct verbal orders, and launch attacks via the app interface in first and third person views for immersive interactive app play.
·        Voice Commands: Speak directly to your Stormtrooper to interact in new ways.
·        Facial Recognition: Create a database of up to three faces using the facial biometrics feature for customized interactions. Note that the Stormtrooper Robot does not connect to the internet and lives within a closed network.
·        Sentry Patrolling: Order your Stormtrooper to patrol the designated area to detect and respond to intruders.
·        Connect via secured WiFi on an encrypted platform: Platform encrypted to meet at least the minimum Advanced Encryption Standard of 128 bits and no data or personal information is saved to the robot or the companion app.
The Star Wars First Order Stormtrooper Robot by UBTECH retails for $499.00 AUD and is available for pre-order at selected retail partners below:
– Australian Geographic
– EB Games
– Harvey Norman
– JB Hi-Fi
For more information on UBTECH and its complete line of robots, please visit ubtrobot.com.