Games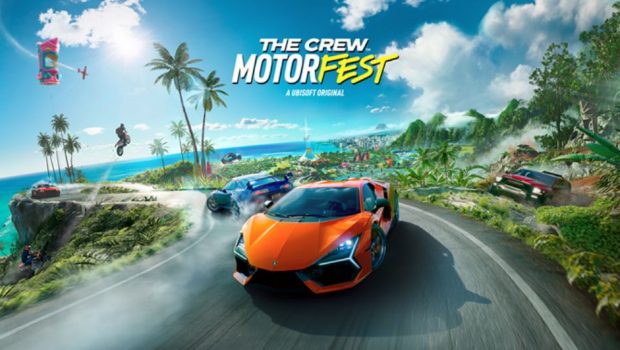 Published on June 13th, 2023 | by Adrian Gunning
UBISOFT UNVEILS THE CREW™ MOTORFEST'S GAMEPLAY AND RELEASE DATE AT UBISOFT FORWARD LIVE
Today, Ubisoft announced that The Crew™ Motorfest will be available worldwide on September 14th, 2023, and is now available for pre-order. The game will be available on PlayStation®5, PlayStation®4, Xbox Series X|S and Xbox One, as well as Windows PC through the Epic Games Store and the Ubisoft Store. Players can also get the game three days early by pre-ordering the Gold or Ultimate Edition: this Premium Early Access is also included in the Ubisoft+ subscription on PC via Ubisoft Connect and Xbox.
Leaving the U.S. mainland for first time, The Crew Motorfest is set in one of the most breathtaking and vibrant places on Earth: the island of O'ahu in the Hawaiian archipelago. This playground will allow players to drive through the city streets of Honolulu, down ashy volcanic slopes, in deep lush rainforests, along curvy mountain roads or just chill out on a beautiful sunny beach. On their own or with their crew, players will be able to explore the entire island behind the wheel of hundreds of the legendary vehicles, in this one-of-a-kind festival.
Click image to watch Gameplay Premiere
At the heart of the Motorfest experience, players will discover the Playlists: a selection of themed campaigns offering unique and exciting car culture experiences. Each Playlist is carefully designed to immerse players in a different car culture universe through a series of tailored races, themed events, and challenges. Conquer the wild world of American Muscle cars; leave your mark in a Japan-inspired night racing scene; or prove you can win a competition without GPS and assisted driving at the wheel of legendary classics of the past. More than a dozen Playlists will be available at launch, with other themes going from mastering cutting-edge electric supercars – a brand-new vehicle category – to exploring the universes of the most prestigious car brands and creators.
With more than 610 vehicles at launch, players will get to choose and customize their rides from one of the most diverse line-ups of models ever, from both the past and the future! Among these is the Lamborghini Revuelto, the first V12 hybrid plug-in super sports car of the Italian brand and revealed today to be The Crew Motorfest's Cover Car. Players will soon be able to enjoy the thrill of driving this hybrid super sports car at full speed under the Hawaiian skies.
The Crew 2 players will also be able to import their collection of vehicles for free through the newly announced Collection Import feature. More information on this will be shared later this month, during a dedicated digital Summer Showcase.
During the development of The Crew Motorfest, the team at Ubisoft Ivory Tower benefited from valuable feedback from thousands of community members via the Insider Program, with the goal of creating the most exciting and engaging experience for players. While the Insider Program is now over, players will soon be able to get a taste of the action with a Closed Beta taking place July 21 to 23, on PC, PS5 and Xbox Series X. All players will be able to share their experience online via this fully streamable live phase and can register now at thecrewgame.com/closed-beta.
As part of today's announcements, players could also discover a new original song by German producer Tujamo, "Turn it up!", created for The Crew Motorfest's Cinematic Introduction. This track was made in partnership with Spinnin' Records and is out today on all music streaming platforms.
For more information about The Crew Motorfest, please visit thecrewgame.com and follow us on Facebook at facebook.com/thecrewgame, on Instagram at instagram.com/thecrewgame, on TikTok at tiktok.com/@thecrewgame and on Twitter at twitter.com/TheCrewGame or #TheCrewMotorfest.