Games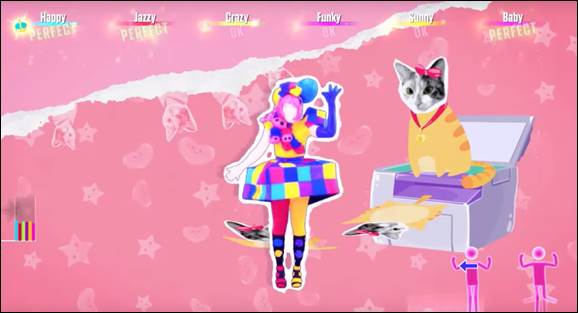 Published on October 1st, 2015 | by admin
UBISOFT® UNVEILS THE CHIWAWA SONG: A JUST DANCE ORIGINAL CREATION
Sydney, Australia – October 1, 2015 – Today, Ubisoft revealed a new original song, CHIWAWA that will appear in Just Dance® 2016, the latest installment in the best-selling* music game franchise of all time.
CHIWAWA is an original song created by the Just Dance team in collaboration with soundtrack composer Tom Salta and Japanese singer Reni Mimura.
"I knew Reni would be the perfect collaborator for this song. I don't think I ever laughed so much while working on a song, and I hope people will enjoy it," said Tom Salta, composer, producer and songwriter.
"Tom and I put together all kinds of wacky ideas and we ended up with something incredibly fun and catchy. I know this song will make people smile," added Reni Mimura, Japanese artist and singer.
Chiwawa is the surprising story of a girl who mistakenly steps on her pet Chihuahua.  Its in-game adaptation is an energetic and silly choreography combined with cute and crazy visual elements linked to the kawaii culture. From flashy colors and flat cats on photocopiers, to ridiculous jumping hot dogs, Chiwawa offers a unique and unforgettable experience for Just Dance players.
"Chiwawa is a fun J-pop song that once you hear, you'll never forget," said Alkis Argyriadis, Creative Director at Ubisoft Paris. "The song will be the first Just Dance creation to have an official music video. It was an amazing opportunity for us to collaborate with director Anne Horel of the award-winning Partizan Agency."
Just Dance 2016 will be released on October 22, 2015 in Australia on all motion-control gaming platforms, including Nintendo's Wii™ and Wii U™ system, Xbox One, Xbox 360, PlayStation®3 computer entertainment system, and PlayStation®4 computer entertainment system. With the Just Dance Controller App, now available for Apple and Android devices* and soon to be available for Windows Phone devices, players on new-gen consoles can use their smartphone to play the game without any peripherals or added console cameras. Just Dance® 2016 will feature tracks from artists like Mark Ronson Ft. Bruno Mars, Jason Derulo, Meghan Trainor, Calvin Harris Ft. John Newman and Lady Gaga.