News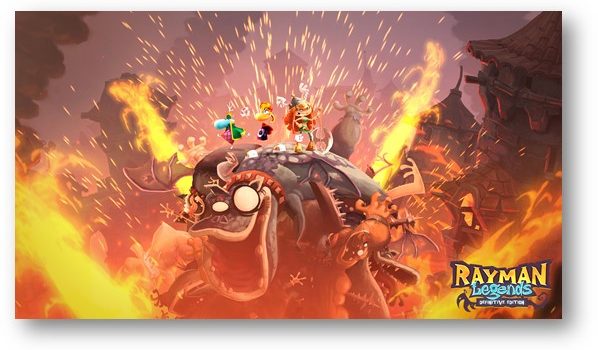 Published on April 18th, 2017 | by Admin
Ubisoft® Unveils Rayman Legends Kung Foot Solo And Tournament Modes Exclusive To Nintendo Switch
SYDNEY, Australia — April 18, 2017 — Ubisoft® has announced that Rayman® Legends Definitive Edition, the ultimate version of the award-winning game created by Michel Ancel, will offer new Kung Foot solo and tournament modes exclusive to Nintendo Switch.
Nintendo's history has included the Rayman brand since the franchise's beginning, with such titles as Rayman® Advance for Game Boy Advance, Rayman® 2 The Great Escape for Nintendo 64 and Rayman Raving Rabbids® for the launch of Wii™. As the series' first entry on Nintendo Switch, Rayman Legends Definitive Edition will give a new dimension to Kung Foot, the beloved soccer mini-game set in the Rayman universe.
Exclusive to the Nintendo Switch, Kung Foot will offer a Solo Mode versus AI and a new Tournament Mode for pitting up to 8 teams against each other. With the Nintendo Switch's unique mobility features, Kung Foot players can compete anywhere, anytime. Rayman® Legends Definitive Edition will also support wireless local coop with 2 consoles or multiplayer using 2 Joy-Con™ controllers.
In addition to the Kung Foot competition, players can once again join Rayman, Globox, Barbara and the Teensies as they travel through the mythical Glade of Dreams and experience this much-loved platforming game in a new way. The gang will run, jump, and smack their way through different worlds to save the day and discover the secrets of each legendary painting.
For more information on Rayman Legends Definitive Edition, please go to ubisoft.com/en-AU/game/rayman-legends-definitive-edition.